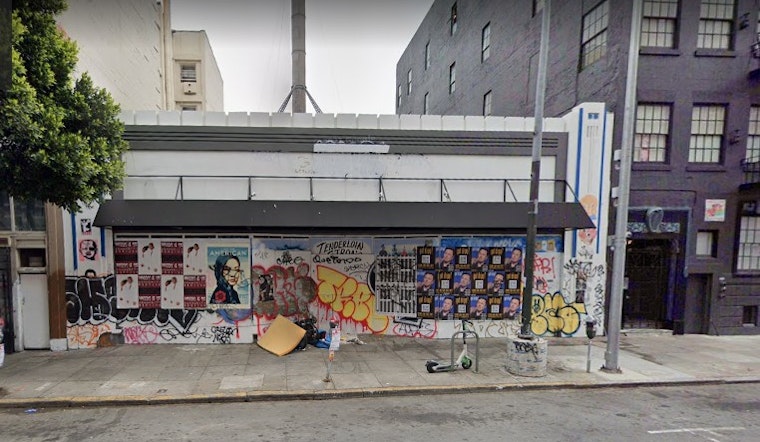 Published on November 17, 2021
San Francisco mayor London Breed has been pushing for a safe injection site since long before she was mayor. But with the overdose crisis reaching record levels during COVID-19, the need for a facility where people can use drugs under the supervision of medical professionals has a new urgency. That's why Mayor Breed introduced legislation to buy a building and convert it into a safe injection site on Tuesday, the Chronicle reports, in a part of the Tenderloin where a disproportionate number of these overdoses take place.
"We have been wanting to do this for a long time, especially in light of the significant increase in the number of overdose deaths in our city," Breed told the Chronicle. "We have to get this site open."
The building in question is a former Goodwill at 822 Geary Street (at Hyde Street), currently vacant and coated with graffiti. The city has not yet bought the building, but is now considering Breed's legislation to buy the spot for $6.3 million and converting the site for that purpose.
But the move is fraught with legal risk, which is why there are currently no safe injection sites in the U.S. (Rhode Island is working on a pilot program.) Since the drugs being used on a theoretical site would be illegal, anyone working there could be subject to prosecution, and the city could be fined, or even have the property seized.
New city attorney David Chiu would have to defend the city in such cases. His spokesperson tells the Chronicle merely that he intends to "provide sound, confidential legal advice to the mayor, Board of Supervisors, and city departments."
Even if the facility were not a safe injection site, the Department of Public Health could still use it as some form of drug treatment service facility.