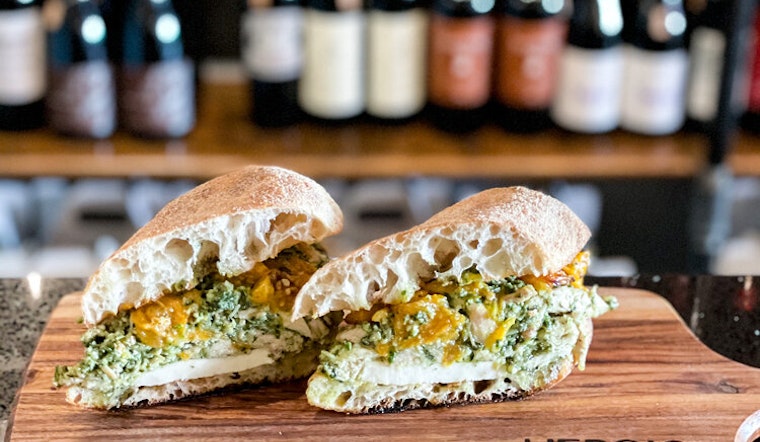 Published on November 10, 2021
Heroic Italian, the southern California eatery that started serving its uber-popular gourmet sandwiches in San Francisco a year ago, is now opening a location in downtown Berkeley.
The Berkeley shop will open this Saturday, Nov. 13, according to Berkeleyside, which reports that the location will focus on sandwiches and salads at first, but will eventually offer fresh pasta and pizza options as well.
Heroic Italian will be located at 2020 Kittredge St., in the spot that was previously inhabited by Mise en Place Kitchen, which permanently closed down last month. The Restaurant Realty Company brokerage firm said it sold the cafe to Bay Area local David Bullitt, who helms Heroic Italian with his brother, Jeffrey Merrihue. "David's bold and fun concept plans to bring a great wine program to accent their wonderful menu and fully take advantage of this great patio and café space," the realty company said.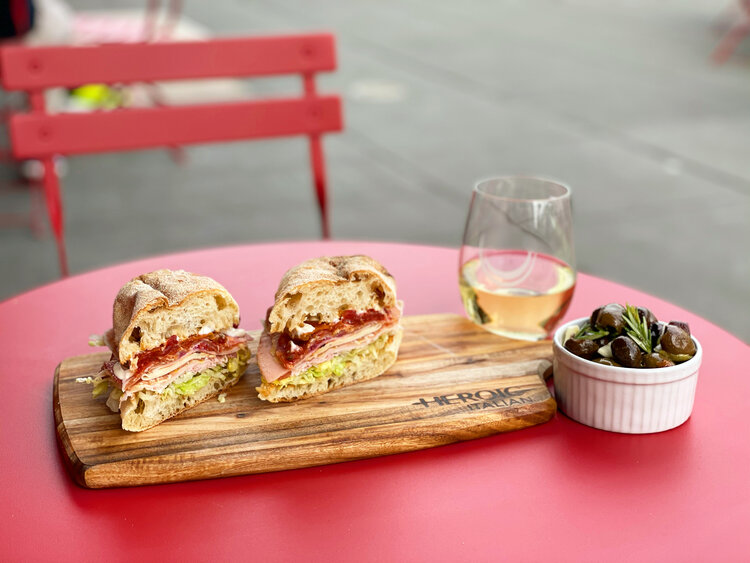 Photo: Heroic Italian
Bullit helped executive chef Merrihue open the first Heroic Italian restaurant in Santa Monica a few years ago, before heading up north to open the newer San Francisco outpost inside Castro wine shop Swirl (572 Castro St.), which Hoodline covered back in January. The eatery also has a Beverly Hills location.
The Berkeley location of the growing chain will reportedly feature favorites from the San Francisco menu, including deli sandwiches like the popular OMG (italian prosciutto, spicy salami, capocollo, mortadella, prchetta, smoked mozzarella, roasted artichokes and tomatoes, lettuce, house-made giardiniera, French's mustard, and mayonnaise with Italian black truffle infusion; $17) and hot sandwiches like the Genoa (shredded rotisserie chicken, pesto, roasted tomatoes and bufula mozzarella; $16).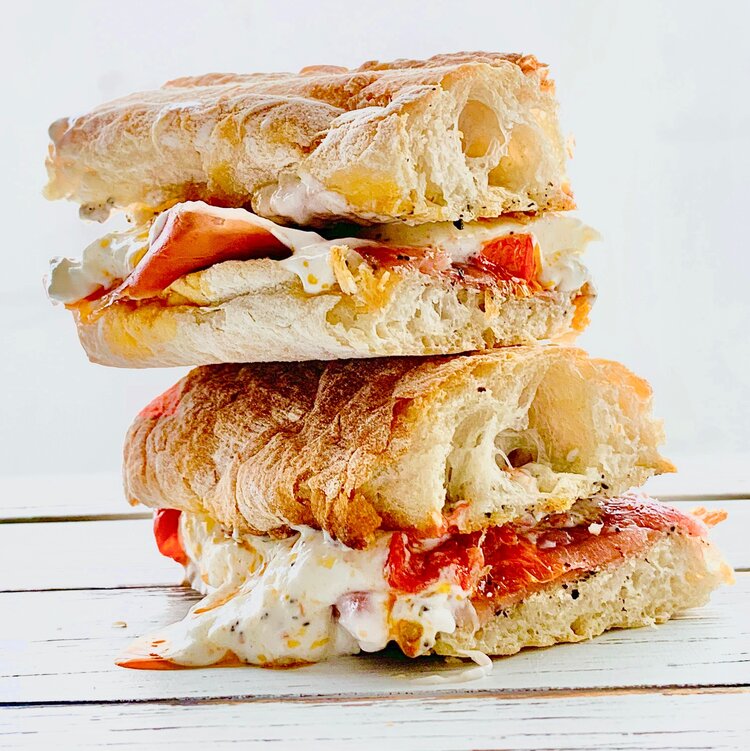 Photo: Heroic Italian
Don't expect a zillion choices on the menu, though. Bullit says that the restaurant intentionally focuses on a limited menu, highlighting quality ingredients and "the artisanal experience" over quantity (it's sandwiches, too, are a bit smaller than other supersized offerings). Heroic Italian makes its sandwiches with meats imported from "exclusive" Italian makers on rolls made by San Francisco's Montesacro Pinseria, which are made with a soy, rice, and wheat flour blend imported from Rome. Also, all of its produce and sides are local.
The restaurant website isn't reflecting the new location yet, and its Yelp page is still bare-bones, but Berkeleyside reports that the inital opening hours for Heroic Italian in Berkeley will be Wednesday to Sunday from 11:30 a.m. to 7 p.m. The other locations offer online ordering and delivery from the Heroic Italian website at heroicitalian.com.