Some big changes appear to be on the horizon for the Port of Redwood City as the push for waterfront development kicks into high gear. A new project could include a cool, new museum or aquarium that rivals Monterey Bay Aquarium or the Exploratorium in San Francisco. For the last three decades or so, the port has been focused on its daily business of loading and unloading cargo ships. But over the last couple of years, subtle changes like the addition of the popular Pioneer Seafoods fishing boat which sells fresh fish to the public, or the showing of drive-in movies at the port, have made it a destination for people who want to be immersed in the maritime atmosphere.
Now, officials with the Port of Redwood City appear ready to ride the wave of momentum by pushing for even additions that would make it a more consumer-friendly destination. The Mercury News reports that over the next few months, the port will "seek proposals from developers for a new restaurant and a community center with the goal of complementing the port-based Marine Science Institute." The institute has been a staple at the port teaching local students about the local wildlife and taking them on field trips on the bay since 1978.
The Marine Science Institute tells the Mercury News that they have hired the San Francisco architecture firm EHDD, which designed the Monterey Bay Aquarium and the Exploratorium, to "come up with concepts for a new museum that blends outdoor with indoor and would include space for exhibits, an aquarium, docks and parkland for visitors." "We're really trying to attract new people and new uses," Port of Redwood City Executive Director Kristine Zortman told the Daily Journal.

Photo Credit: EHDD Architecture

All of these are ideas at this point but officials appear confident that they will have a solid plan to put before the city council in the next few months. "We're throwing out broad ideas right now. We've been researching how we are able to offer other kinds of uses here at the port that really brings our community here and provides unique benefits," Zortman told the Mercury News.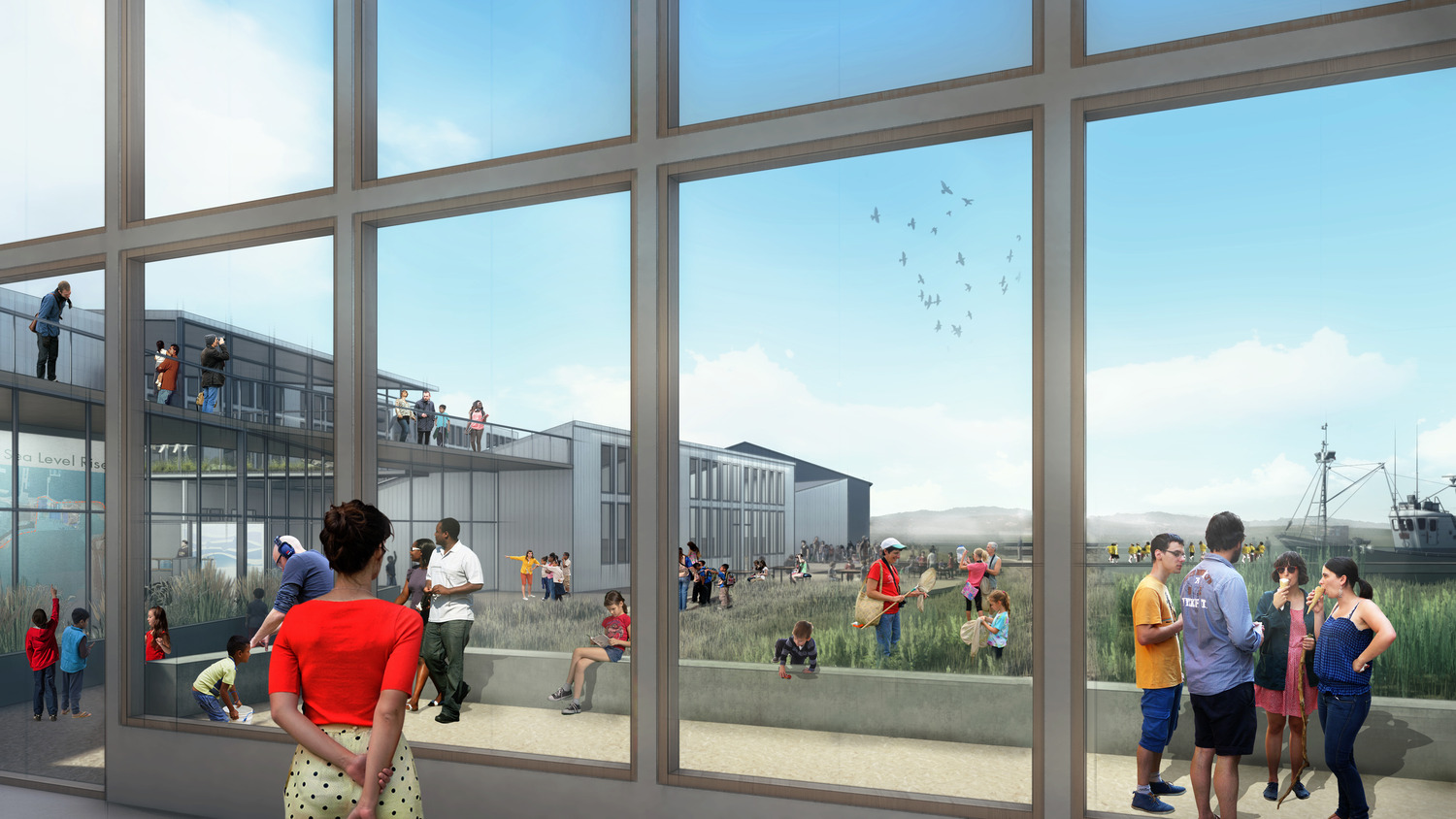 Photo Credit: EHDD Architecture

However, one piece of the puzzle could be a challenge to figure out. The land that the institute wants to use for the museum-type establishment is owned by health care giant Abbott Labs which has apparently been tight-lipped about what its future intentions are with the land. "Abbott's main thing is they don't want to encumber the property by donating a portion of it until they decide what they want to do. But we're hoping the community can step in," Marine Science Institute's executive director Marilou Seiff says.