A secret South Bay hideaway that pays tribute to Captain Hook, Blackbeard, and all the other famous pirates is about to get unearthed like a treasure chest and revealed to the entire world thanks to the National Geographic Television Series "The World According to Jeff Goldblum" on Disney+. Goldblum's show highlights some of the most interesting backyards in America and a property in Morgan Hill known as Morgan's Cove definitely made the cut and is featured on one of the new episodes dropping on the streaming platform January 19th.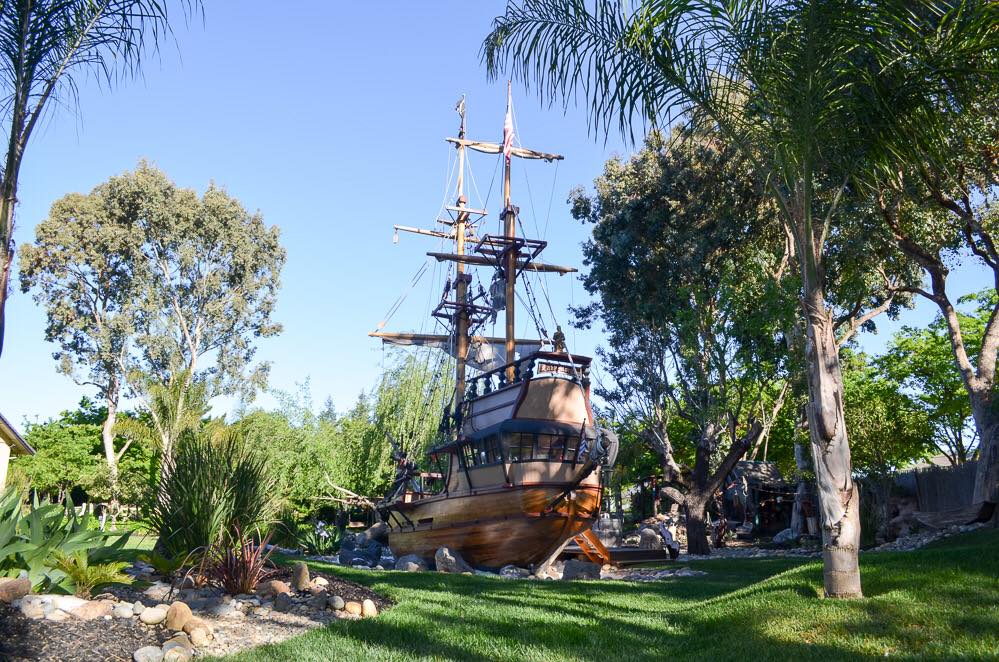 Photo Credit: Morgan's Cove/Facebook
Property owner Rich Firato has transformed his backyard into the make-believe high seas complete with a giant pirate ship built to a three-quarter scale called the Lady Morgan. The ship is featured in books that Firato writes about a man named 'Dartanian The Daydreamer' who can't tell if the treasure hunts that take him back in time are real or just dreams. Firato's stories and property started growing as the popularity of pirate-based movies like Pirates of the Caribbean grew. But now, interest in Firato's secret pirate wonderland is sure to skyrocket once again.
Goldblum, the star of the blockbuster films Jurassic Park and Independence Day, showed up with his video production crew for a shoot on May 1st. "They have this huge crew of 18-20 people here and they have these set-ups of huge cameras on their backs with backpacks. it was a little intimidating at first," Firato's friend Kevin Fernades told ABC7 News. Goldblum was put through the ringers and apparently became an official Lady Morgan crew member. "We had to put him through some tests of firing a cannon, throwing an ax, and dealing with the rigging and the ship. I was really not overwhelmed by who he was other than that he was coming on to our ship as part of the crew," Firato told ABC7 News.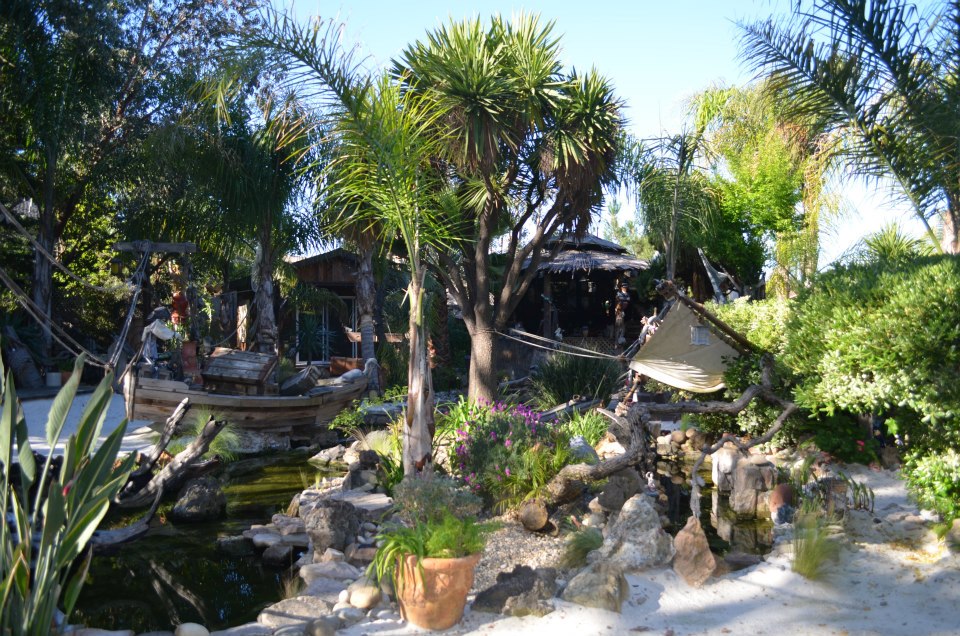 Photo Credit: Morgan's Cove/Facebook
Firato didn't get early access and will see the episode for the first time on the day it premieres. "They wouldn't let us watch the interviews," he told Bay Area News Group. Unfortunately, after all the buzz the episode creates, fans won't likely get to see Morgan's Cove for themselves because it is off-limits to the public and Firato doesn't hold regular tours. You can see videos and get more information on books about the location by going to www.morganscove.com.