On Sunday, the Black Joy Parade again filled the streets of downtown Oakland with music, laughter, and, of course, joy. This was the fifth year for the parade, which is a volunteer-run non-profit organization celebrating the "Black experience and [the] community's contribution to history and culture".
"We are so excited to host the Black Joy Parade in person again," founder Elisha Greenwell said in a statement beforehand, "We can't wait for the community to see what we have created to celebrate us. It's going to feel like the largest family reunion ever."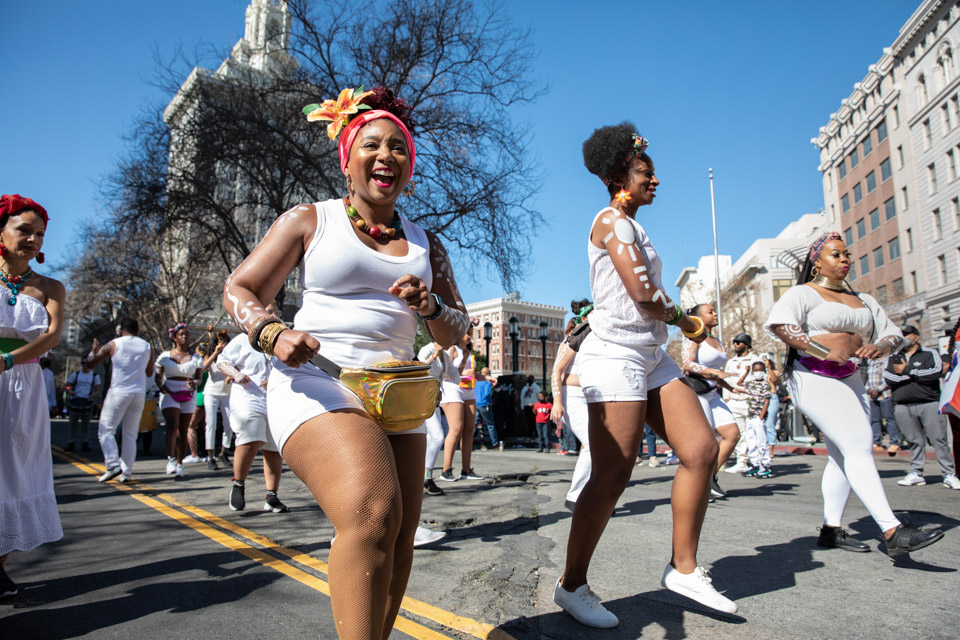 Estrelas do Samba SF. |Photo: Cheryl Guerrero/Hoodline
Participants this year ranged from floats and cheer squads to dance groups, schools, fraternities, sororities, classic car contingents, and more. The parade route, which runs approximately eight city blocks, ended in a celebration area that hosted over 200 local artists and vendors. This year the area offered two performance stages, games, a children's zone, and an art lounge.
Edena Humphrey of Sacramento was staying at a nearby hotel and just happened to hear about the parade on the news. She and her family were happy to be able to experience the festivities.
"I just like seeing," Humphrey said, " the African American people and people of other races coming together [and] working together, show[ing] kids they can have fun at the same time."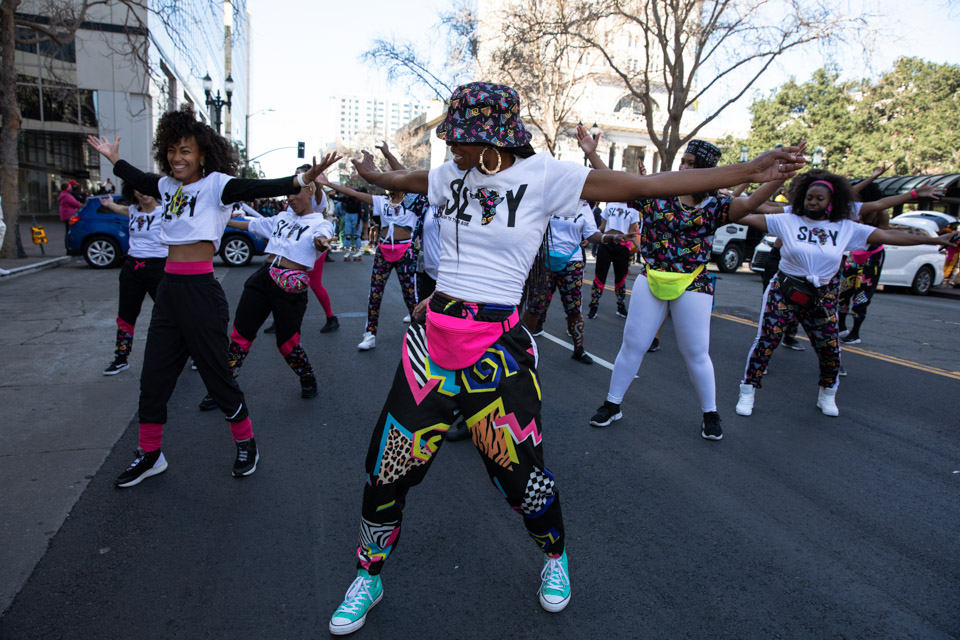 Diaspora Dance group. | Photo: Cheryl Guerrero/Hoodline
Riah Lanae of Dublin, CA, came to see the parade for the first time with her family. Part of the draw for her was the positive message of the event and celebrating the Black experience with a strong Black community. "We're Black and we're joyful," she said, "and we wanted to celebrate the ending days of Black History Month."
Here are more scenes from Sunday's parade: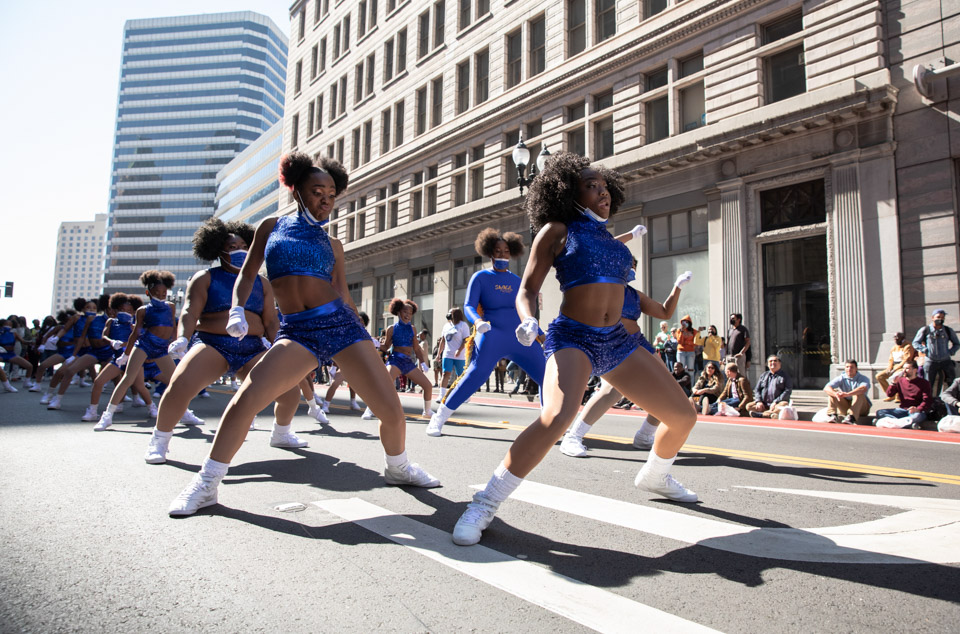 Savage Royalty Dance Company makes their way down Broadway. |Photo: Cheryl Guerrero/Hoodline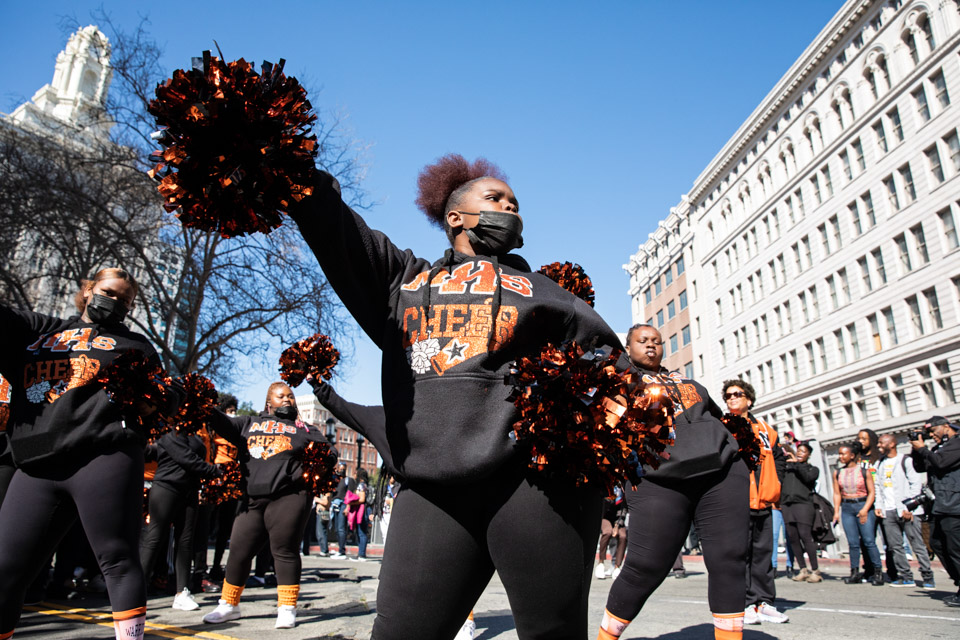 Oakland's McClymonds High School cheerleaders. | Photo: Cheryl Guerrero/Hoodline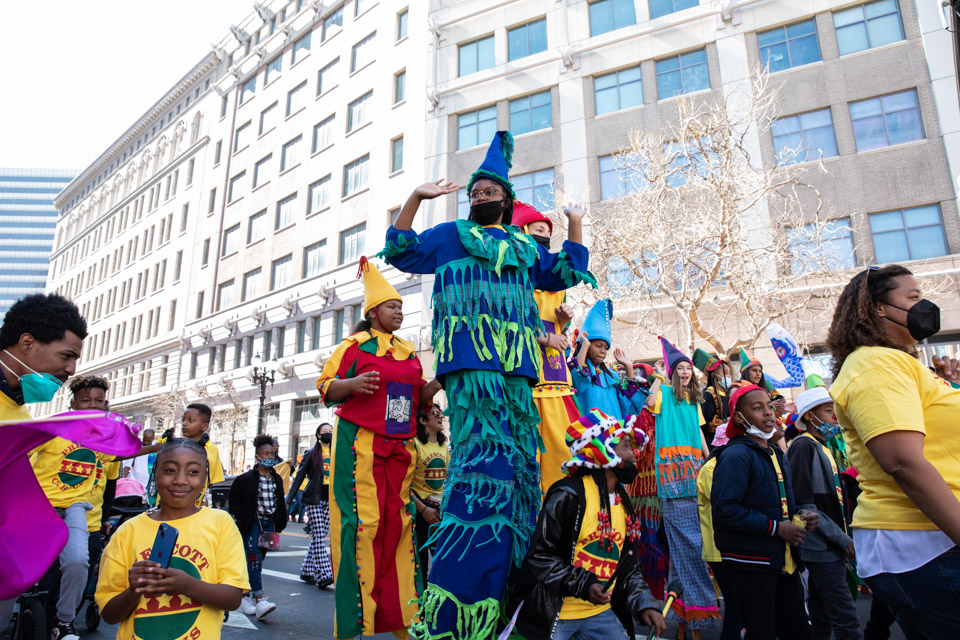 The Prescott Circus Theater contingent marches in the parade. | Photo: Cheryl Guerrero/Hoodline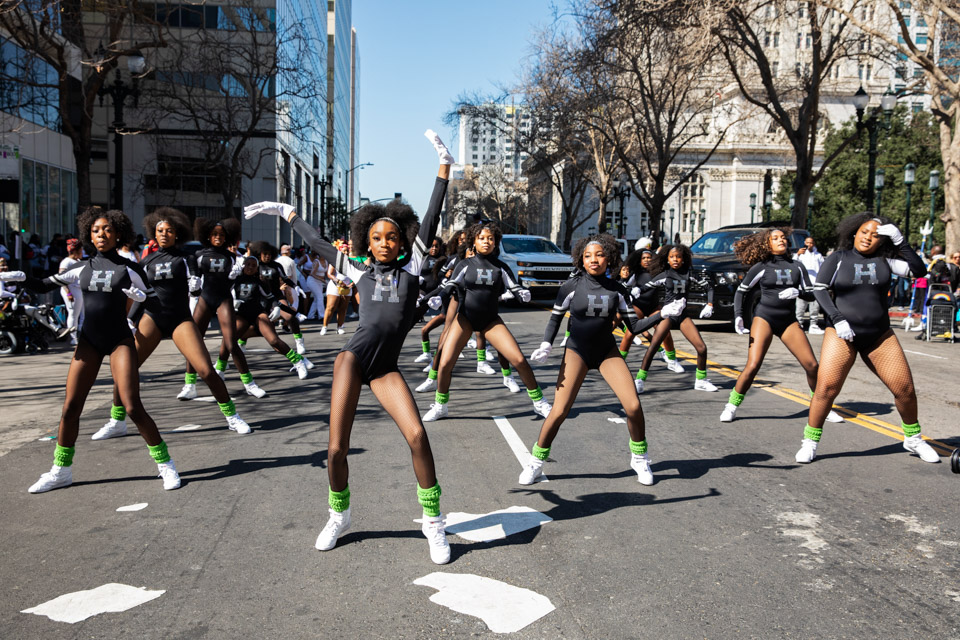 Heat Dance Line practices before the parade starts. | Photo: Cheryl Guerrero/Hoodline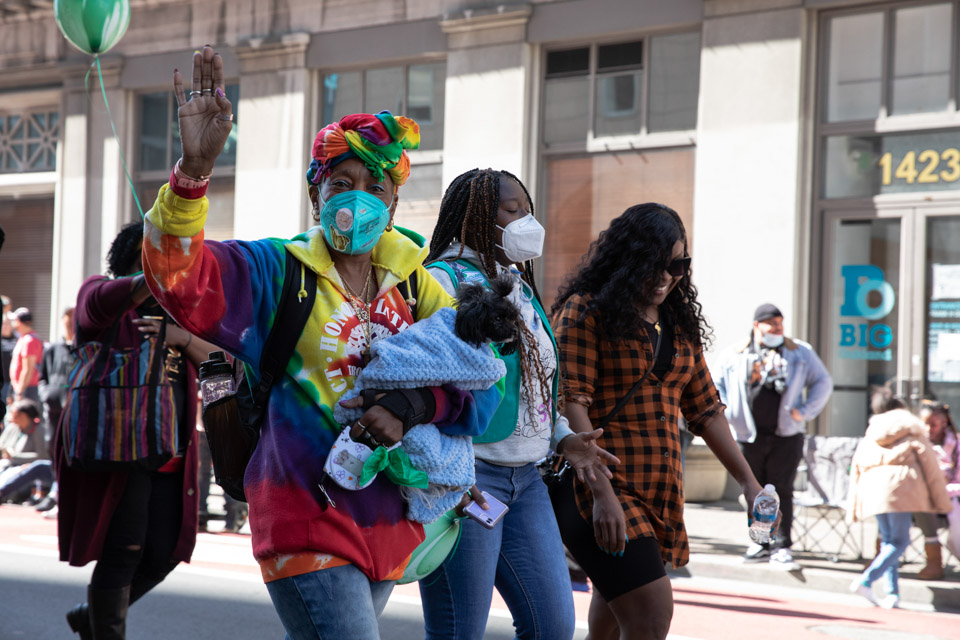 Members of the Girl Scouts of Northern California. | Photo: Cheryl Guerrero/Hoodline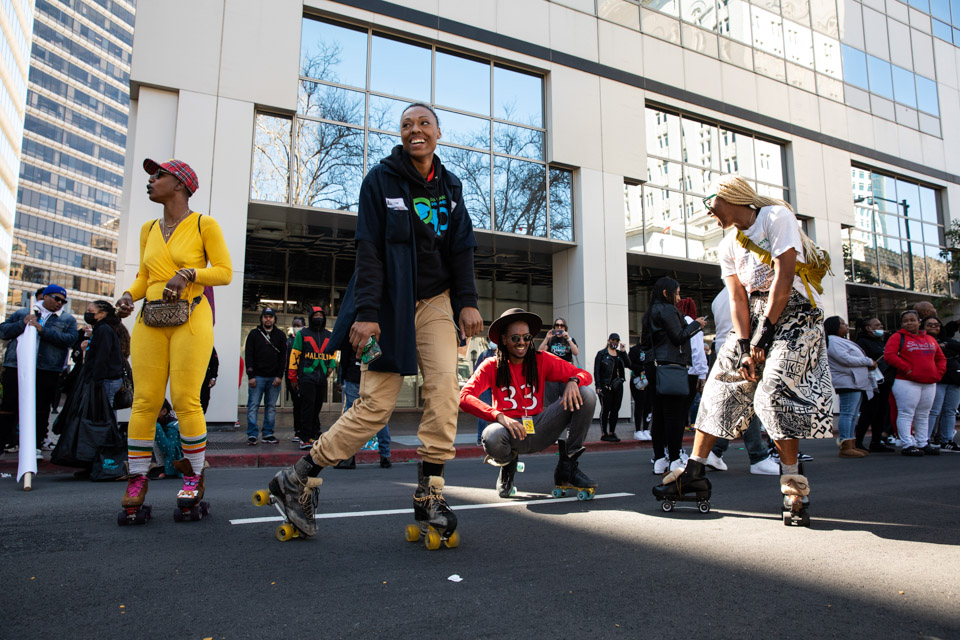 Photo: Cheryl Guerrero/Hoodline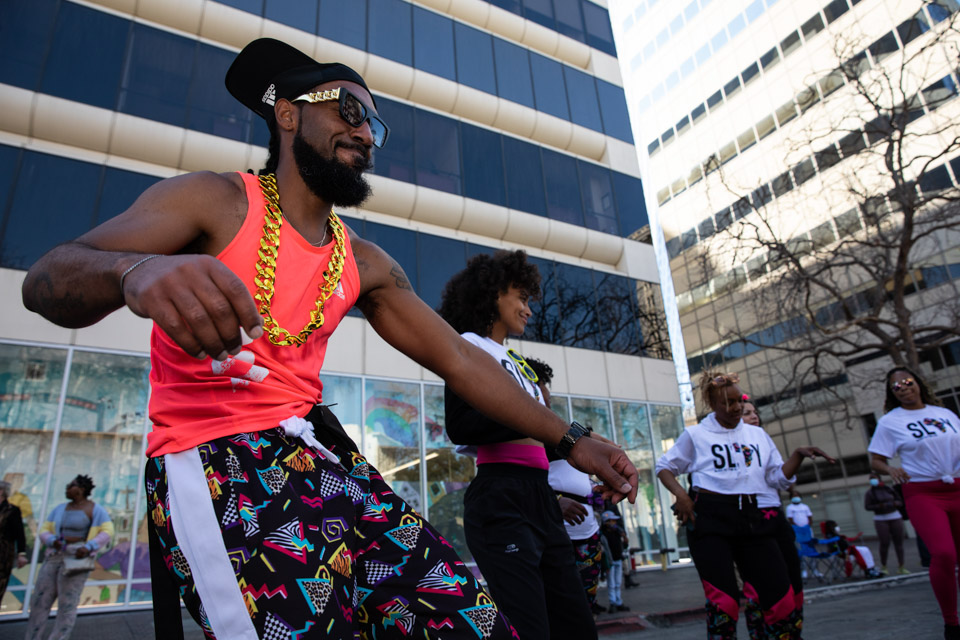 Diaspora Dance group. | Photo: Cheryl Guerrero/Hoodline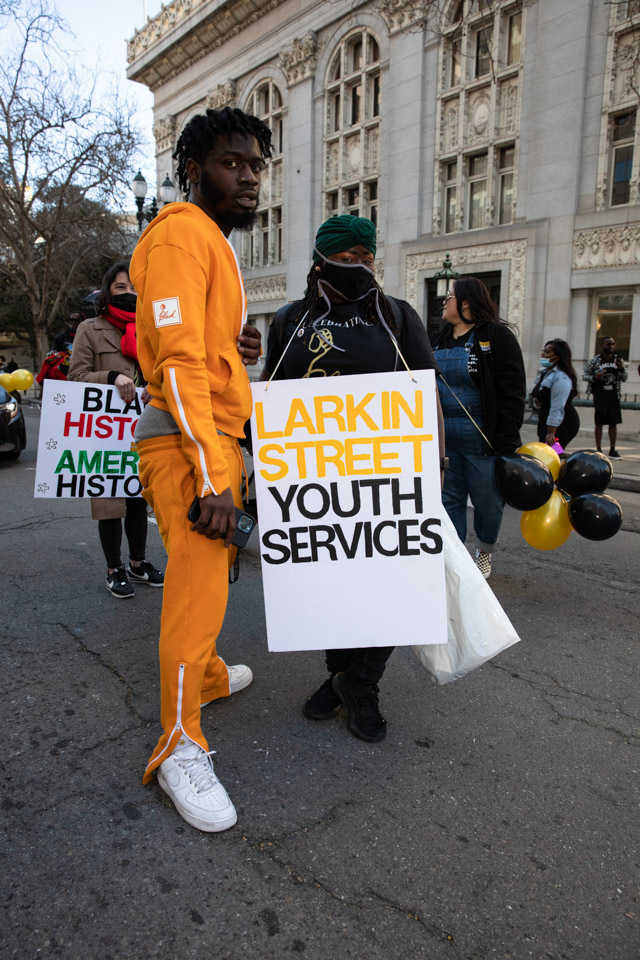 Larkin Street Youth Services members pose before the parade. | Photo: Cheryl Guerrero/Hoodline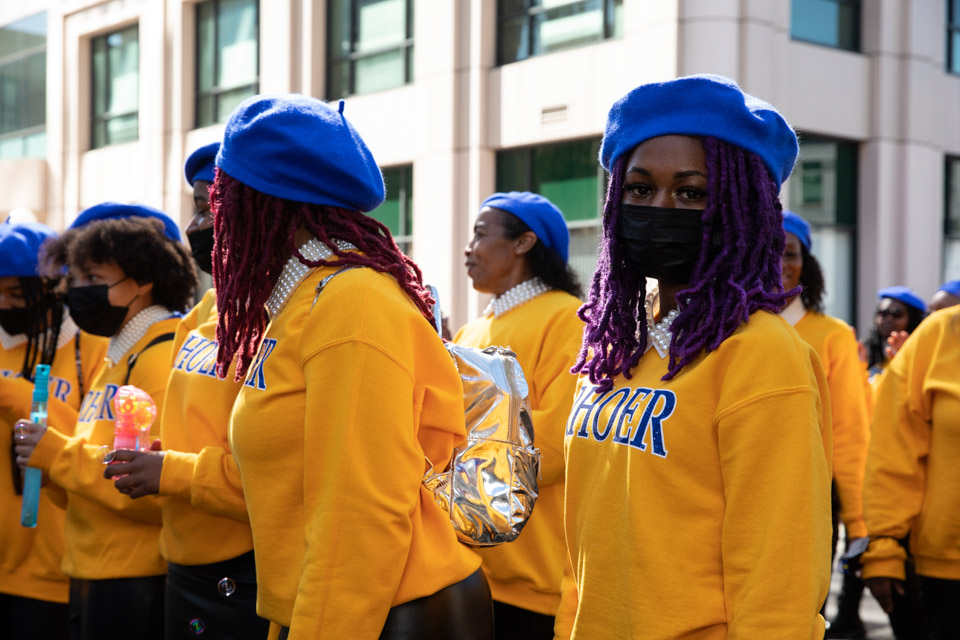 Sigma Gamma Rho sorority members. | Photo: Cheryl Guerrero/Hoodline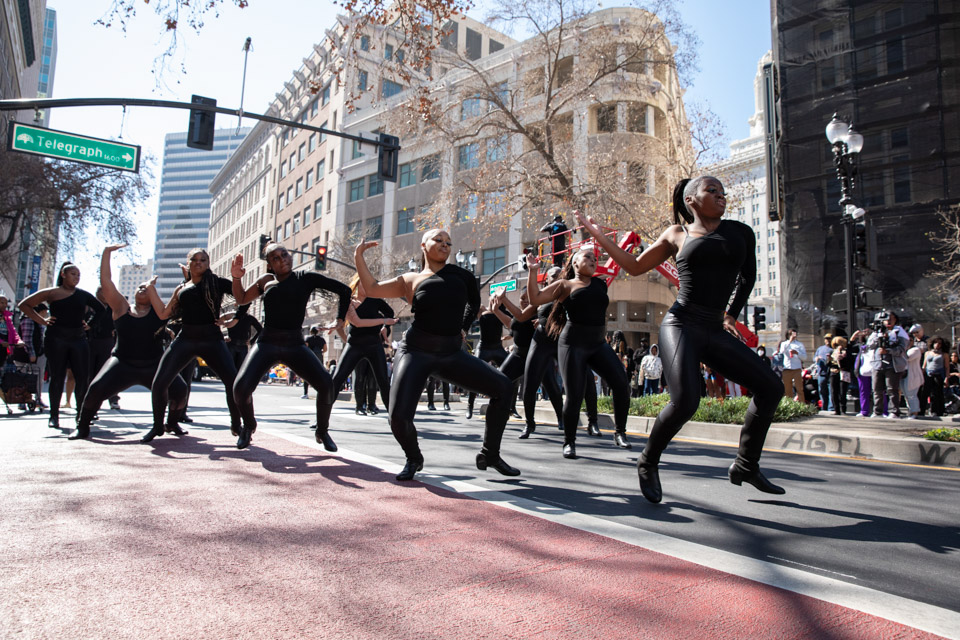 Drizzling Diamonds Dance & Cheer Company. | Photo: Cheryl Guerrero/Hoodline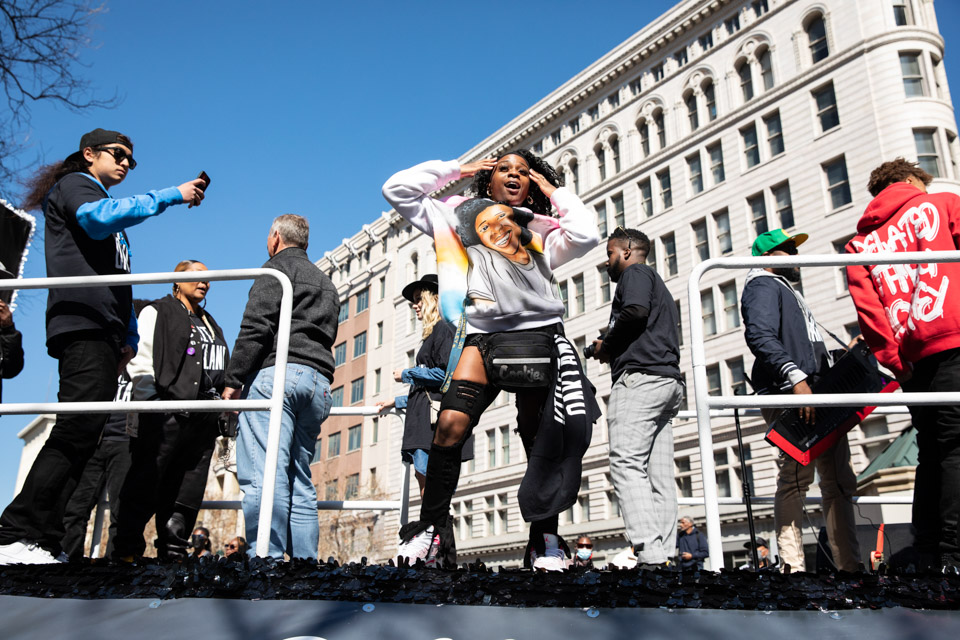 Dancers on the Visit Oakland float. | Photo: Cheryl Guerrero/Hoodline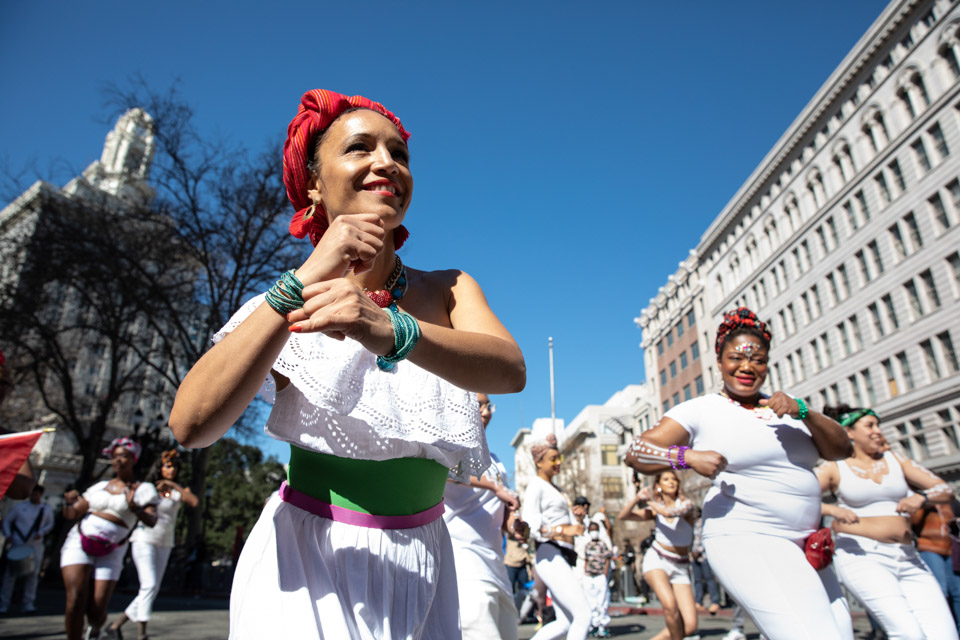 Estrelas do Samba SF. | Photo: Cheryl Guerrero/Hoodline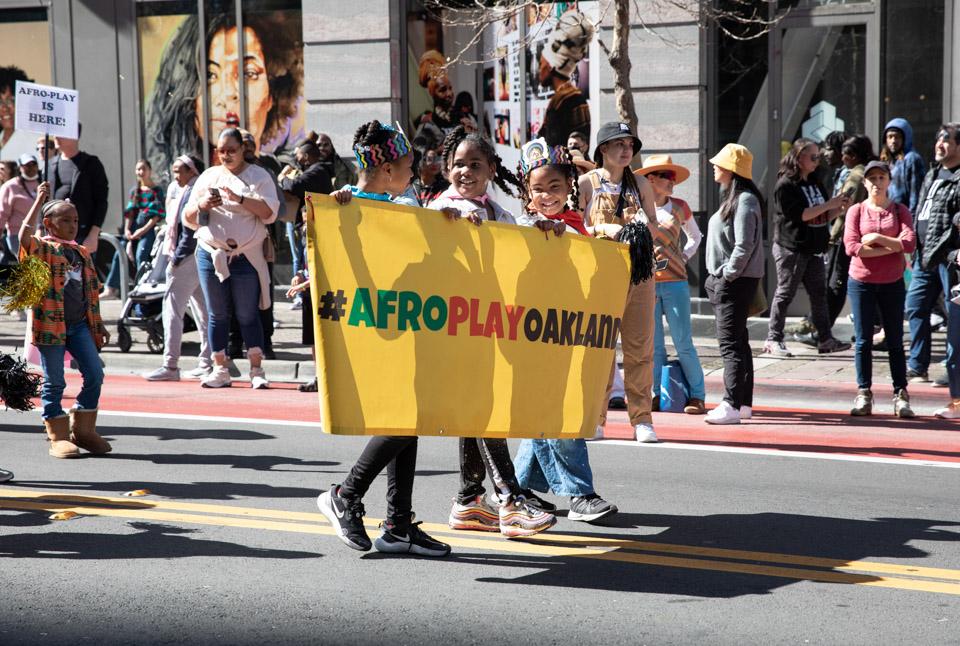 The Afro-Play Oakland group makes its way down the parade route. | Photo: Cheryl Guerrero/Hoodline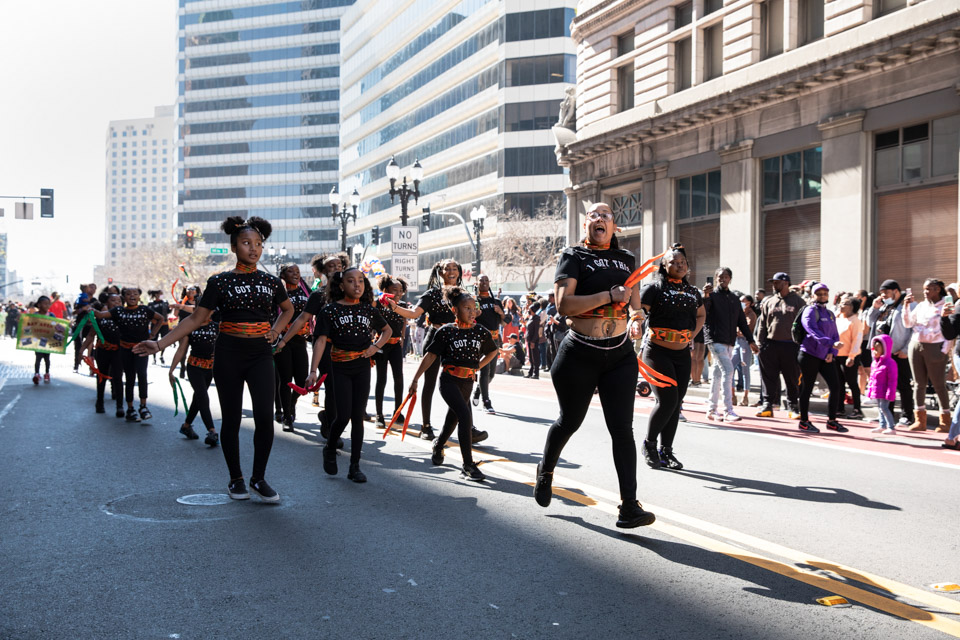 Bay Area Lions Youth Organization. | Photo: Cheryl Guerrero/Hoodline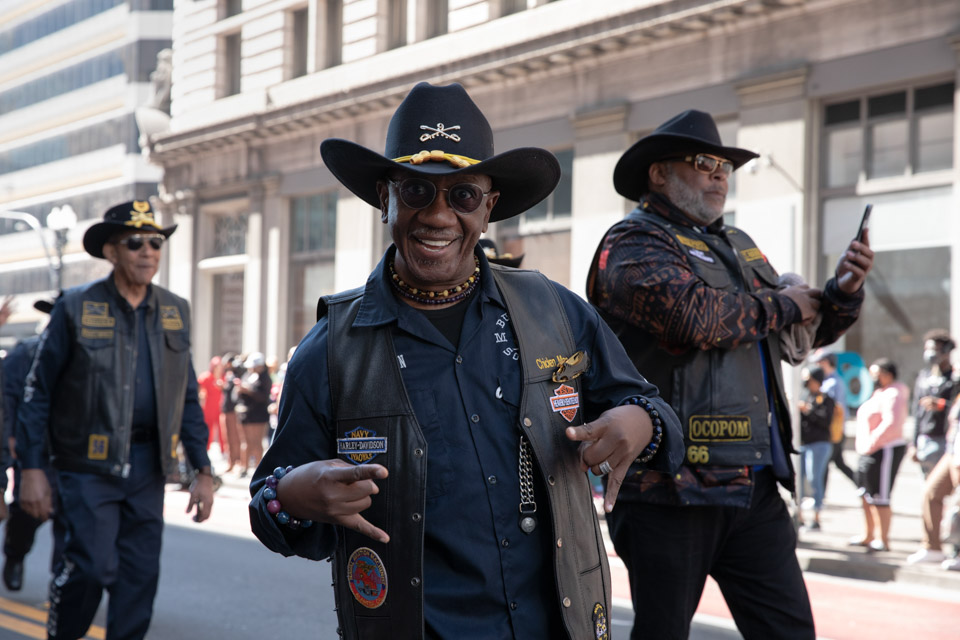 Buffalo Soldiers, Oakland, on the parade route. |Photo: Cheryl Guerrero/Hoodline