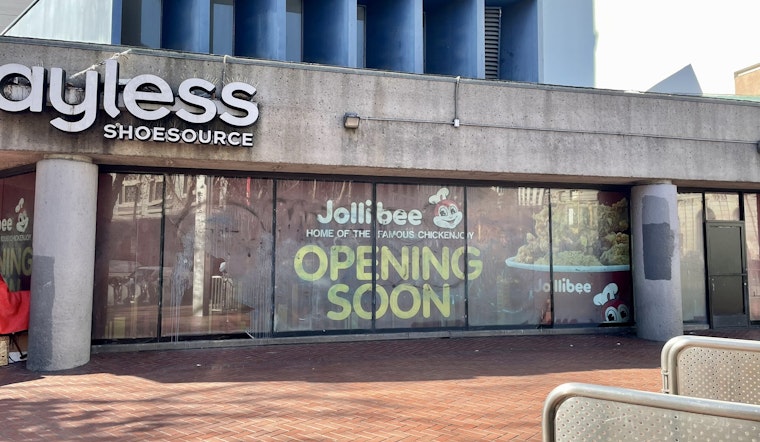 Published on February 10, 2022
San Franciscans of a certain vintage remember the grand, human-size Jollibee statue that used to hold court on the sidewalk at Howard and Fourth Streets, at what is now the Oasis Grill. And those San Franciscans have been abuzz since the Chronicle reported a year ago that a new Jollibee was coming to the Union Square area, to the hollow cast of what used to be the Payless ShoeSource.
But there was disappointment across social media a few weeks ago, when as seen above, the "Jollibee Opening Soon" sign was stripped from the storefront's windows.
Moreover, this budding Jollibee has clearly been broken into already, and its doors damaged so that anybody could just walk right in. That's not a good idea in downtown San Francisco!
But be reassured, as the Chronicle reports that the Jollibee at 934 Market Street is still very much scheduled to open. It just seems set back a bit, but we'll get our pineapple quenchers and peach mango pies eventually.
According to the Chronicle, a "Jollibee spokesperson did not have information on why the signage was removed, but said the restaurant is on track to open in 2023."