Chop suey sundaes? This mostly forgotten but once-popular dessert is among the old-school dishes that chocolatier and entrepreneur Mindy Fong hopes to resurrect at her new Grant Avenue shop, Jade Chocolates. (Hint: It doesn't involve meat or bean sprouts.)
The new shop will offer Fong's artisan chocolates infused with teas, spices and tropical fruits, along with pastries and an "apothecary bar" of nonalcoholic drinks — all with a focus on flavors from Asia and the Pacific Islands that draw on her Filipino and Chinese American heritage, Fong tells Hoodline.
Formerly an architectural designer, Fong has been preparing the location at 607 Grant Ave. (formerly an art gallery) with what she calls a Chinese-temple-inspired aesthetic, stenciling characters on the walls, renovating a wooden chest into a hand-painted wonder, and repurposing walnut shelves that once held yoga mats into a display for tea and treats. She expects to open the doors for a soft opening before the start of April.
Jade Chocolates previously had a retail location on Geary Street. Fong, a fifth-generation Chinese American and fifth-generation San Franciscan, said opening the expanded teashop in Chinatown feels like a homecoming of sorts: Her great-grandfather was born in 1888 on Waverly Place and owned a teahouse on Maiden Lane.
"Back in the late 1800s when my family first came here, we were forced to live [in Chinatown] due to segregation," Fong explains. "I feel it's my duty to keep the family history alive. We have a long history here in Chinatown."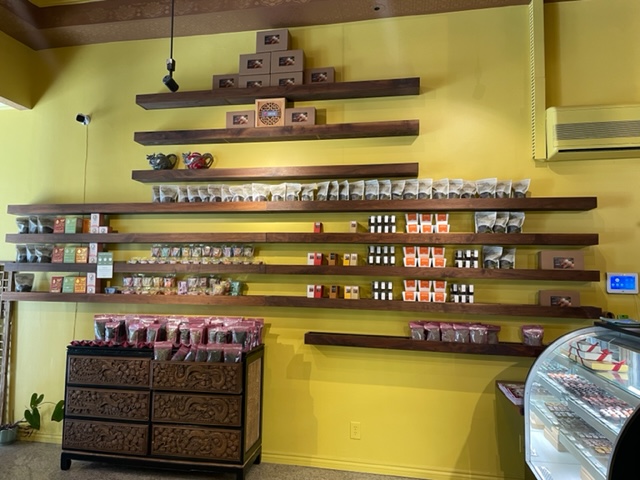 Fong drew on the aesthetic of a Chinese temple for her shop. Photo: Jade Chocolates
"Creating these chocolates is one way for me to retain my identity and share it with people," Fong says. That mission goes beyond the personal, though, Fong emphasized, saying she hopes that she can be part of bringing more people into the district, which she said has struggled to attract shoppers — a fact she attributed both to the pandemic and to "negative views about Chinese people and Asians in general" during COVID.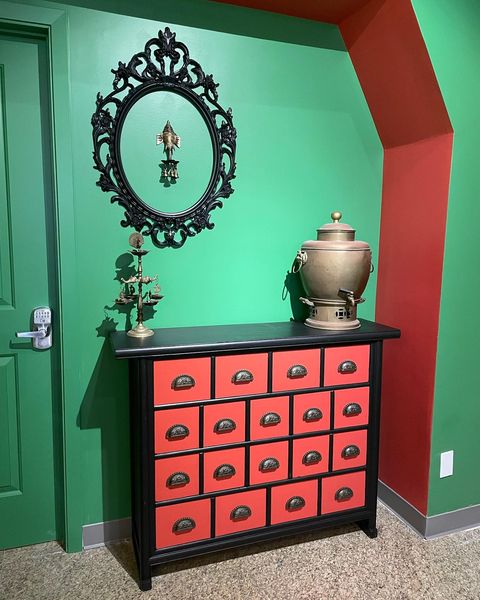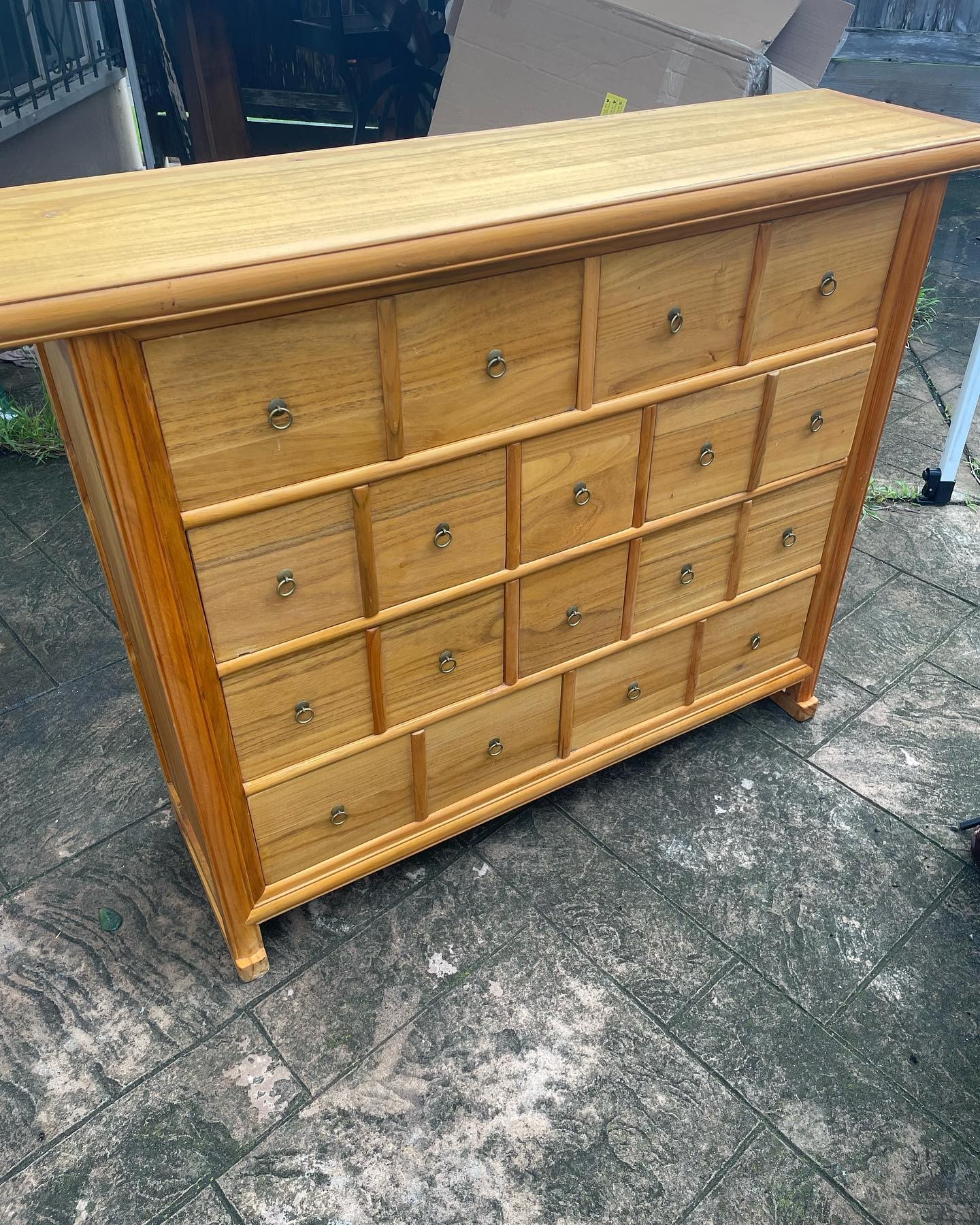 Fong has been renovating the former Grant Ave. art gallery to prepare her teashop for opening. Photo: Jade Chocolates
During the first weeks after opening, customers to the new shop can expect to find Fong's artisan bonbons ($3 each or in mix-and-match boxes of 7, 12, 24, or 45) and confectionary. These blend evocative nostalgia with a modern twist. Fong's "rice paddies," which she describes as "upscale rice krispies" made with dark chocolate, almonds and mangos instead of marshmallow, turn a childhood treat into a thoroughly grown-up indulgence.
Meanwhile, Fong says her Gold Mountain Salted Caramels collection celebrates the reason Chinese immigrants came to California in the mid 1800's. "Coming to 'Gold Mountain' gave the Chinese hope for a better future," she says.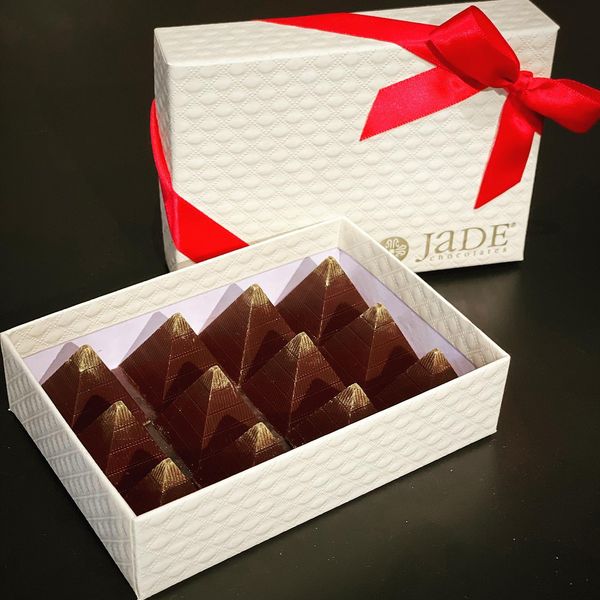 Gold Mountain Salted Caramels Photo: Jade Chocolates
Guests will also be able to order original creations at the apothecary bar, which will serve cold drinks made with fruit, herbs and teas. Offerings may include beverages like one Fong's team invented last summer: carbonated matcha with salted and vinegared Sakura blossom encapsulated in ice cubes, rimmed with strawberry powder, and topped with freeze-dried strawberries.
Then in May, Fong said the shop will begin serving afternoon tea with a rotating menu built around the seasons and themes from Asian and Pacific Islander culture. In creating those menus, Fong plans to "bring back some of the dishes that once were" — dishes like coffee crunch cake or apple and custard pie, which she says were common in the city's Asian bakeries during her childhood but have since largely disappeared.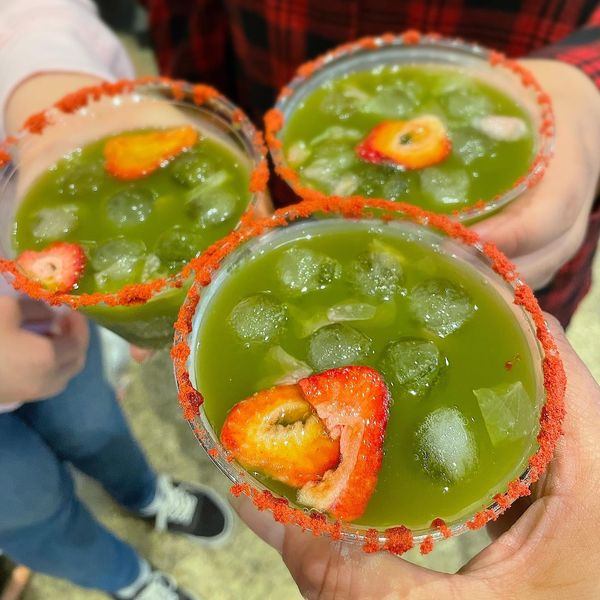 A strawberry-topped matcha drink creation by Fong's team Photo: Jade Chocolates
And as for those chop suey sundaes? Atlas Obscura explains that it was a popular dish in the golden age of the American soda fountain, and Fong says her research indicates that, while the recipe varied regionally around the U.S., it generally consisted of caramelized nuts and fruit on top of ice cream. (Michelin-starred chef Brandon Jew reportedly created his own incarnation involving tea jelly, black sesame sago, and almond cookies for Mamahuhu on Clement Street, according to Eater SF.)
When Fong comes out with her version, we'll be up for giving it a whirl.
Jade Chocolates will be open Wed.-Sun., 10 a.m.-6 p.m.