Plans to totally transform St. James Park in downtown San Jose are moving forward amid a bitter battle. In a recent ruling in Santa Clara County Superior Court, a judge upheld an environmental impact report and historic preservation permit, which allows the city of San Jose and the private foundation Levitt Pavilion to continue their plan to build a huge outdoor music and performing arts venue and other new amenities. Levitt Pavilion has renovated seven other rundown parks in other U.S. cities.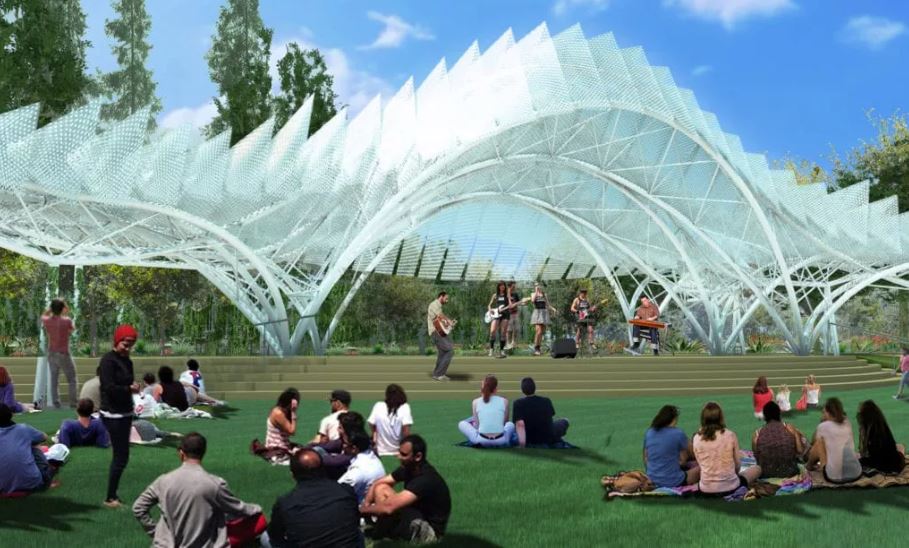 Rendering Credit: Levitt Pavilion San Jose

A group known as the Sainte Claire Historic Preservation Foundation was trying to stop the St. James Park project in its tracks with the goal of saving the historic Sainte Claire Club building, which sits across the street from the park. According to San Jose Spotlight, the club sued in November of 2020 on the grounds that Levitt Pavilion "violated the state's environmental review process and the city's historic preservation rules which prohibit approval of a project because it is detrimental to a historic district or to a structure."
"The court's decision has made it clear that the city has legally and professionally done their job in protecting the values, history, and legacy of St. James Park. The time has come to build the pavilion, renovate the park, and put the community first," Fil Maresca with the group Friends of Levitt Pavilion San Jose told San Jose Spotlight. On top of a 5,000-person amphitheater-style music venue, Levitt Pavilion also wants to add a dog park, a kid's play area, restrooms, a picnic area, and a cafe.
The downtown park has been a magnet for homelessness and crime. Levitt Pavilion says its track record of turning parks around speaks for itself. "The history of Levitt Pavilion is they go into parks that are underutilized and turn them into welcome destinations. If our unhoused friends want to hang out at the park, they can. But as studies show, when parks are activated on a regular basis, crime disappears. People gain a healthier respect for not just the park, but for the neighborhood," Maresca told San Jose Spotlight.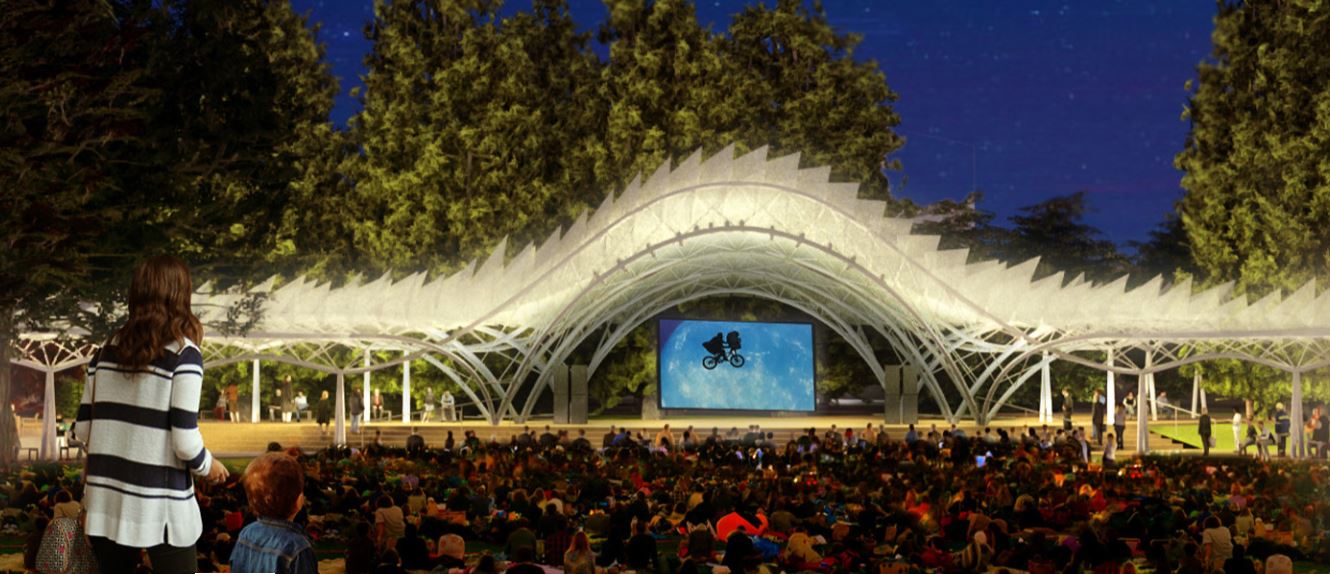 Rendering Credit: Levitt Pavilion San Jose

Levitt Pavilion believes supporters of the Sainte Claire Club, who have not commented on the recent ruling, will appeal the court's decision in an effort to delay the project as long as possible. The St. James Park project has a price tag of about $64 million and the plans will be taken up for approval by City Council around September or October. If it is approved, the city and groups in support of the project can start raising funds to pay for it. The hope is to begin construction toward the end of 2024.