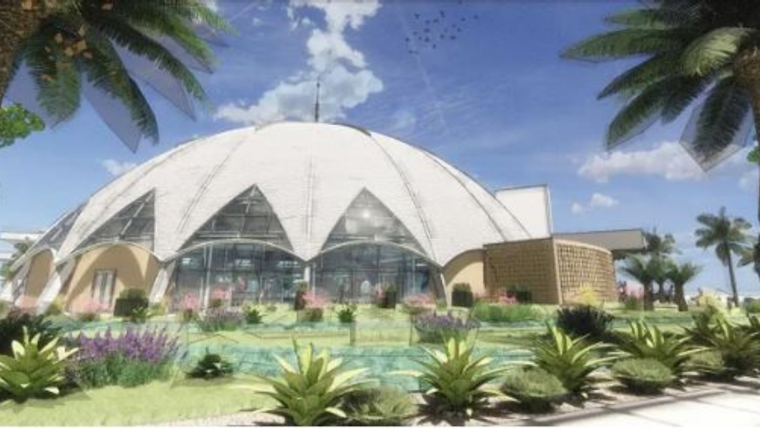 Published on May 16, 2022
An historic, dome-shaped cinema building near Santana Row in San Jose could get a major facelift that would transform it from a former movie theater into something new. The building at 3161 Olsen Drive was built in 1964 and used to be the Century 21 movie theater, which closed in 2014. The city made it a historical landmark shortly after it shut down. The dome sits on a prime piece of property just steps away from the Winchester Mystery House and a new office complex called Santana West which currently has one new office building in operation and a few others that will be built. The popular Santana Row dining and shopping destination sits just across South Winchester Boulevard from the domed building.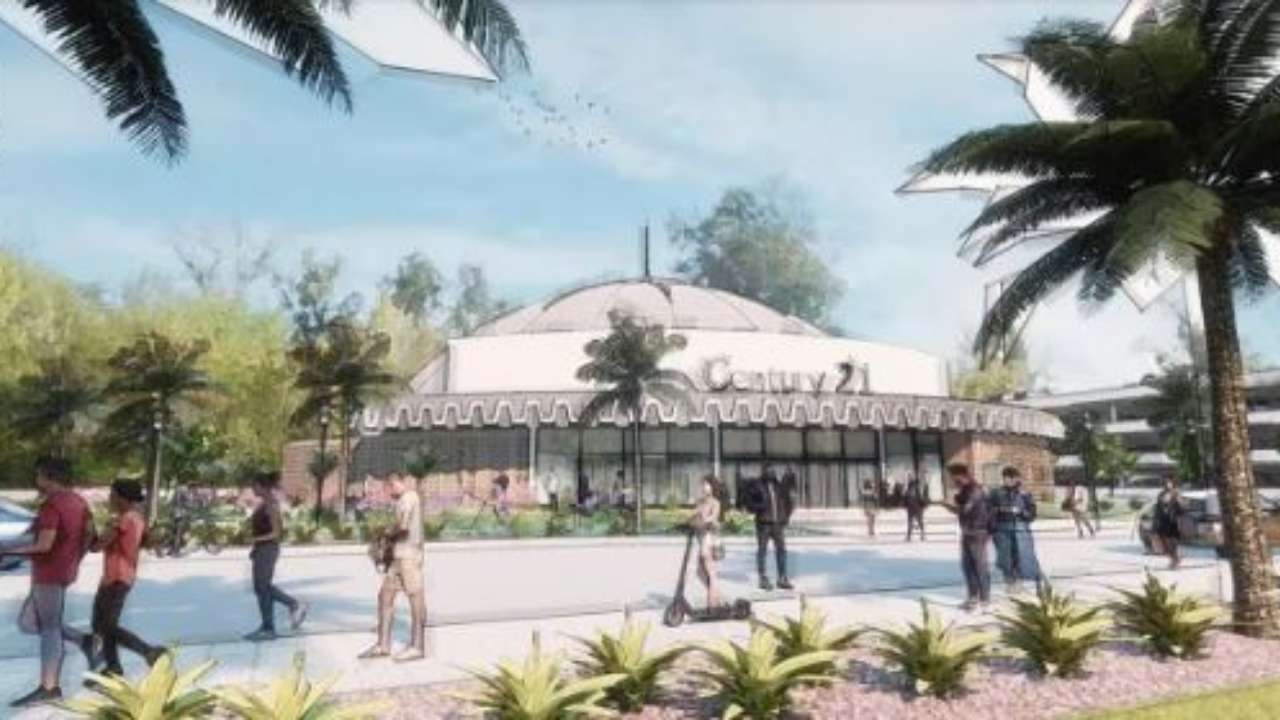 Rendering Credit: TEF Design
At this point, it's unclear what the old theater will be reused as, but there are several options on the table. Despite not yet having a specific use, the developer and owner, Federal Realty Investment Trust, plans to renovate the building in a flexible way so that it can cater to several different types of businesses. According to a preliminary proposal obtained by the Mercury News, "the design team will include provisions to accommodate the ability to support office, kitchen, cafeteria, gym, and small data center." It could also become a restaurant or a performing arts center.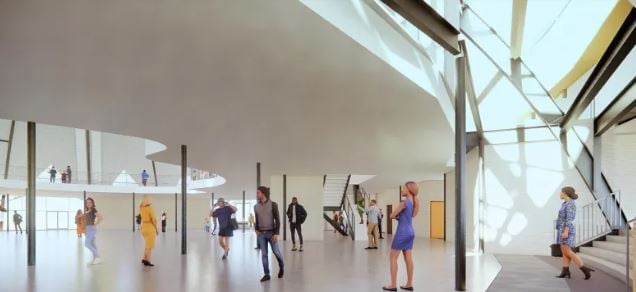 Rendering Credit: TEF Design
Right now, the former movie house has 18,000 square feet of usable space on the ground floor along with a 1,000 square foot room above that used to be the projection room. Federal Realty plans to transform the building into three floors of usable space. The Mercury News reports that "the interior reconstruction effort that will produce three floors in the building is slated to total 29,000 to 34,500 square feet, depending on the ultimate configuration of the inside of the structure."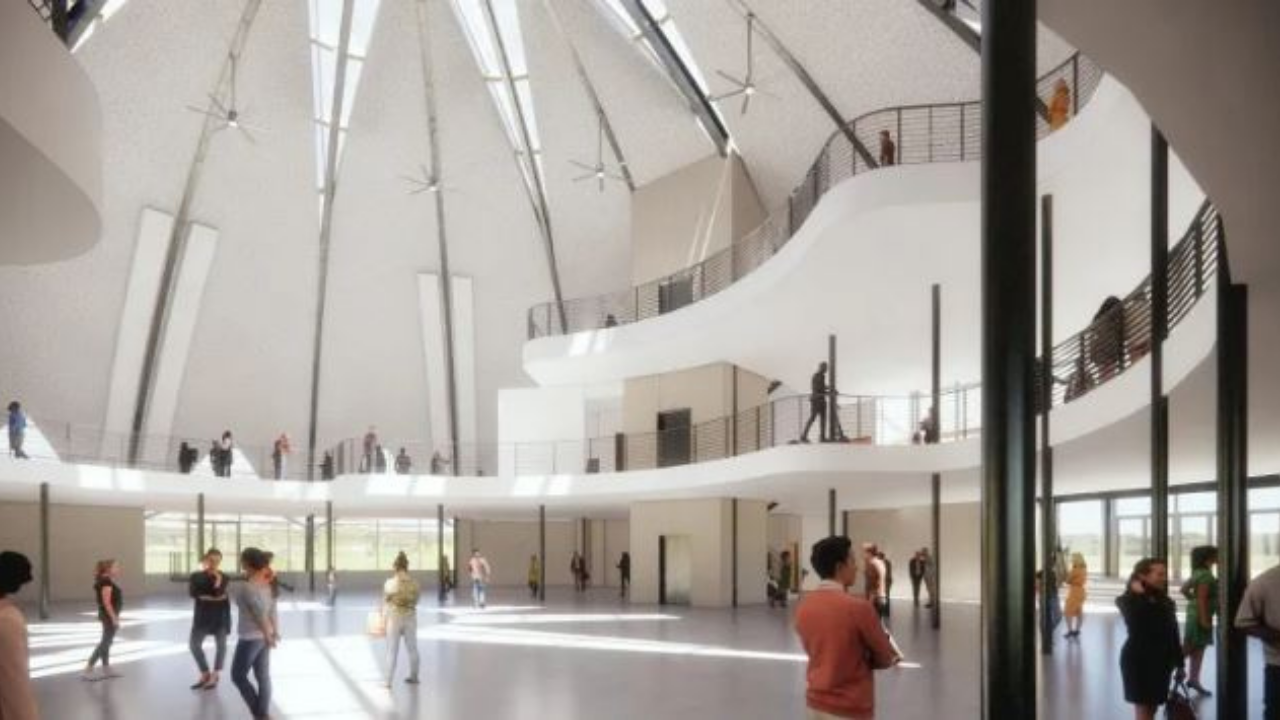 Rendering Credit: TEF Design
One notable addition to the building will be a plethora of skylights that will flood the interior with natural sunlight. Federal Realty plans to add a new center skylight, another in the lobby near the entrance, and several others around the edges of the dome. If all goes as planned, the old theater is expected to play an intricate role as part of the 13-acre mixed-use Santana West campus. The developer notes that the renovation plans are still in the early preliminary planning phase and there's no timeline yet for when it could get city approval. It also remains unclear when Federal Realty will start looking for a new tenant.

Rendering Credit: TEF Design