A historic pillar-lined bank building at the corner of Sutter and Sansome streets, near BART's Montgomery Station in the Financial District, is about to start a new chapter in its long 112-year history. Barker Pacific Group owns the former bank building along with the 42-story tower attached behind it, which are collectively called One Sansome. The group is now planning to pump $20 million into renovations that will transform the elegant lobby-style space into a restaurant, bar, and private event venue that can hold 2,000 guests. It will be called Holbrook House which was the name of a former building that stood on the property before the tower portion was built.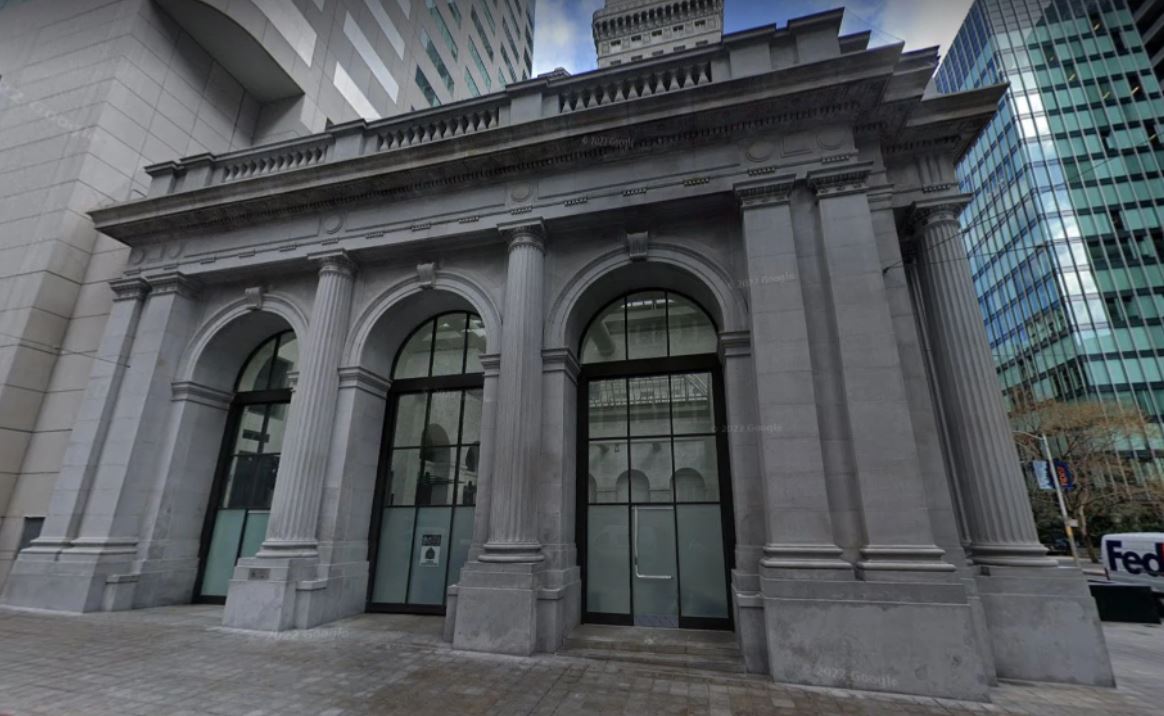 Photo Credit: Google Maps

Phil Spiegel, who is known for his work at the nearby Merchants Exchange Club and Julia Morgan Ballroom is leading the effort to create Holbrook House. He told the SF Chronicle that passing by the restaurant will be "like you're looking at Gatsby's mansion, and there's a party going on and you're wondering what's happening. And you're looking through, you're seeing this beautiful space, and you're seeing activity, and it's fun, and it's active."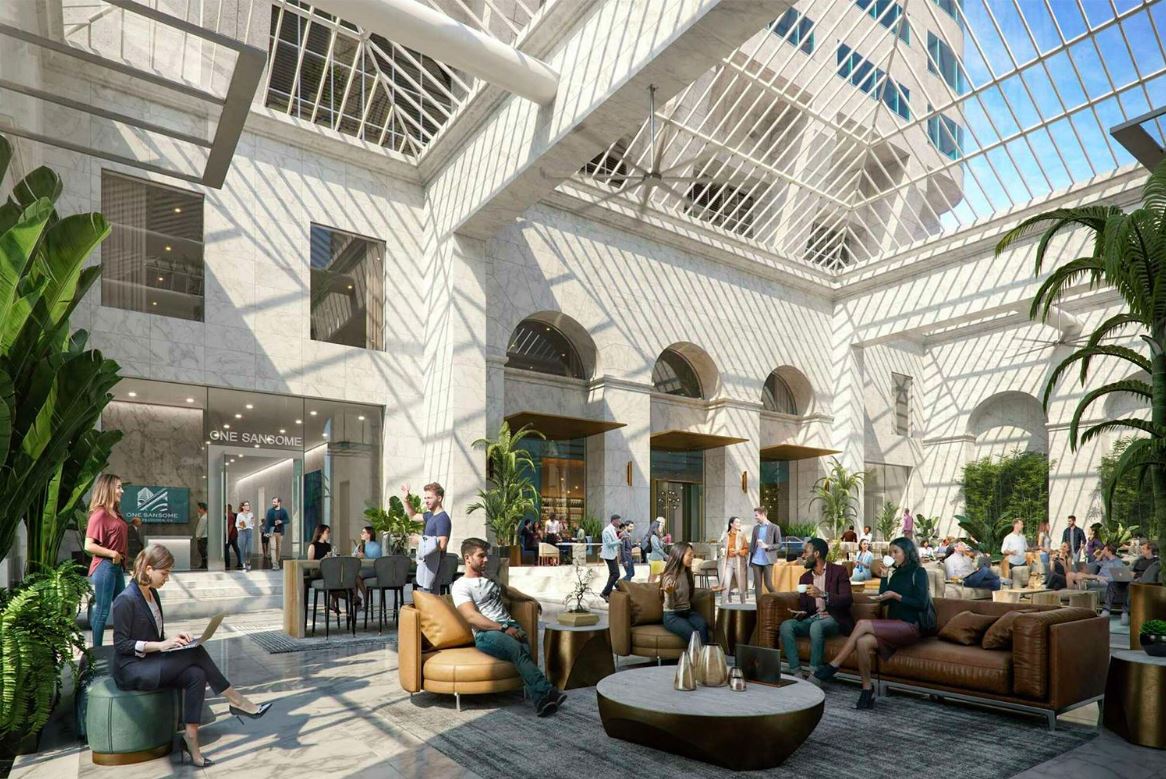 Rendering courtesy of DES Architects & Engineers/Barker Pacific Group
The goal is to have Holbrook House serving top-shelf American food and cocktails by early next year. "We are embracing the Financial District. It's going to be where people drink martinis and sip Champagne and feel very good about it. We want the restaurant and bar to match the opulence of the building," Spiegal told the Chronicle. The team is also betting big on the event space and believes there's a hunger from companies that want to hold large business parties and events without a hotel atmosphere.
Things are also looking up for the tower as well. Barker Pacific Group purchased the building in 2010 while it was in foreclosure. By 2015, after $100 million in upgrades, the building was completely full of office-space tenants but that changed after the coronavirus outbreak. One example was Citibank, which remains the anchor tenant but vacated the five floors during the pandemic. Now, 88% of the building is said to be already filled up after six tenants signed lease deals this year alone. "We've had some rough times, and we've had some boom times. And I think the uptick is coming," Michael Barker with Barker Pacific Group told the Chronicle.
As for Holbrook House, the early 2023 opening is expected to create 40 full-time jobs. We don't know much else yet about the menu but it is expected to cater to crowds for breakfast, lunch, and dinner and will likely hold happy hours. More details should start emerging as we get closer to the end of the year.