It's a big milestone for the Westfield Valley Fair shopping mall in Santa Clara, right on the border of San Jose. The Silicon Valley shopping destination has now landed 100 new merchants in the wake of a $1.1 billion expansion and renovation that it had mostly completed two years ago. The completion of the massive revamp project at the mall couldn't have come at a worse time. Construction got finished up right before the COVID-19 outbreak, which ended up shutting down the mall's vast indoor shopping opportunities.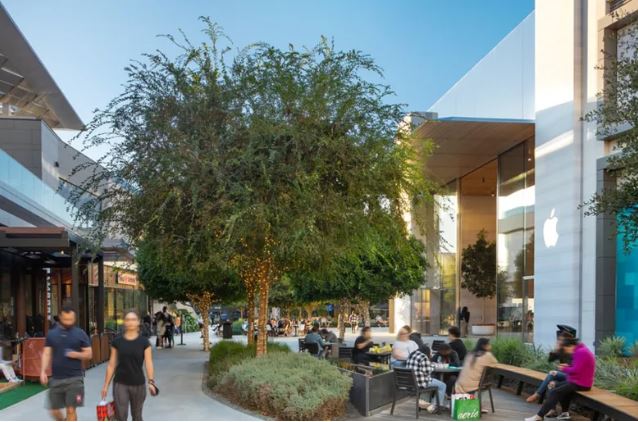 Rendering Credit: Westfield Valley Fair
The 100-store milestone signals that despite the setbacks from the pandemic, in-store shopping is still alive and well in Silicon Valley. "This would be monumental at any time. We have been able to find amazing retailers to join the property and have them open during and right after a pandemic," Westfield Valley Fair general manager Sue Newsom told the Mercury News.
Valley Fair has been strategic when it comes to signing deals with brands that have established themselves as destinations of their own. "We have cultivated a great mix of retailers, these include Eataly and Bowlero. The IKON movie theater is a big draw," Newsom told the Mercury News. As previously reported by Hoodline, the 45,000-square-foot culinary mecca Eataly is expected to open at the mall in the next few months, featuring restaurants, cooking exhibits, and a huge market in a three-story space inside the mall. Eataly locations have been a huge draw in other major cities like Los Angeles, Dallas, Las Vegas, and New York City.
Bowlero is described on Valley Fair's coming soon page as "a blacklight bowling, hipster-inspired hangout powered by interactive arcade games, sip-worthy cocktails, a wildly inventive menu, and nostalgia." Beyond the shops and restaurants, Valley Fair has also set itself apart from other traditional indoor shopping malls through its unique layout. One example is the mall's new grand plaza which brings the mall's interior and exterior areas together with usable gathering spaces that now feature live music on the weekends. "This is an indoor mall where you do not feel you are indoors. By adding the plaza, we have brought the outdoors inside the mall," Newsom says.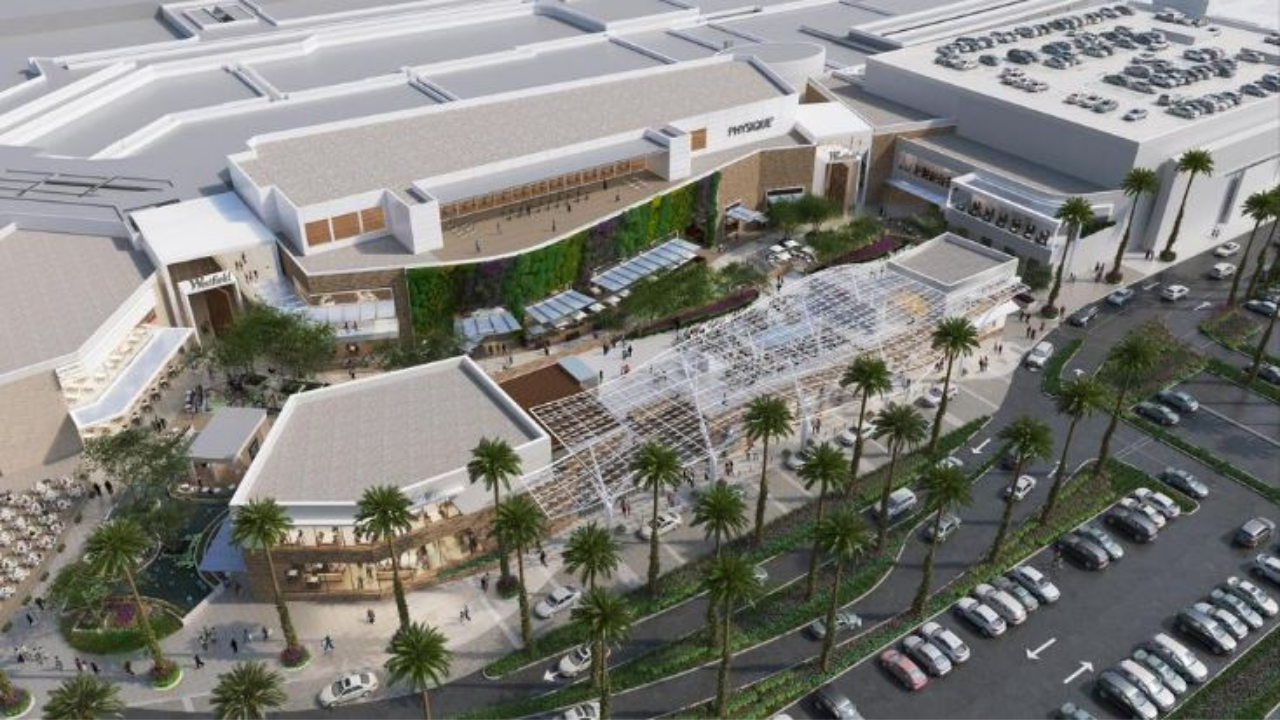 Aerial Rendering Credit: Westfield Valley Fair
Even though Valley Fair is now loaded with retailers, we could see even more new stores popping up over the next year. "We are looking forward to continuing this momentum with a myriad of new and upcoming shopping, dining, and entertainment options," Newsom told the Mercury News. You can see the current list of retailers here: www.westfield.com/valleyfair/stores