You may hear fans of Middle Eastern and Mediterranean food muttering the F-word when walking past the corner of Mission and 29th Street. That's because the longtime rotisserie chicken spot Goood Frikin' Chicken has permanently closed, according to Eater SF, and Hoodline popped by during business hours to find the place does indeed appear to be finished.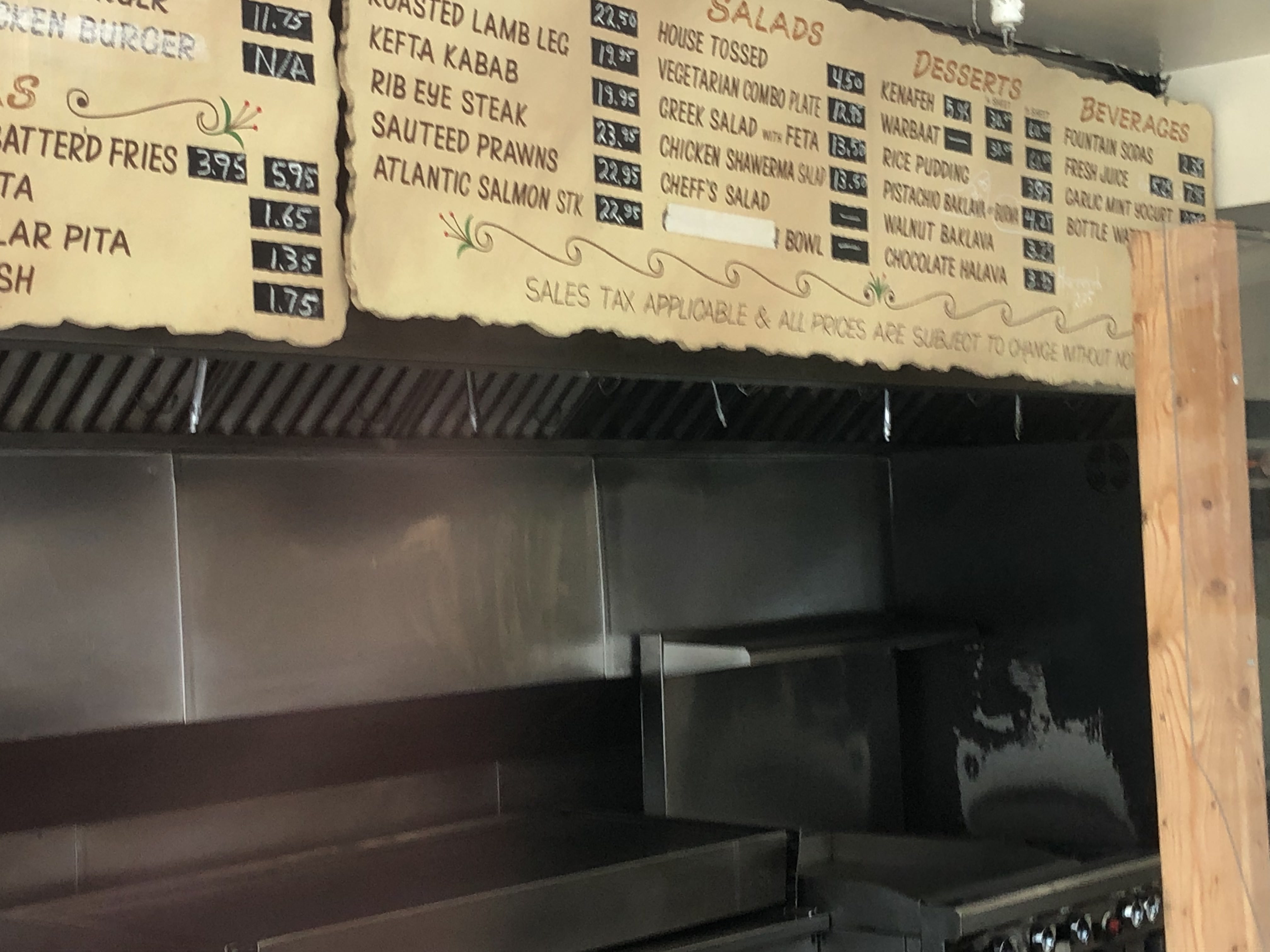 Image: Joe Kukura, Hoodline
"Calls to the restaurant lead to a disconnected phone line; both Yelp and Google noted the restaurant as permanently closed," Eater SF reported Friday. "And although the website is still live, attempts to order one last chicken shawarma were directed to call the already-disconnected phone line."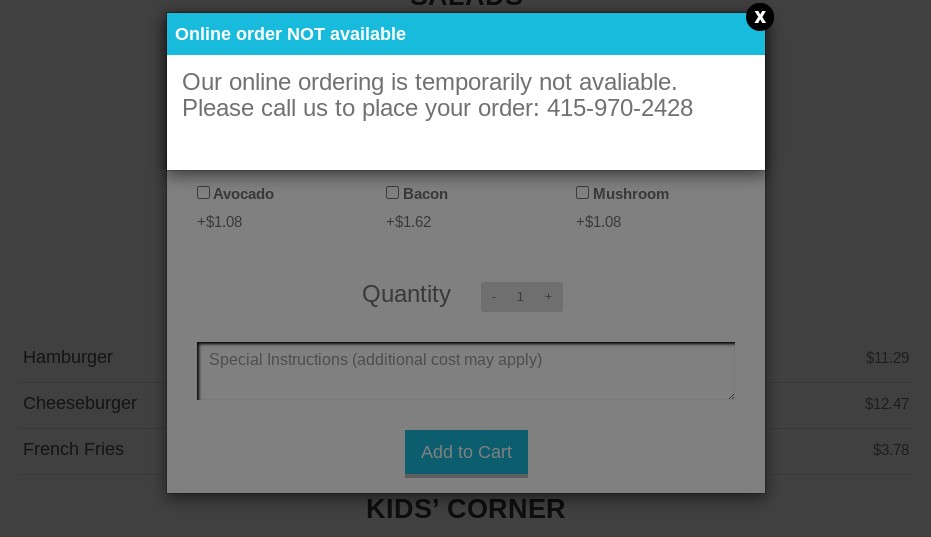 Screenshot: ordergooodfrikinchicken.com
Hoodline had the same experience, with an attempt to order generating the error message seen above. We also popped by the store during its business hours, and it was indeed closed, with food and utensils apparently all cleared out.
They've been trying to sell it since 2016. Sucks, that place ruled

— Richie Nakano (@linecook) June 17, 2022
Goood Frikin' Chicken opened in 2003, initially as carry-out only, but eventually expanding with a dining room in the adjacent space, according to a 2006 SFGate profile. But where did they get that frickin' name?
"The name came about when I was fooling with recipes," owner Nabeel Yousef told SFGate. "Every time I did a little adjustment, I'd say damn, this is some good frickin' chicken. I took a gamble. Some people might be offended, but for those with a sense of humor, they love it."
Passersby noticed that the storefront took the extra 'o' off awning a few years back, but that extra 'o' has always remained on the website and their social media accounts. There is some chatter on a neighborhood Facebook page that the store faced a sizable rent increase, but Hoodline has not been able to confirm this, and the restaurant's phone is disconnected.