A new music venue and bar/restaurant is rising today in San Jose's SoFA District from the ashes of jazz club Café Stritch, which officially succumbed to the pandemic earlier this year after being closed since 2020.
Called Mama Kin, the venue is opening today (Friday, June 3) at 374 South First Street with a ribbon-cutting ceremony with city council member Raul Peralez, followed by DJ Julius Papp performing at 6 p.m. and live music by The Howard Wiley Show at 9:30 p.m. Doors open at 5 p.m.
The former general manager of Cafe Stritch, Andrew Saman, is behind the new venture and promises a measure of continuity in a space that had been a part of the revitalization of the area since the late 1970s.
Café Stritch had occupied the space since 2013. Before that, it had been a white-tablecloth restaurant founded in 1978, Eulipia, under the ownership of the same family. During the Stritch stretch, the venue became known best for jazz and other live entertainment, including staged readings and open-mic nights.
"[W]e have great confidence in the resilience of our beloved downtown San Jose music and arts community, and look forward to seeing what new spaces and experiences it will offer in the future, especially the new venture at our old location, Mama Kin," commented the Borkenhagen family, which operated both venues.
The comment was part of a goodbye message posted on the Café Stritch website and Facebook in February that also included a plea to patrons to support the city's music and arts venues. "Without your regular support (through the good times and especially the bad) spaces like Stritch simply cannot survive," read the message.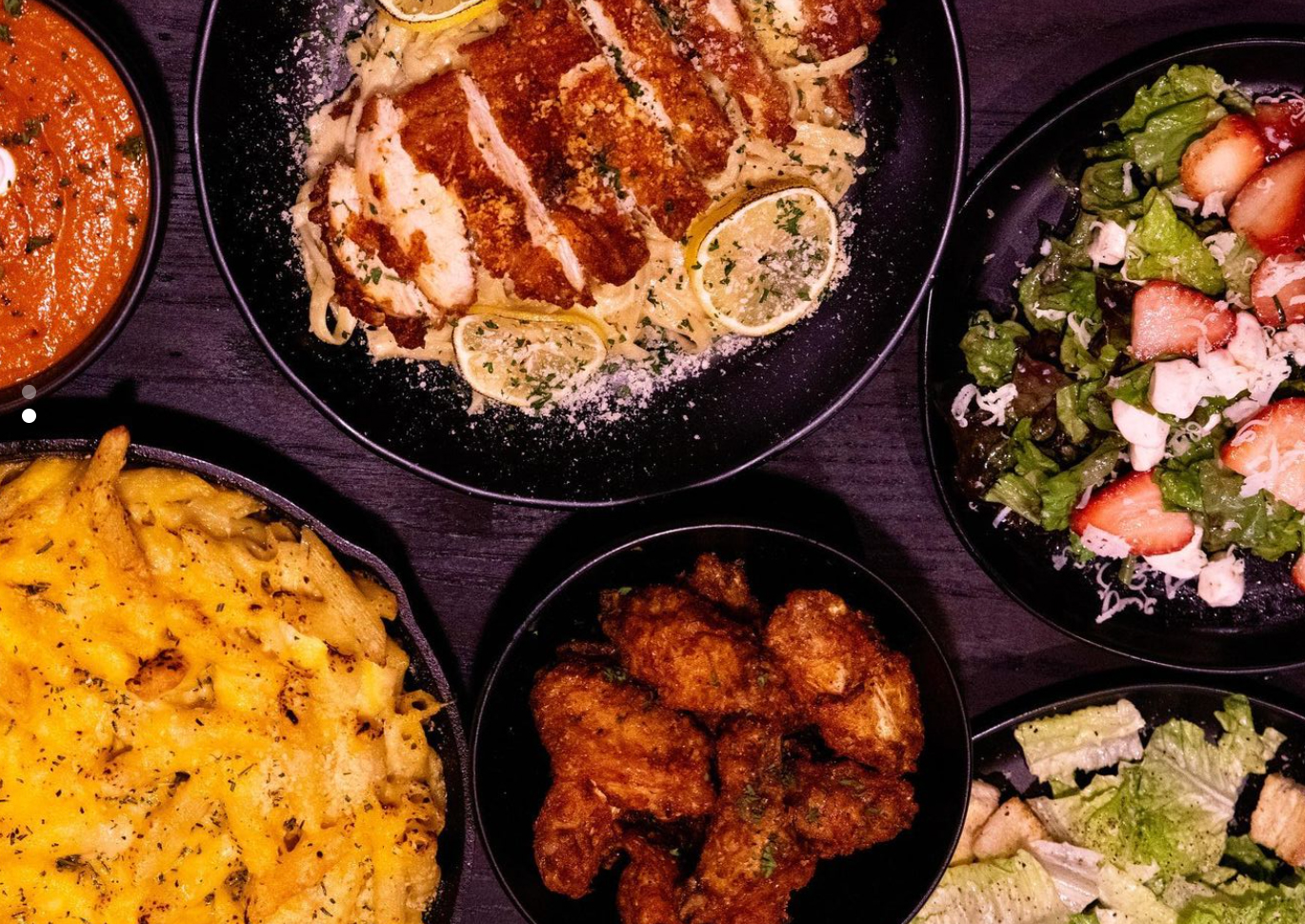 A preview of some Mama Kin menu items via Instagram.
The cafe had briefly offered a takeout and delivery menu in spring 2020, when it closed operations due to COVID-19 measures, but gave that up after just six weeks on the grounds that sales couldn't justify the effort.
A press release about Mama Kin's opening promised that "the legacy of its predecessors ensures excellent casual food, top-grade cocktails, and frequent, eclectic performances." When the news broke about the change in venue, Saman told San Jose Inside that the new space would still host jazz but would also expand into other musical genres.
"We'll keep the same vibe and hope to get back the regulars. We'll also open it up and make it a little livelier," Saman told the outlet.
Saman has worked in the live music scene for 28 years, also managing San Jose venues like Rock Bar, The Ritz, and Continental, as Hoodline previously reported.