A new coffeeshop with a different approach to service and a well-known local name will soon open inside a flashy high-rise project in downtown Oakland. The Caffe by Mr. Espresso is setting up shop inside a 1,200 square foot space at 1120 Broadway, on the ground floor of The Key at 12th, a project that is revamping a historic building from 1911 into a huge modern office facility with more than 10,000 square feet of ground-floor retail space.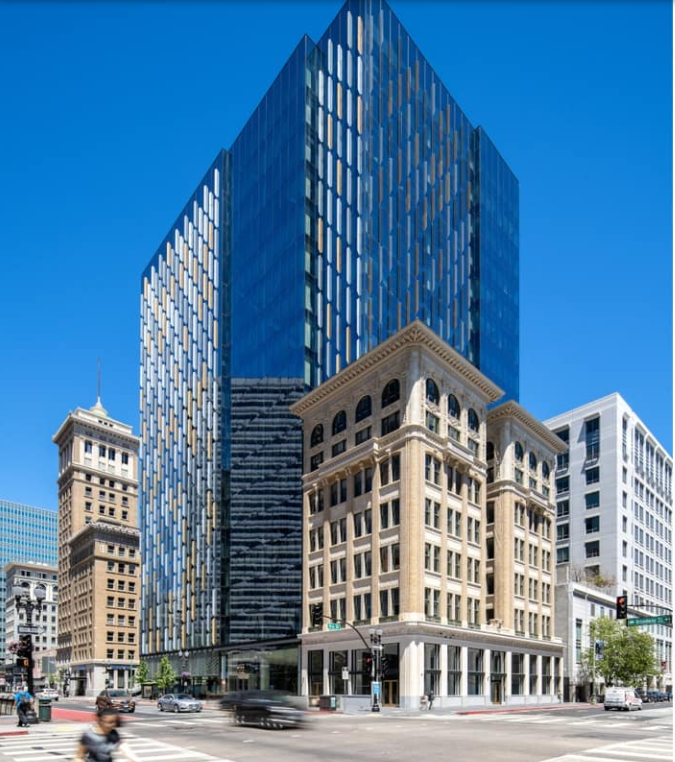 Photo Credit: The Key at 12th
The Caffe by Mr. Espresso won't be your typical Bay Area coffee bar with long lines. Instead, ordering your favorite Italian-style coffee drink will be more like ordering your favorite cocktail at a bar. "Rather than queuing up behind someone and waiting to give your order to the cashier, one simply finds an open spot at the bar. This is much more like ordering drinks at a bar. The server comes to you," the shop's architect Hulett Jones told Nosh.
Don't expect to see many tables and chairs. There won't be many places to sit other than the large wooden bar-style counter where workers will serve the drinks. Mr. Espresso owner Luigi Di Ruocco told Nosh that the design is "influenced by the standing bar of Italian coffee culture." Because of the bustling nature of Broadway, Di Ruocco believes the shop's layout will be effective because he believes most of the shop's customers will be on the move. The shop is just steps from the entrance to BART's 12th Street Station. "We know the industry well and have a unique vision and approach to specialty coffee," he says.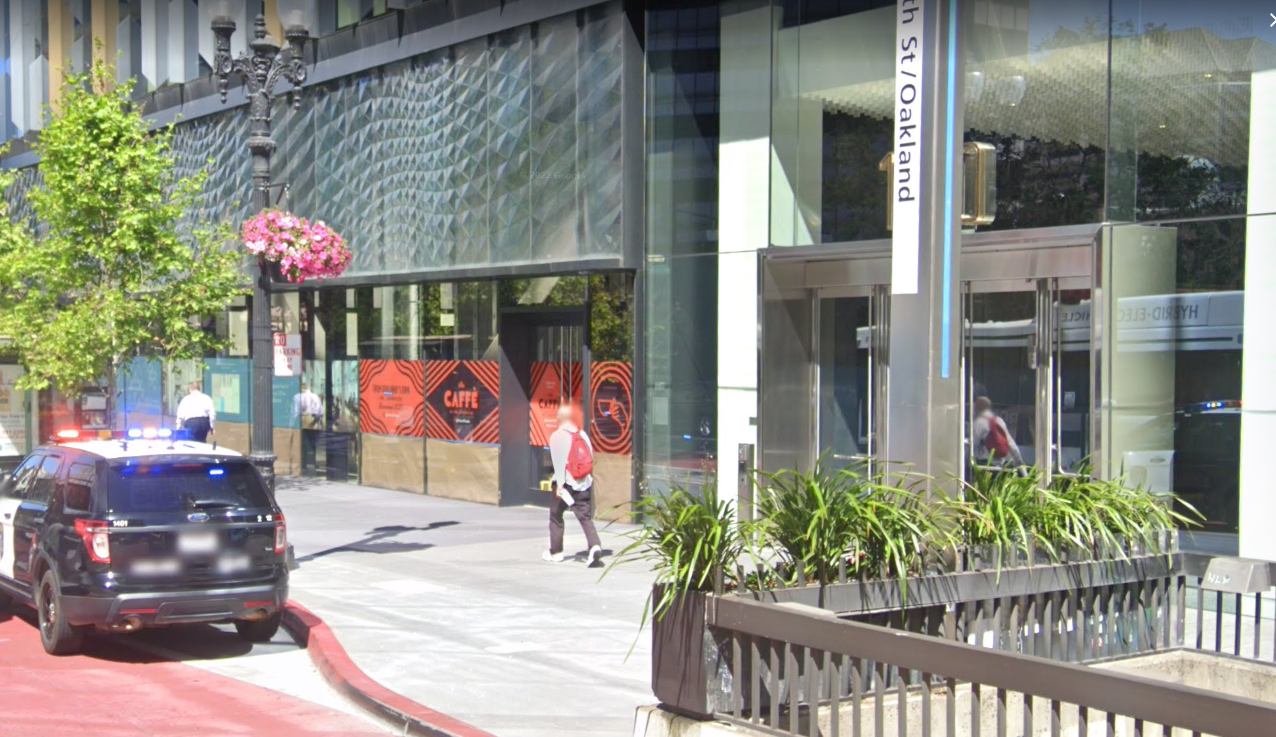 Exterior of The Caffe by Mr. Espresso. Photo Credit: Google Maps
Along with the Mr. Espresso name, Di Ruocco is the owner of Coffee Bar which has a few sleek locations in San Francisco. The location that is about to open in Oakland will be the first one branded with the Mr. Espresso name. Mr. Espresso was started in 1978 in Alameda by Di Ruocco's father. It started out selling espresso machines and other specialty coffee contraptions before moving on to become a full-scale coffee bean roastery. Mr. Espresso coffee beans have been wildly popular since their inception and are still sold in stores all over the Bay Area.
As for the menu at The Caffe by Mr. Espresso, Di Ruocco tells Nosh that customers can expect "traditional espresso drinks with some fun and delicious specialty drinks, as well as unique takes on coffee that customers may not have experienced before." There will also be an assortment of cafe-style breakfast and lunch items that will be served to-go. The shop is expected to open sometime in September.