Happy revelers welcomed the return of the North Beach Festival this past weekend. After a two-year hiatus, San Francisco's oldest street fair marked its sixty-sixth year by adding new attractions, such as performances by acrobats from Dear San Francisco: A High-Flying Love Story at Club Fugazi, a professional chalk artist competition, and a pet adoption booth.
Under sunny skies, attendees browsed an array of offerings from makers and other vendors. They also enjoyed live music, poetry readings, and comedy at four different stages. And lined up for barbequed oysters, smoked turkey legs, and other tasty fare at food booths or snagged a table at one of many neighborhood restaurants to take in the festivities along with an alfresco meal. Party animals 21 and older imbibed at a beer garden on Columbus Avenue or while working up a sweat dancing to techno tunes at the DJ stage on Green Street. Around the corner on Vallejo, pups and their people gathered on the steps of the National Shrine of Saint Francis of Assisi for Sunday's popular Blessing of the Animals.
The North Beach Business Association hosted the free extravaganza. Proceeds from the event support local community organizations that provide services for those in need, such as free meals, after school activities, job training, and temporary housing.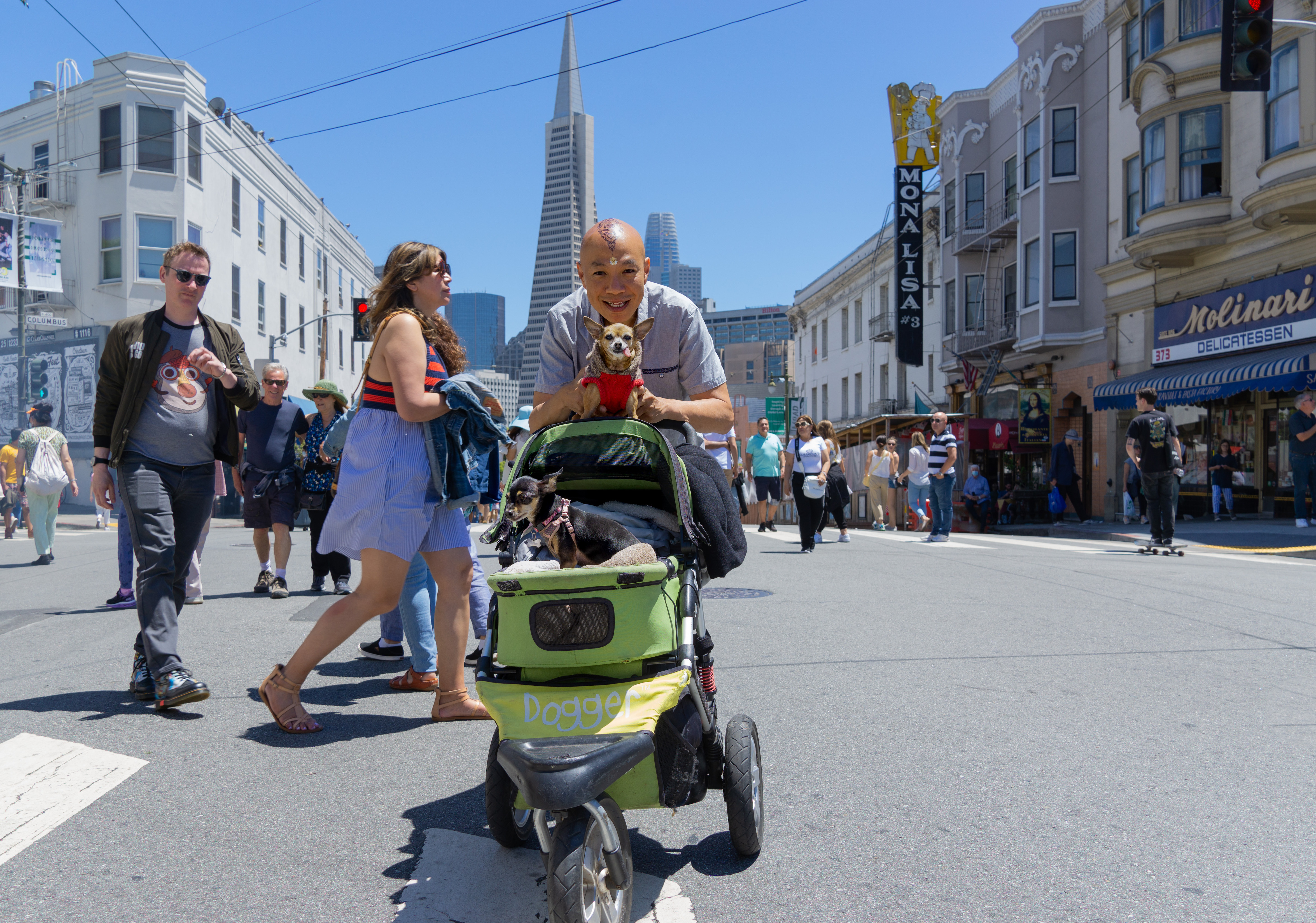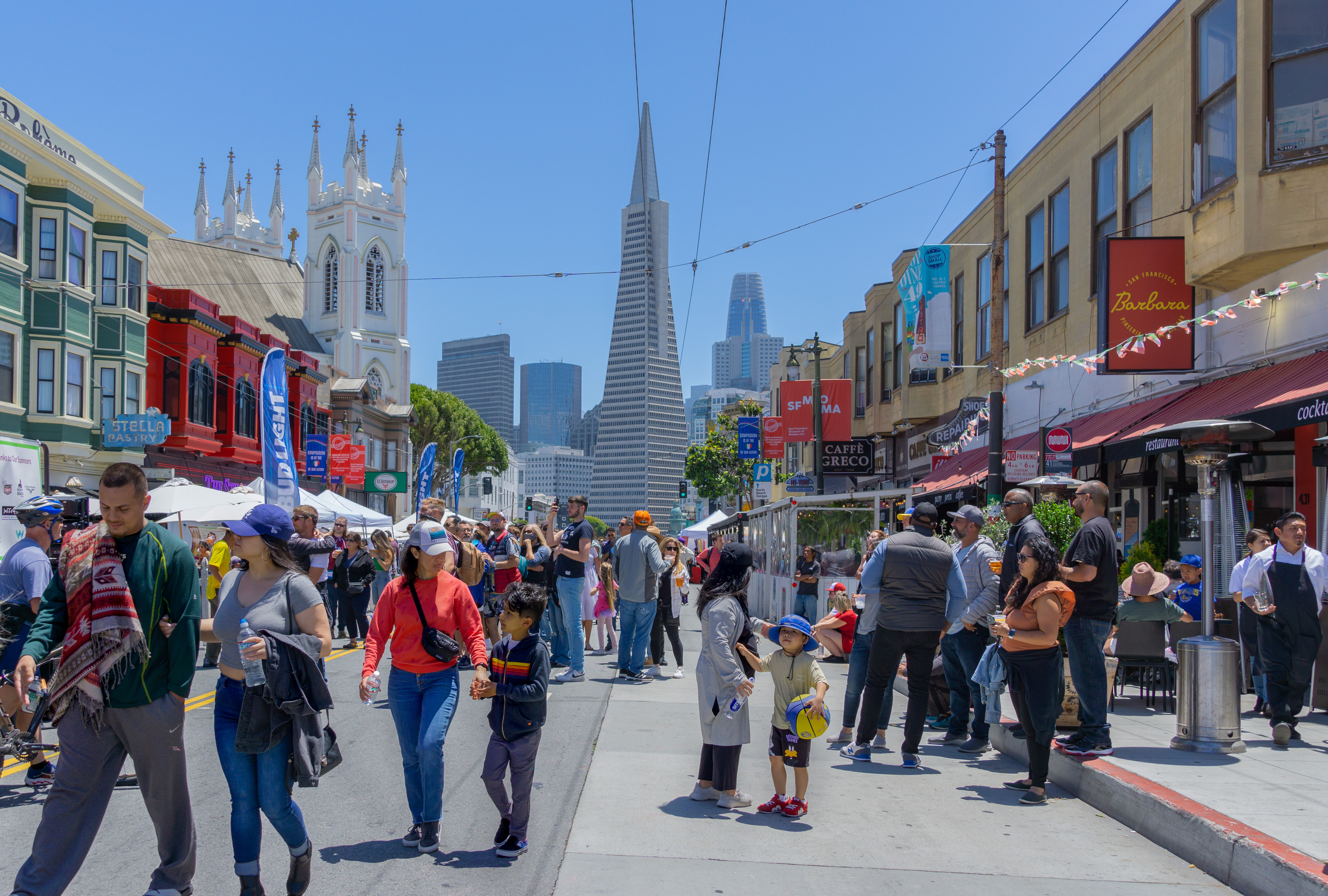 Pets and people checked out the action on a vehicle-free Columbus Avenue. | Photo by Dorothy O'Donnell/Hoodline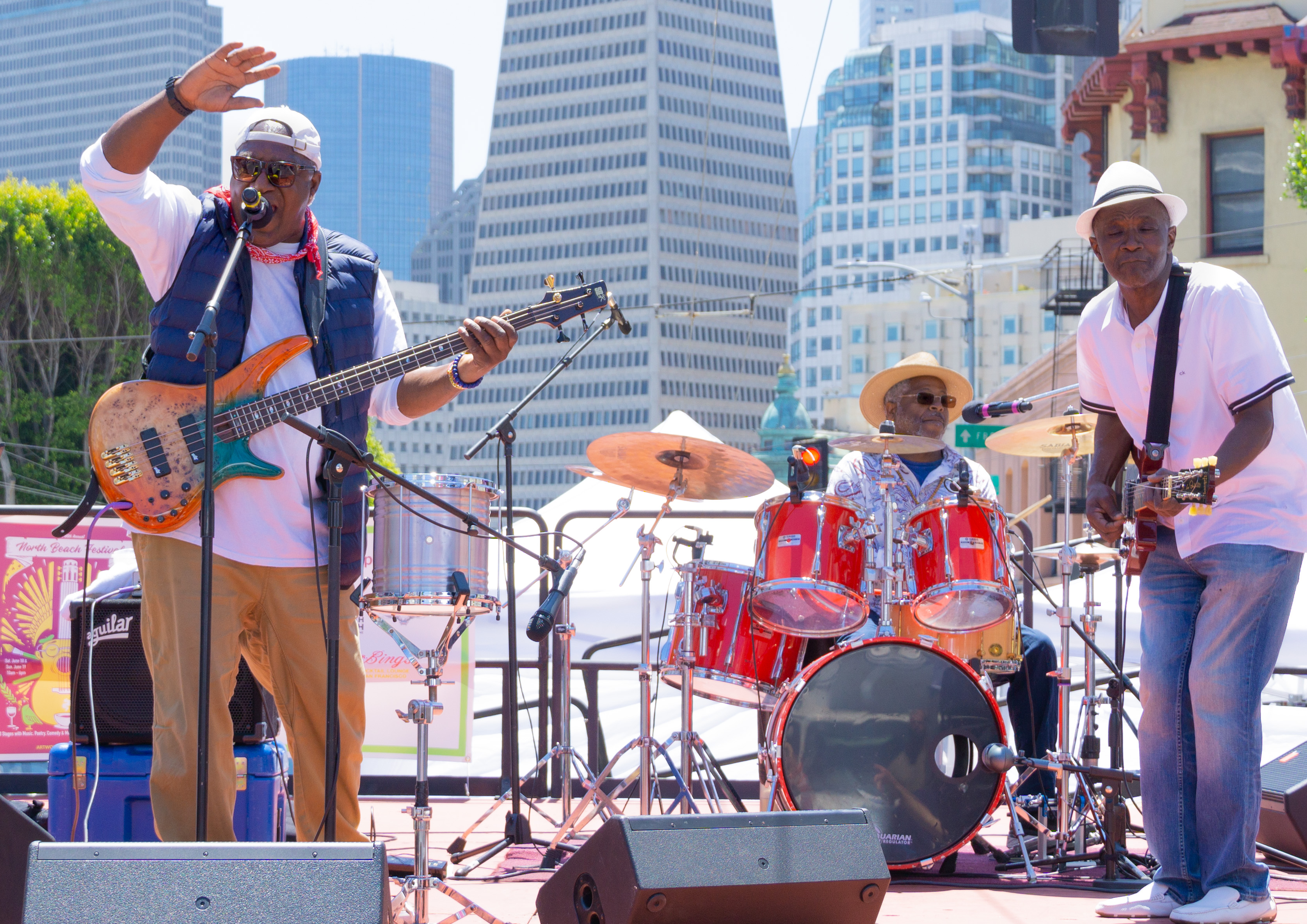 Chicken Bass & Waffles had attendees grooving to their funky Caribbean-flavored beat. | Photo by Dorothy O'Donnell/Hoodline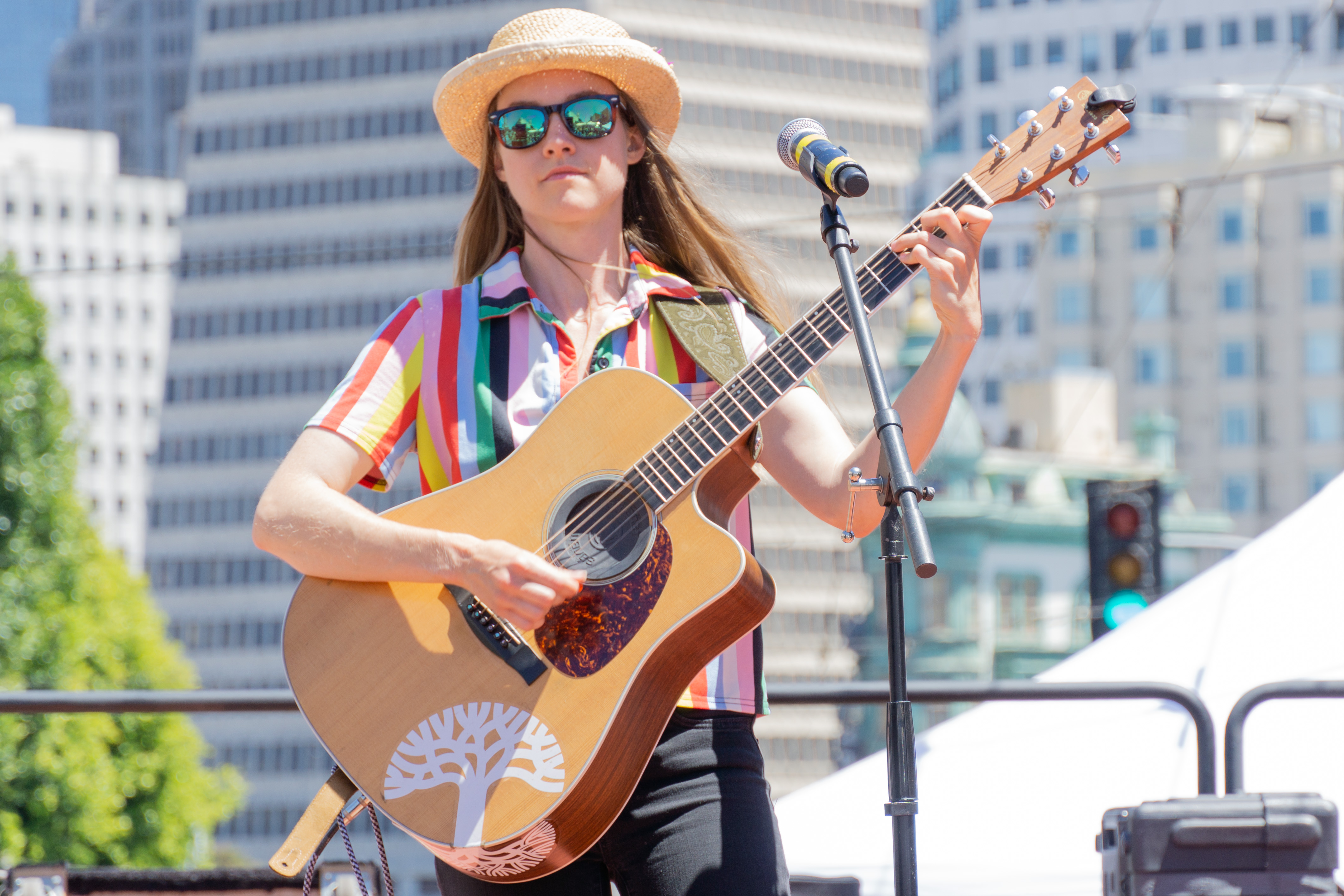 A member of bluegrass and rock band The Live Oaks, which played on both Saturday and Sunday. | Photo by Dorothy O'Donnell/Hoodline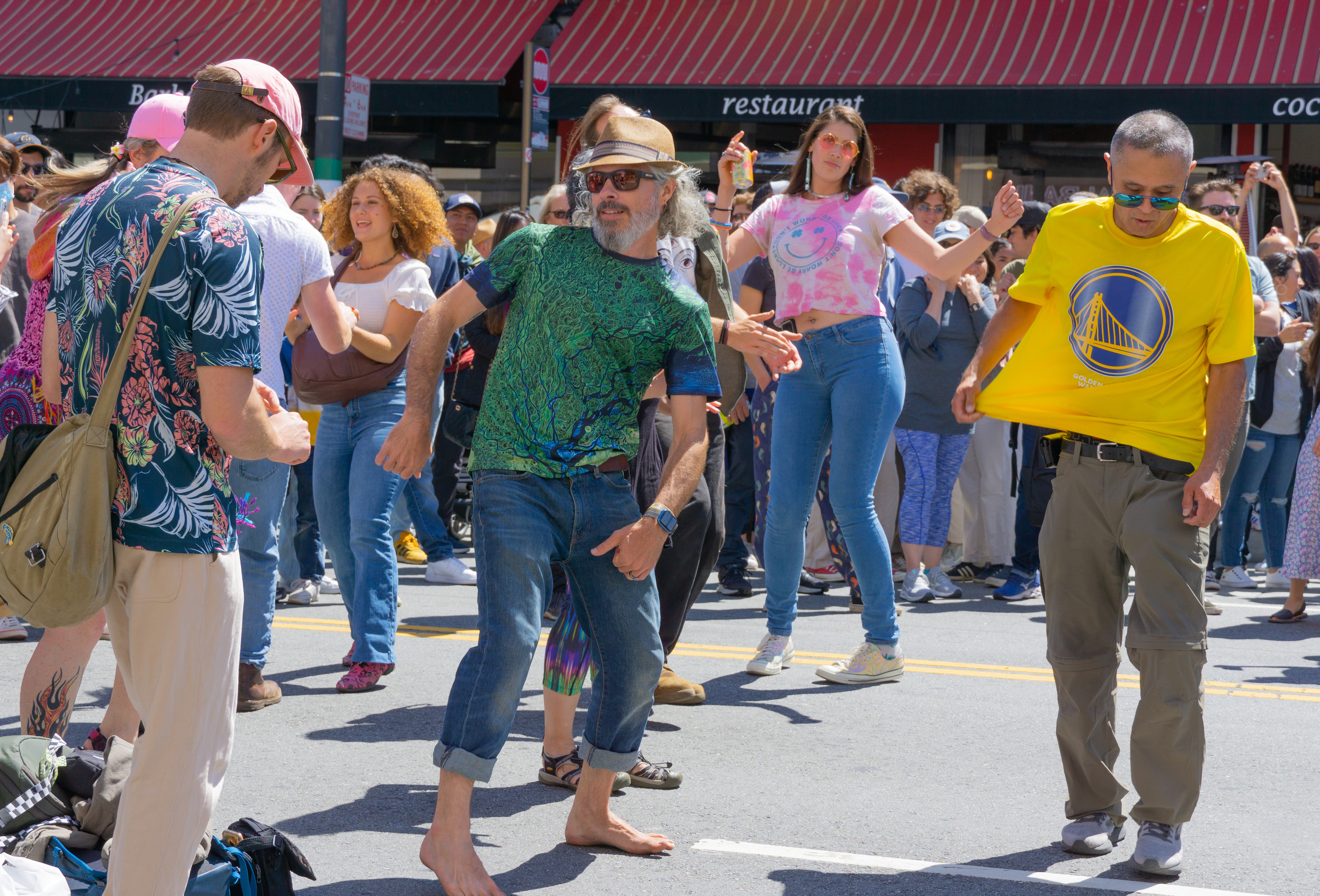 Attendees danced in the streets during a performance by The Live Oaks. | Photo by Dorothy O'Donnell/Hoodline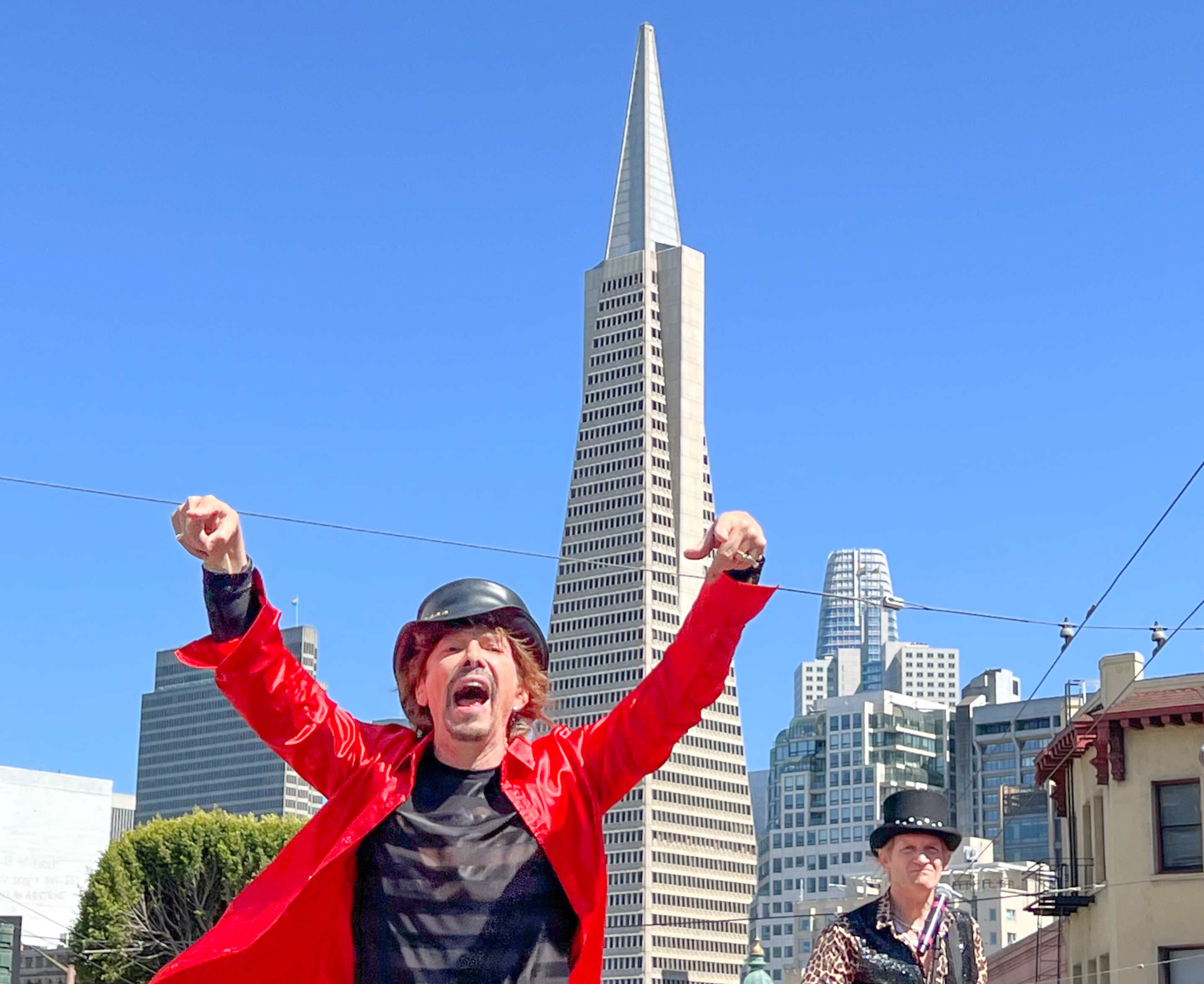 Rudy Colombini and The Unauthorized Rolling Stones rocked the Broadway Stage on Saturday afternoon. | Photo by Dorothy O'Donnell/Hoodline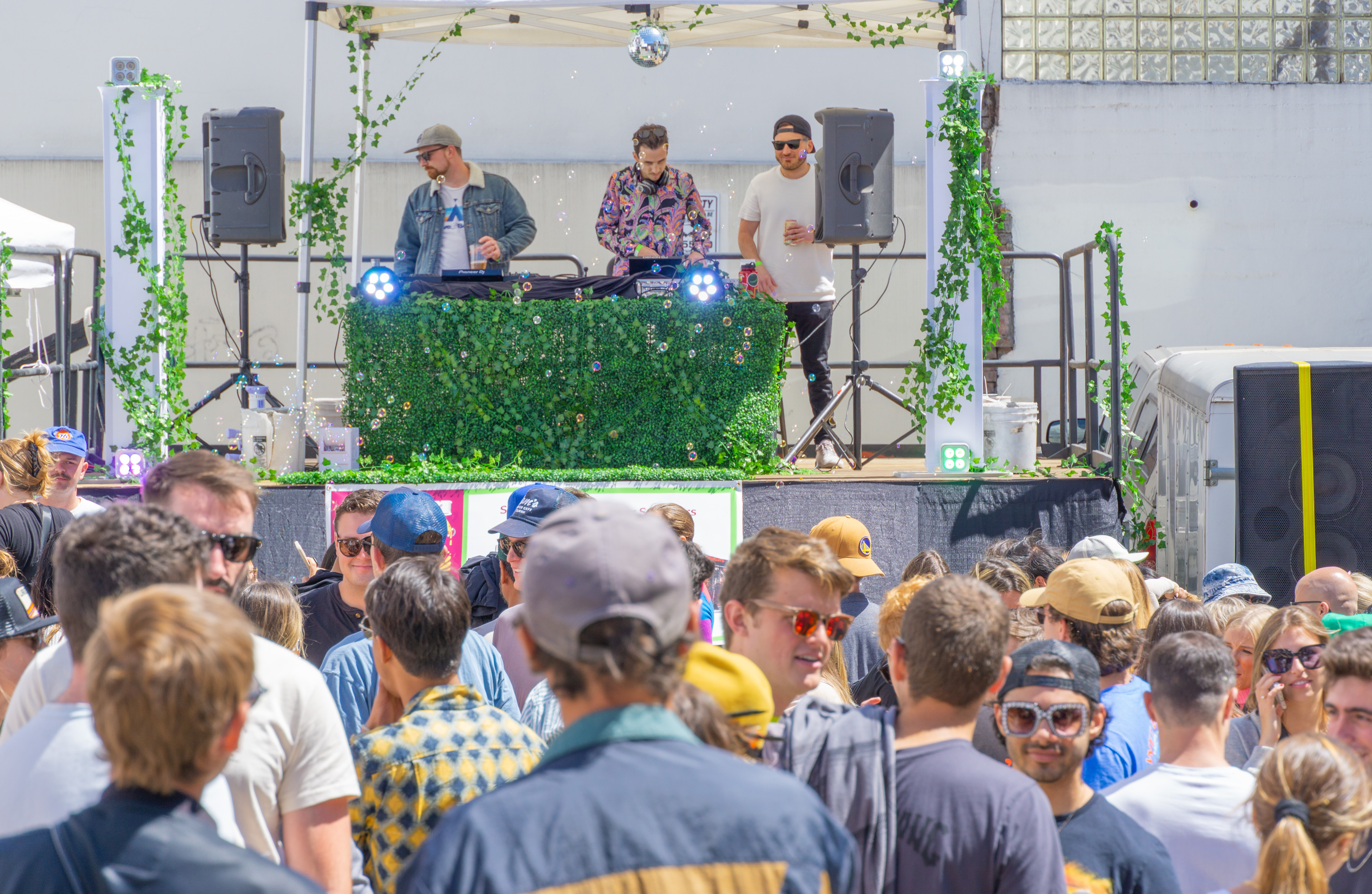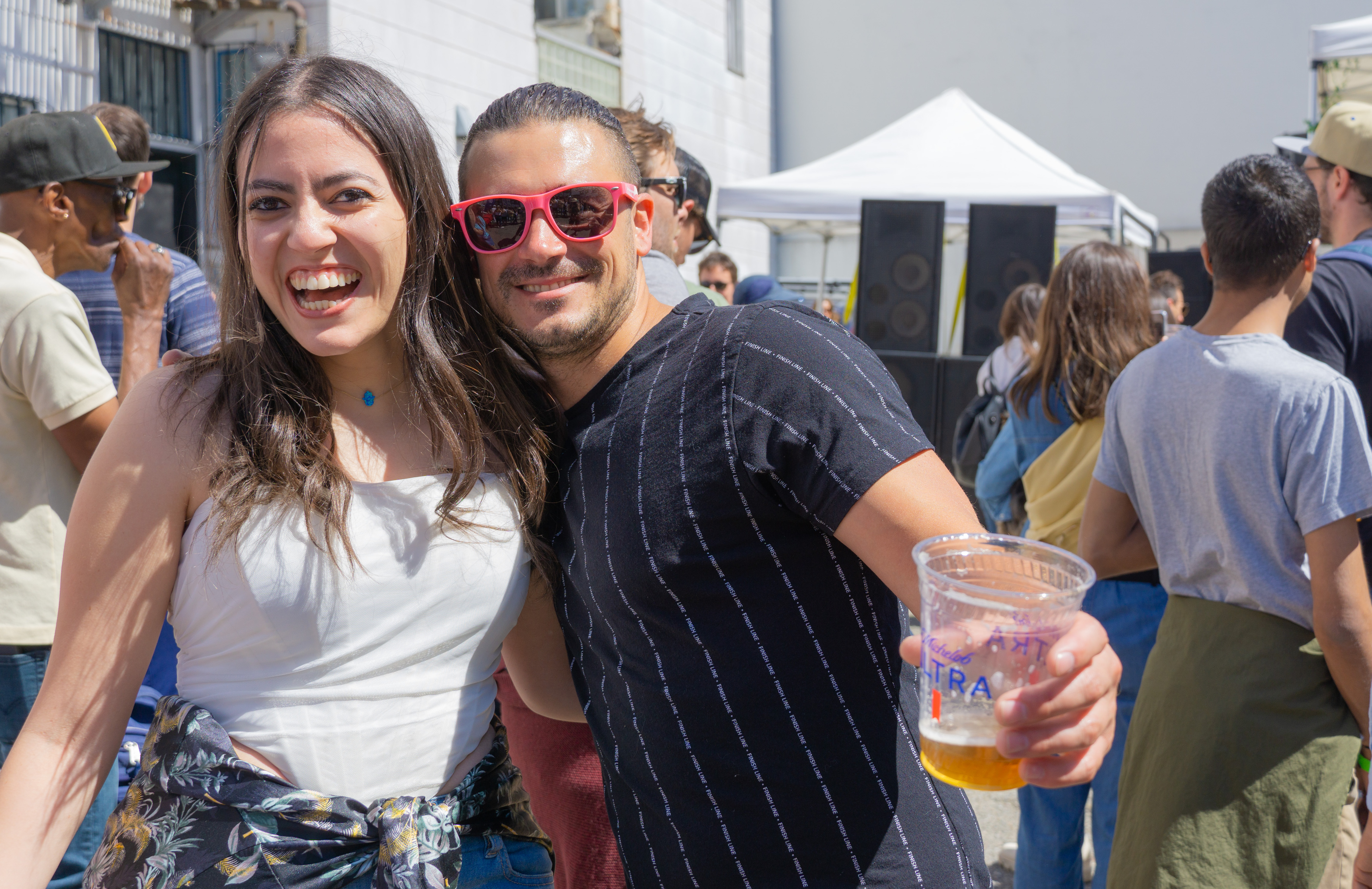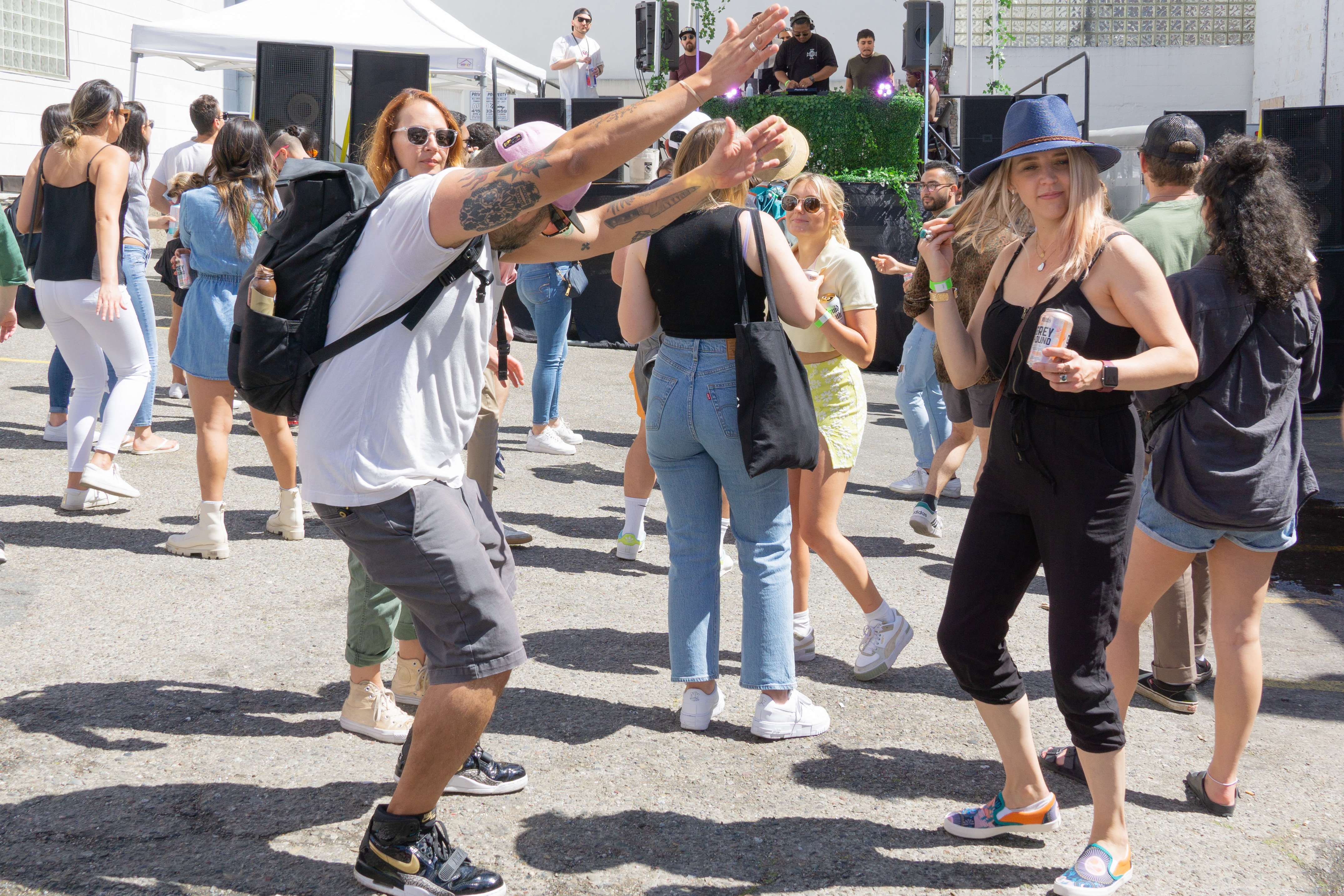 DJ's pumped up the energy on Green Street throughout the weekend. | Photo by Dorothy O'Donnell/Hoodline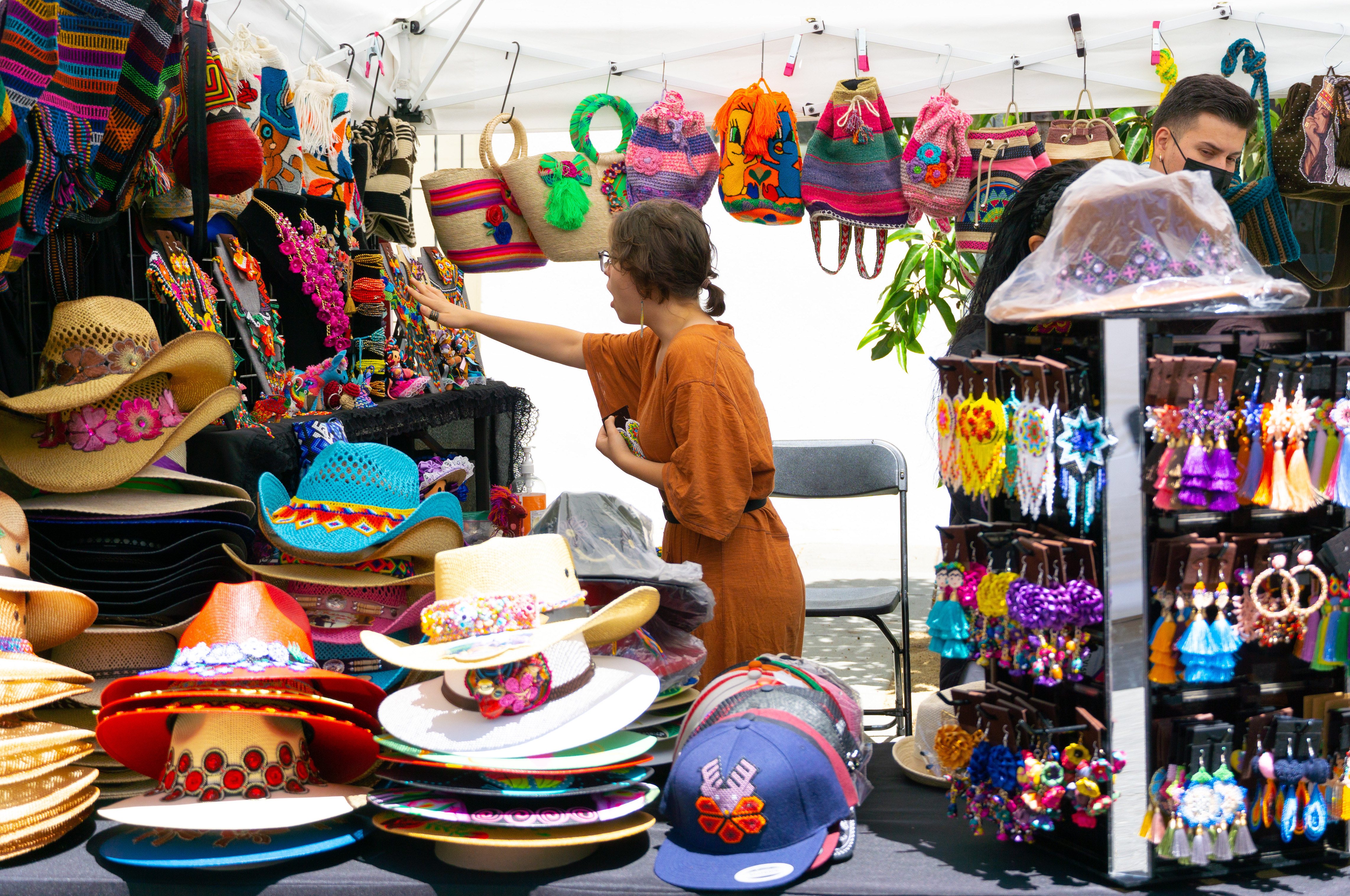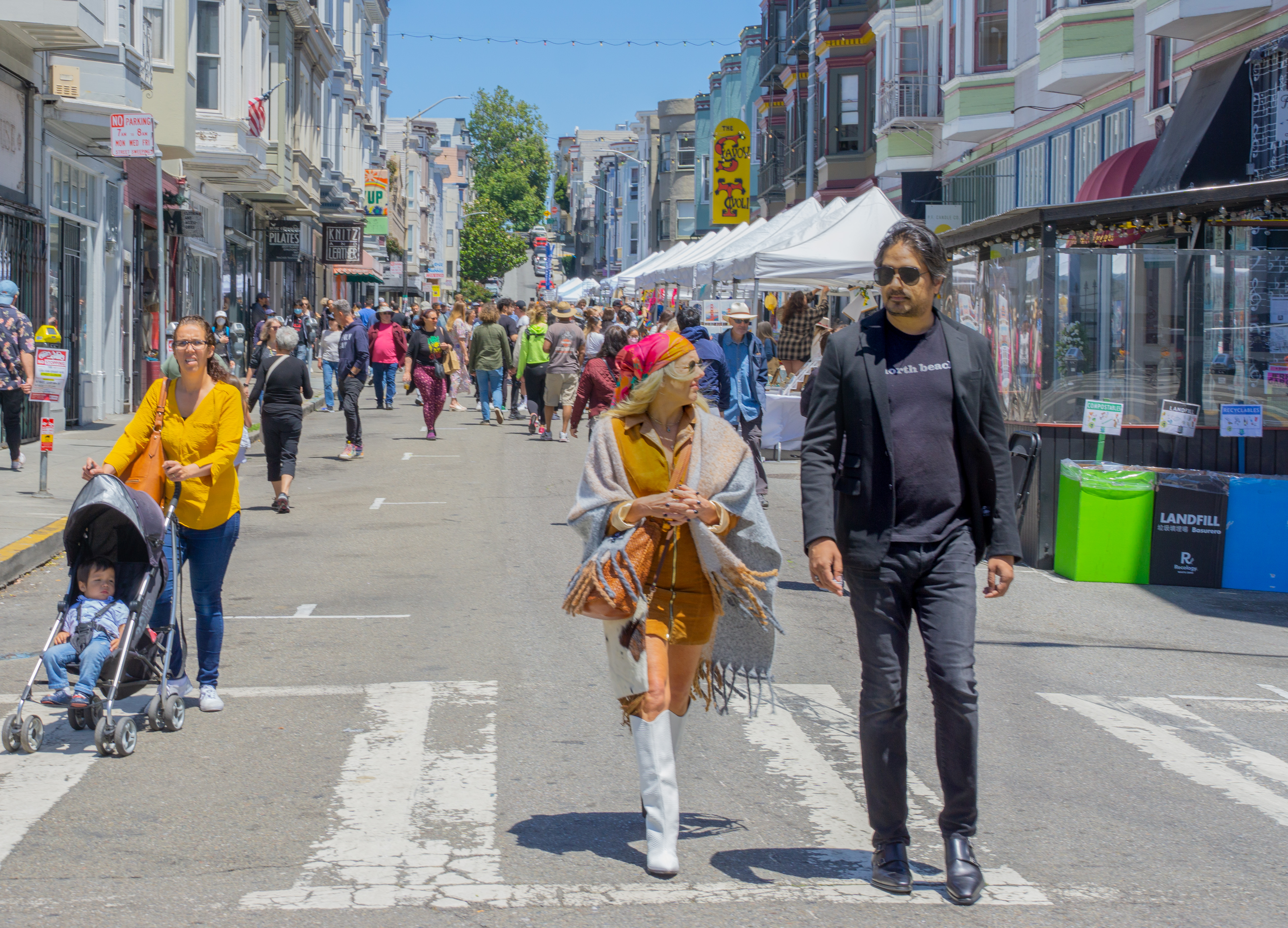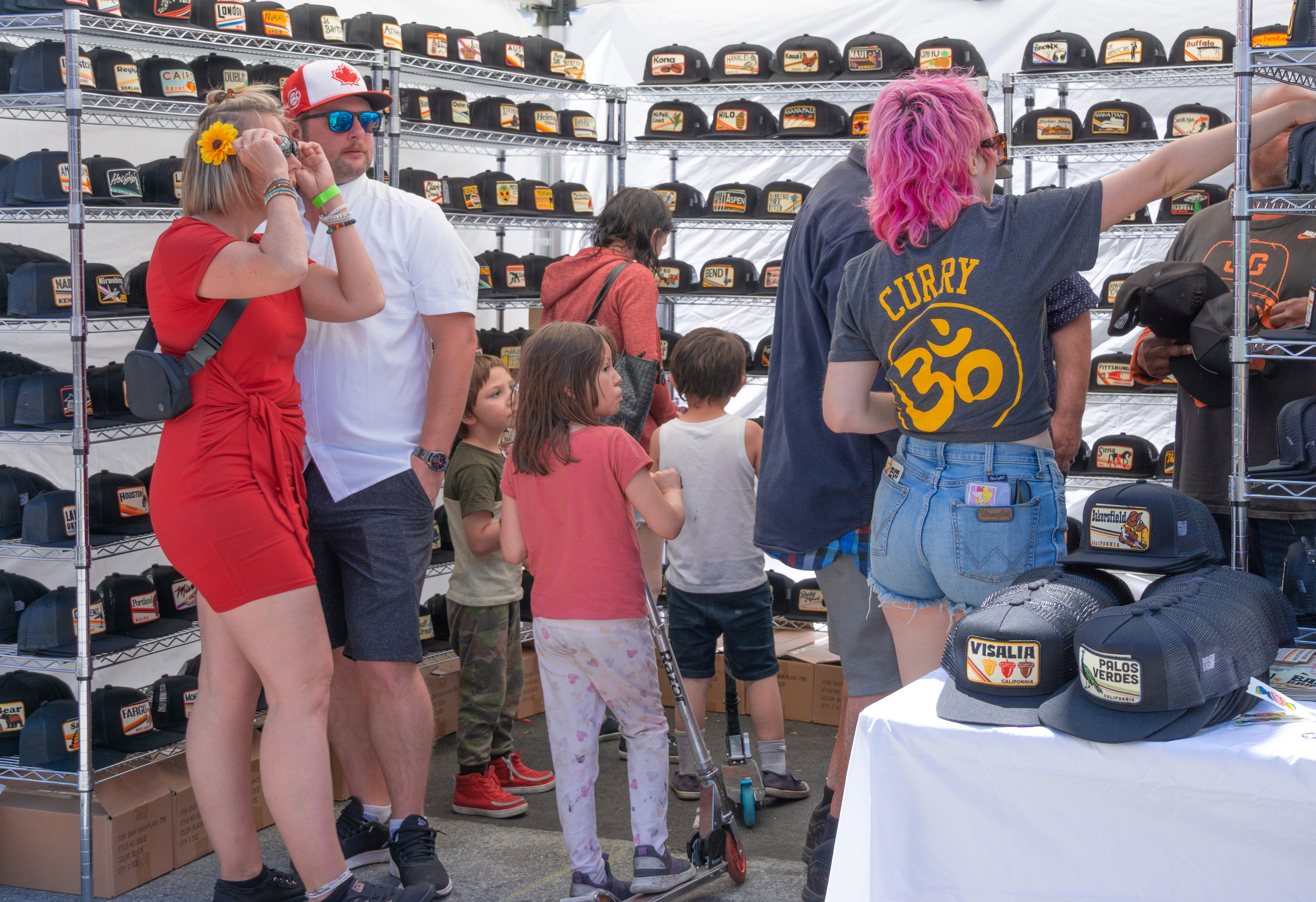 Dozens of vendors tempted shoppers with a variety of goods. | Photo by Dorothy O'Donnell/Hoodline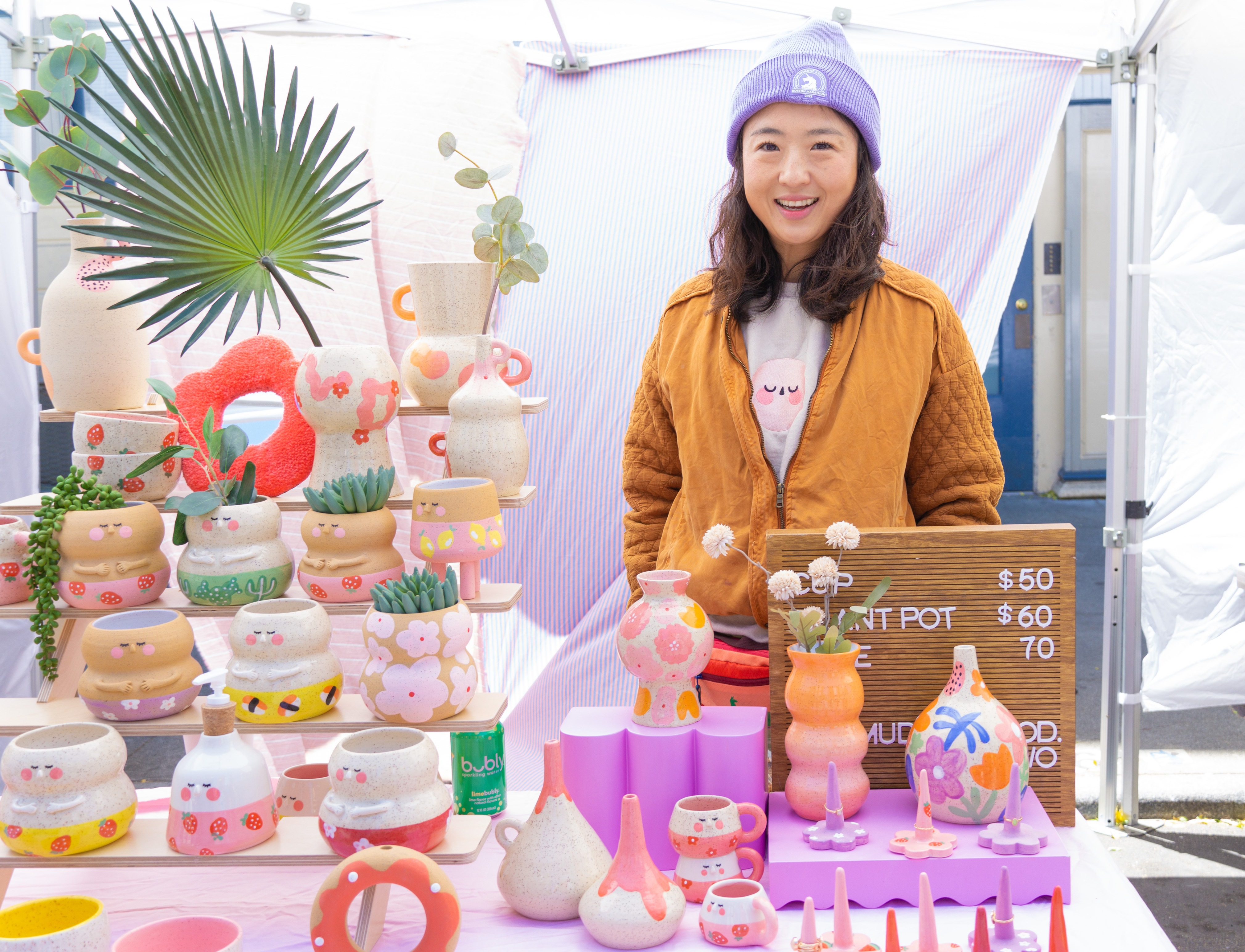 Hanna Jung of Muddy Mood studio. | Photo by Dorothy O'Donnell/Hoodline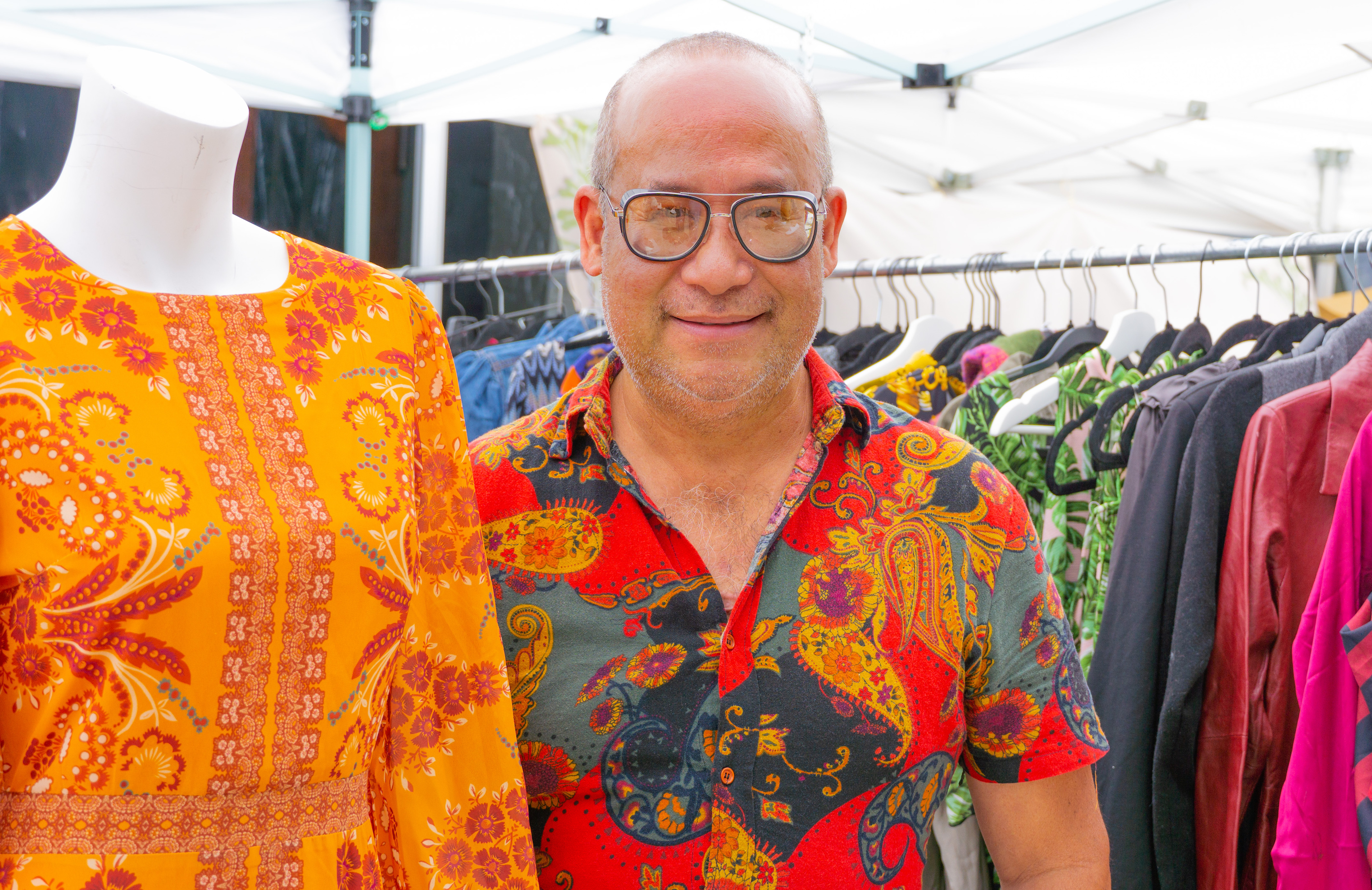 Ed Concepcion with his colorful resort wear. | Photo by Dorothy O'Donnell/Hoodline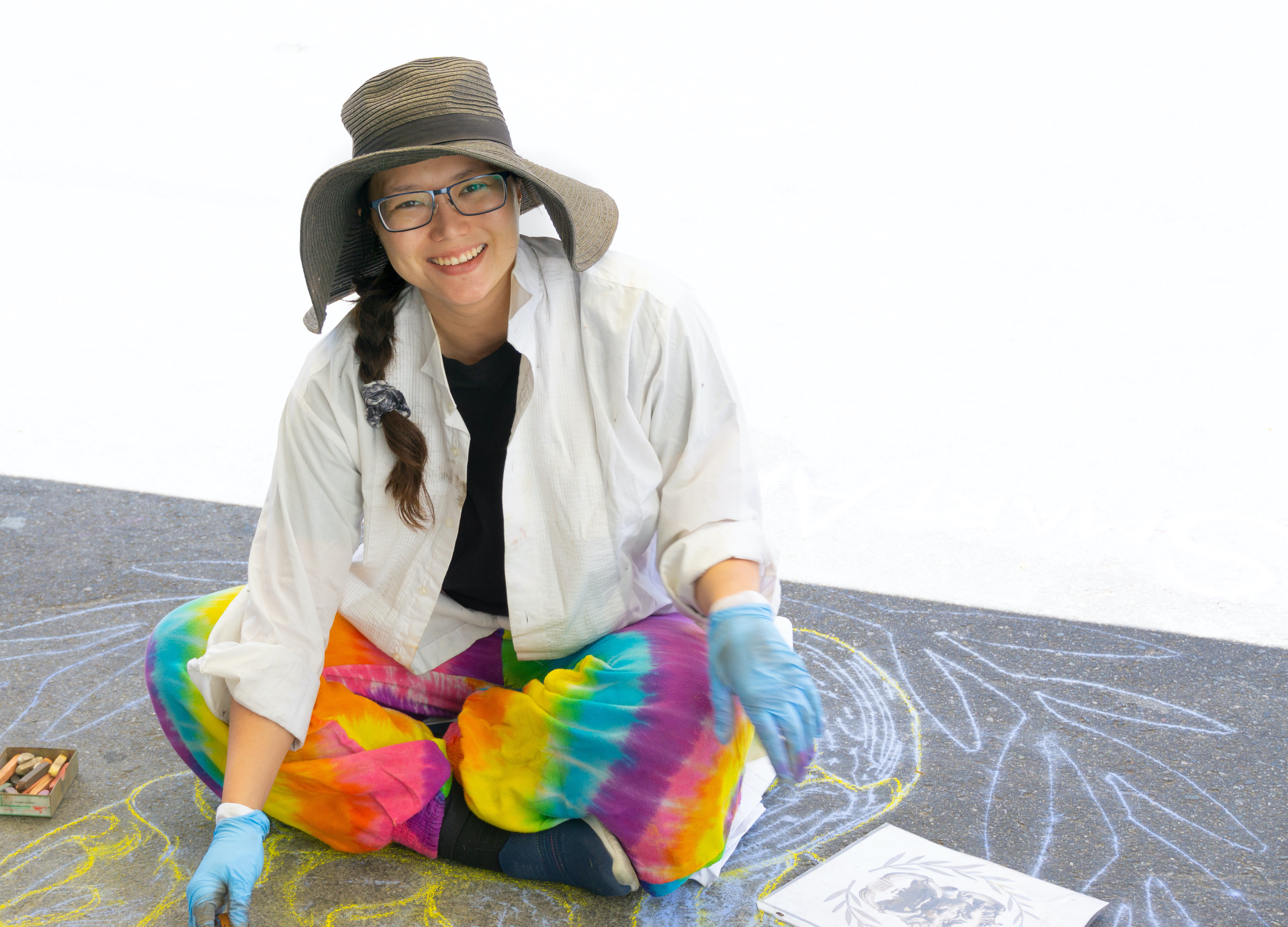 Sindy Smart, a participant in Saturday's professional chalk art competition. | Photo by Dorothy O'Donnell/Hoodline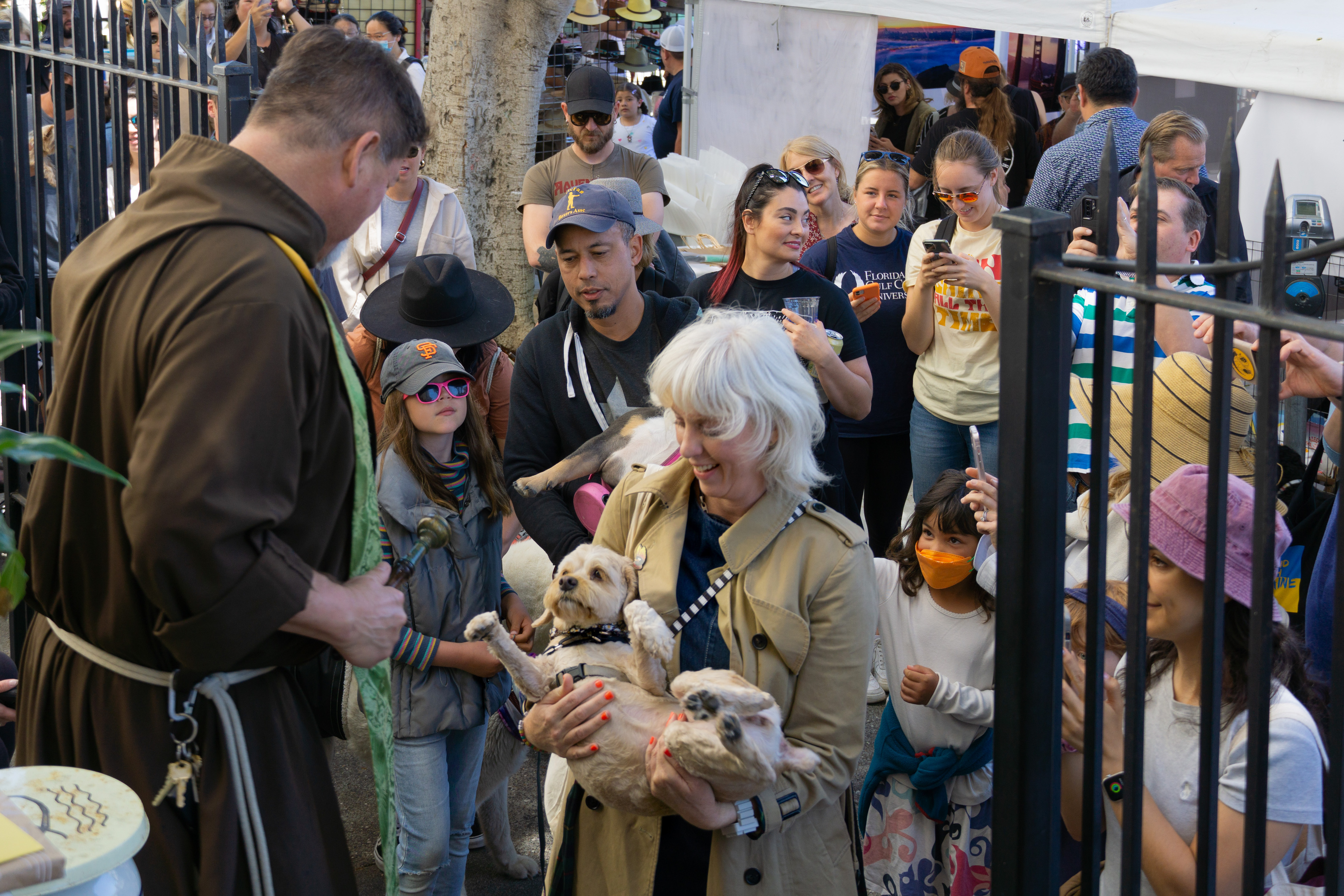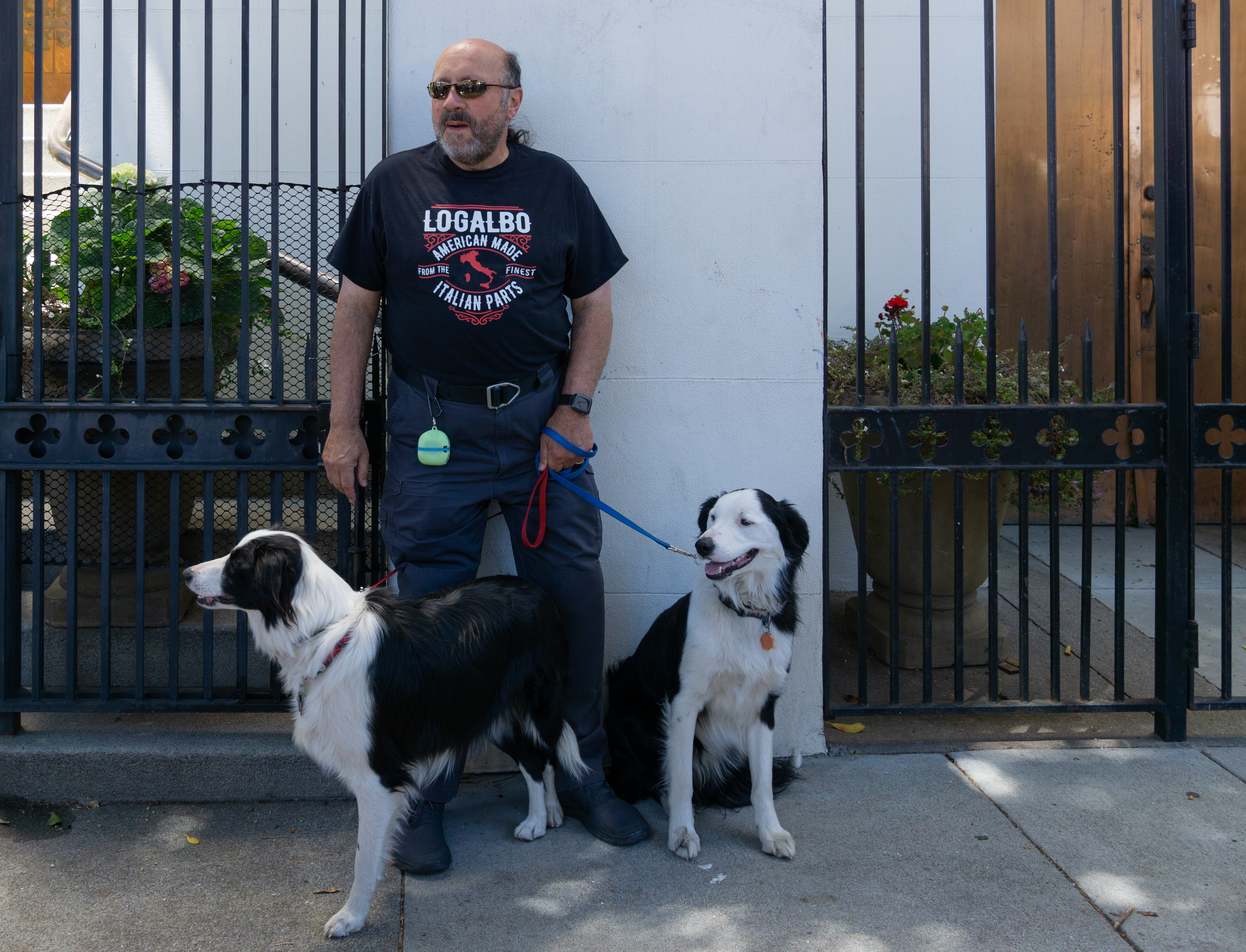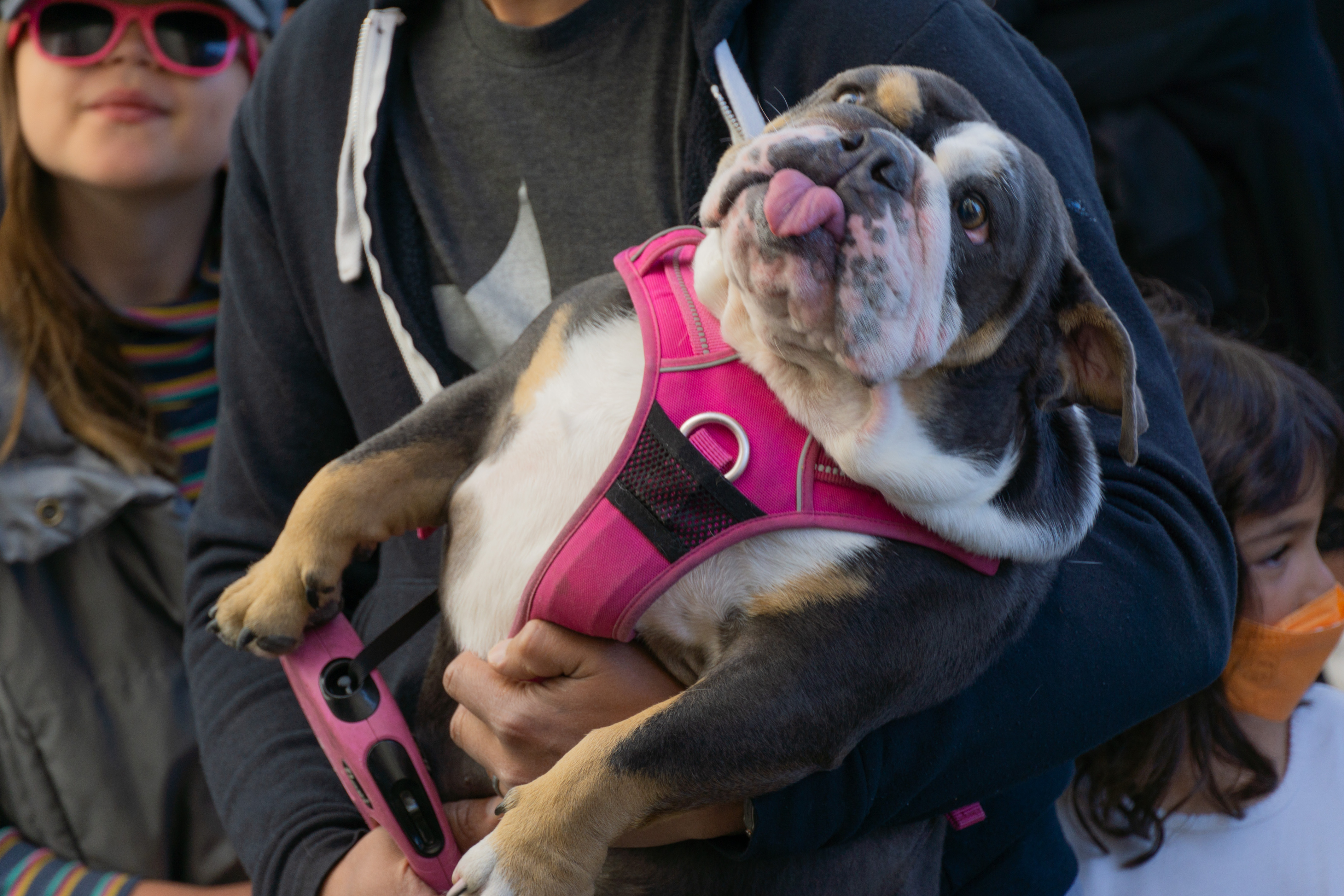 Sunday's Blessing of the Animals drew plenty of pups and their peeps. | Photo by Dorothy O'Donnell/Hoodline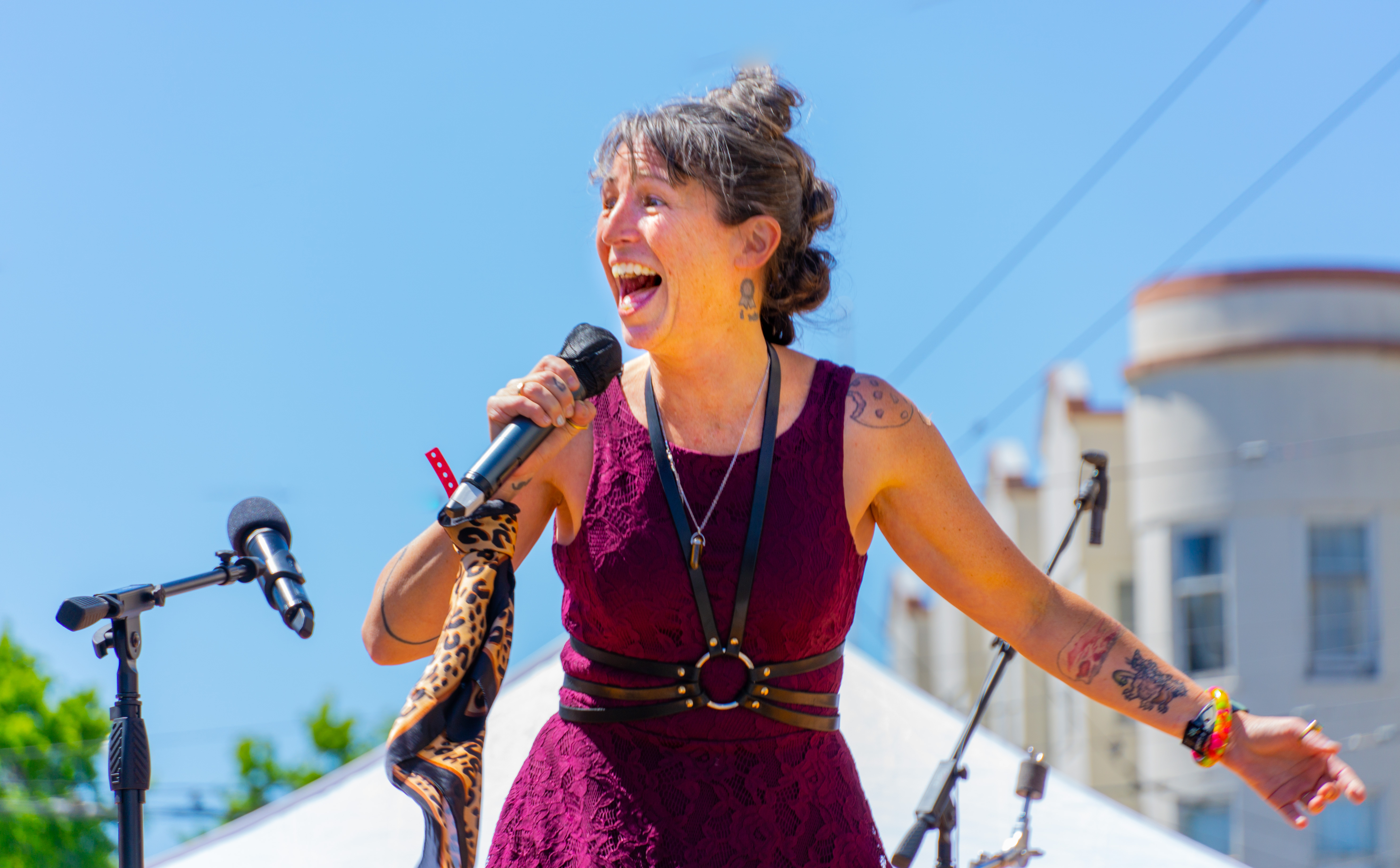 Pam Benjamin was among the comedians that entertained the crowd on the stage at Green and Columbus. | Photo by Dorothy O'Donnell/Hoodline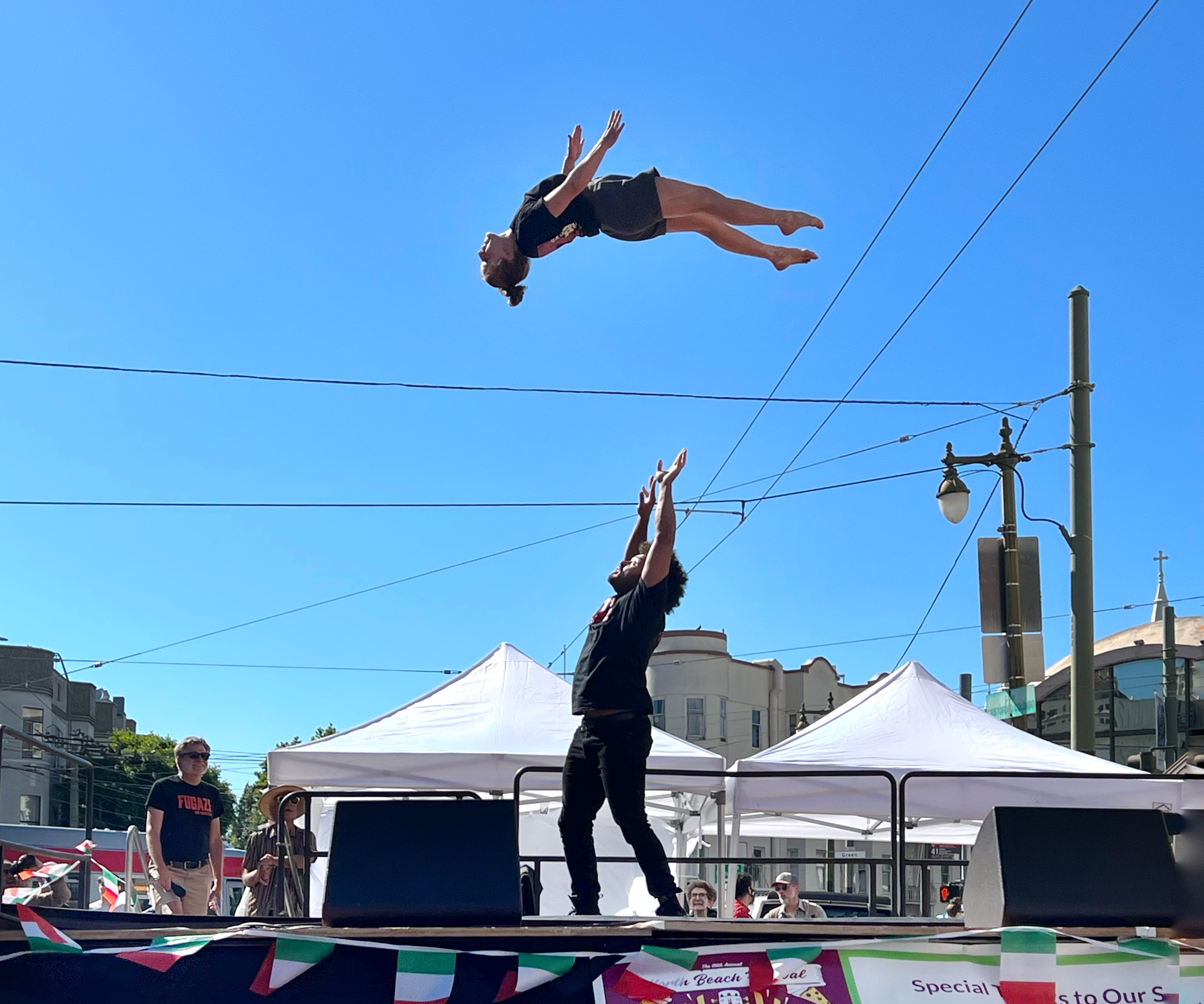 The acrobats of 'Dear San Francisco' at Club Fugazi wowed attendees with their daring antics. | Photo by Dorothy O'Donnell/Hoodline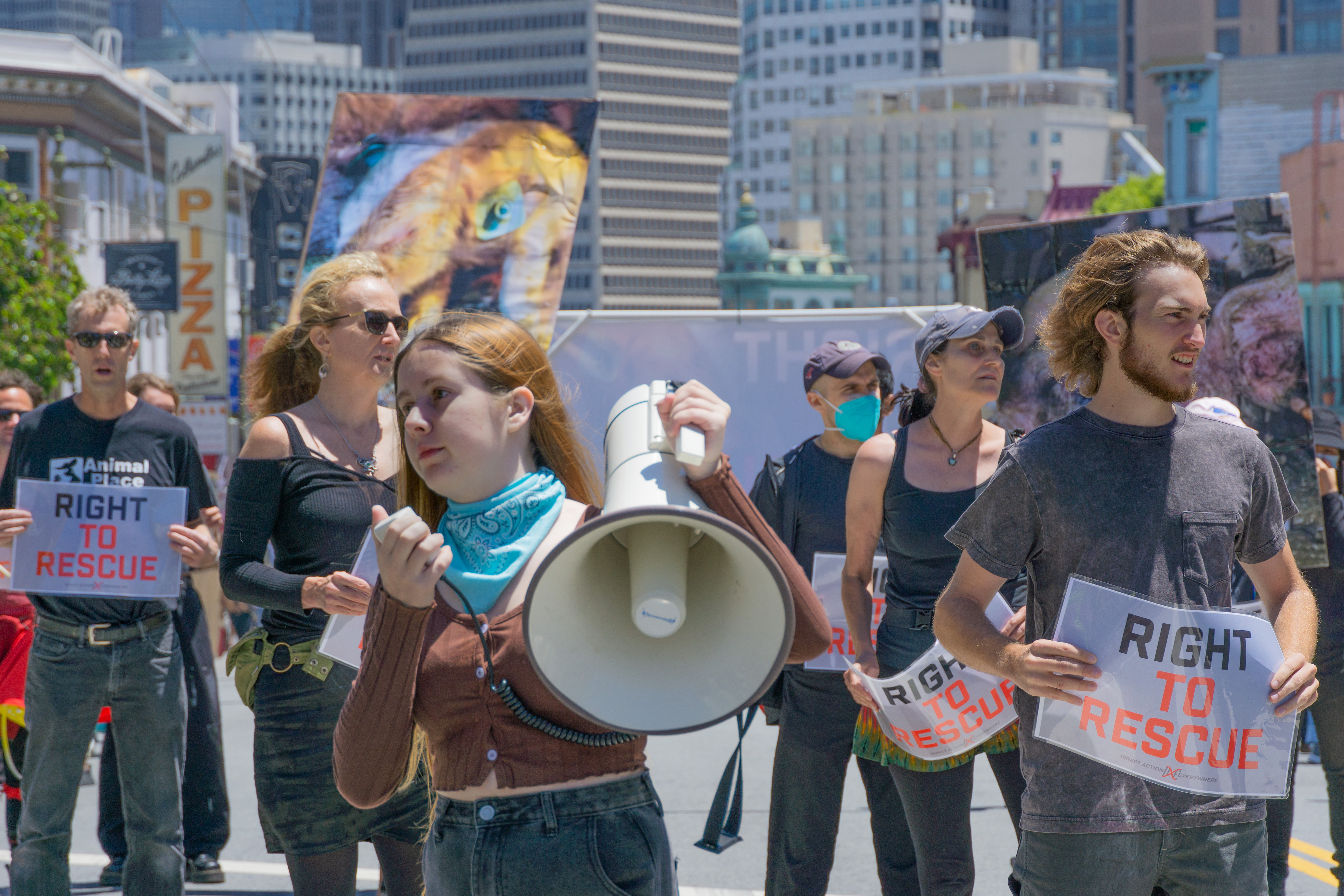 Activists from Right to Rescue showed up at the festival to speak out against animal cruelty. | Photo by Dorothy O'Donnell/Hoodline