A restaurant chain gaining rapid popularity thanks to its crispy chicken fingers is about to open its first location in the Bay Area. Raising Cane's will open on July 14th at 8430 Edgewater Drive in Oakland, just a couple of miles from Oakland International Airport. "We're beyond thrilled to bring Raising Cane's to The Town and can't wait to share our ONE LOVE with local Oakland 'Caniacs,'" Chris Esteban with Raising Cane's said in a statement to NBC Bay Area last month.
The restaurant's menu is small and is centered around chicken fingers that are made using hand-battered, premium chicken tenderloins that are meant for dipping in their zesty Cane's sauce. They also serve cooked-to-order Texas toast, crinkle-cut fries, and coleslaw which is made fresh daily.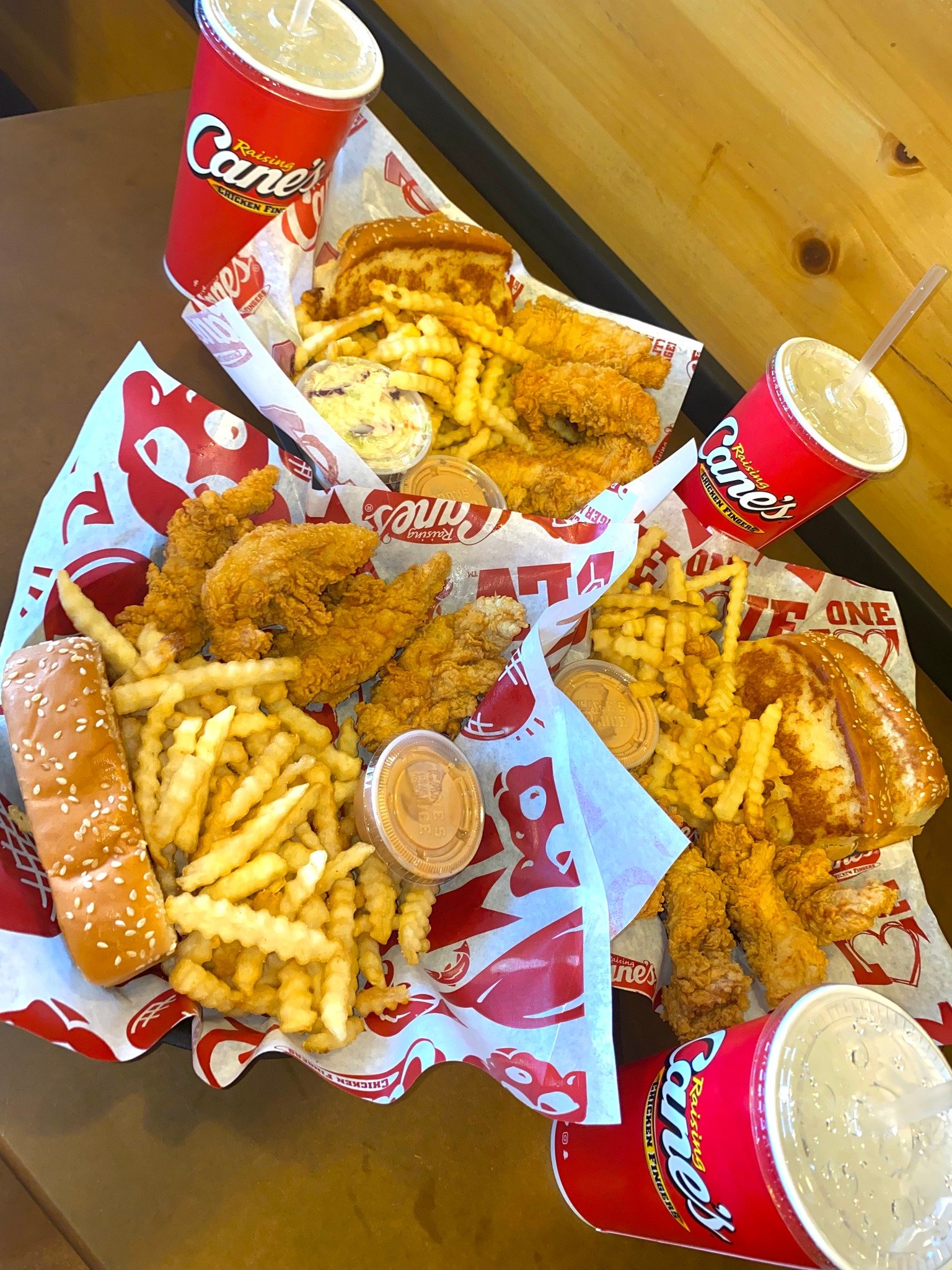 Photo Credit: Raising Cane's
As part of the grand opening celebration on July 14th, Bay Area News Group reports, "the restaurant will hold a drawing to award 20 customers ages 13 and older free Raising Cane's for a year. Raising Cane's will accept entries between 6:30 and 7:30 a.m. and will announce the winners at 8 a.m." Also during the grand opening in Oakland, the first 100 dine-in customers to order a combo meal will get a Raising Cane's T-shirt and a gift card for a free combo meal that they can use another time. Locations, which feature late-night dine-in or drive-thru options, are open Sunday to Wednesday from 9 a.m. to 2 a.m. and Thursday to Saturday until 3:30 a.m.
Raising Cane's will open two other Bay Area locations this year, after the one in Oakland. One will be in Berkeley, and the other in Hayward. "Cane's is launching a wave of expansion in the Bay Area this next year and Oakland is the first scheduled, so there's a lot of excitement around our grand opening," the company said in last month's statement. The opening dates for the other two locations have not been released.