One of the first Northern California locations of a popular seafood restaurant chain has shut down abruptly, leaving customers shocked and saddened. Fish Market at 3775 El Camino Real in Santa Clara has served its final meals. The president of the chain, Dwight Colton, acknowledged the sudden nature of the closure in an announcement on the restaurant's website. "With the uncertainty of the economic times and the current labor shortage, our ownership has decided that we will permanently close our Santa Clara location. We realize that this is an unexpected development, and I can assure you that we have explored every option to avoid making this decision," the statement reads.
Fish Market's Santa Clara restaurant opened in 1979. Longtime customers sounded off with disappointment on the location's Facebook page. "My heart is saddened to hear this. The Fish Market has been in my family since the late 70s when my mother took me there for the first time when I was in my early 20s. Since the '80s, my children grew up knowing the host and hostess, and the fish bar was their favorite place to sit and talk. There we celebrated birthdays, anniversaries, or came in after church with mom and pop," one Facebook follower said.
A Fish Market location in San Jose that opened on Blossom Hill Road in 1997 closed during the pandemic, leaving two Bay Area locations in Palo Alto and San Mateo. They opened in 1976 and 1982, respectively. There are also two Southern California locations in San Deigo and Del Mar. The Mercury News reports that "at one point, the California-based chain had as many as nine locations."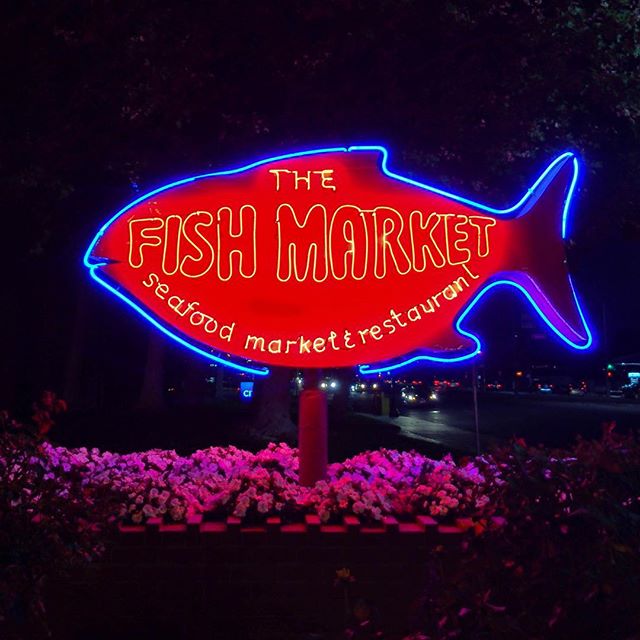 Photo Credit: @thefishmarketsantaclara/Facebook

It's unclear if another restaurant will move into the distinct red building near the busy Lawrence Expressway/El Camino Real intersection. "We invite all who enjoyed the hospitality at Santa Clara to join us in our locations in Palo Alto and San Mateo. Ownership will begin the process of finding a new tenant for the property, and sadly, the 'big red fish' sign will soon be coming down," the statement from the president reads.