An appellate court has overturned the second-degree murder convictions of three former Santa Clara County correctional deputies convicted for the deadly jail beating in 2015 of mentally ill inmate Michael Tyree. The case made waves all over the Bay Area and forced major changes inside South Bay jails. Jereh Lubrin, Matthew Farris, and Rafael Rodriguez were arrested days after Tyree died and were eventually sentenced to 15 years in prison by a San Jose jury in 2017. But now, as KTVU reports, a judge with the 4th District Court of Appeals has ruled that a legal theory prosecutors used to convict the trio has been invalidated by changes to a state law.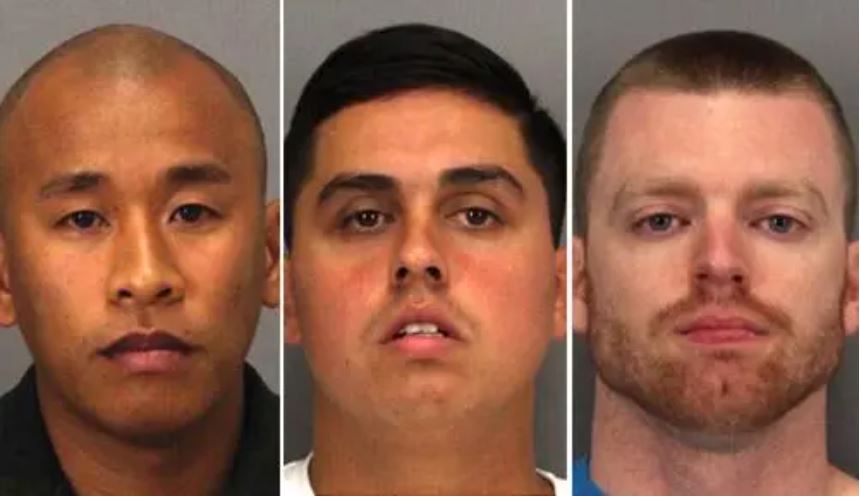 Left - Jereh Lubrin, Center - Rafael Rodriguez, Right - Matthew Farris. | Photo Credit: Santa Clara County Sheriff's Office
Associate Judge Thomas M. Goethals ruled that Senate Bill 1437, which was passed a year after the convictions, makes the natural and probable consequences theory used in the trial invalid. The theory allows a jury to find defendants guilty of murder even if they can't prove an individual defendant physically committed a killing. In Tyree's case, the NPC theory meant that the jury didn't need to acknowledge the individual responsibility of each defendant to come to the conclusion that all three should be guilty of second-degree murder.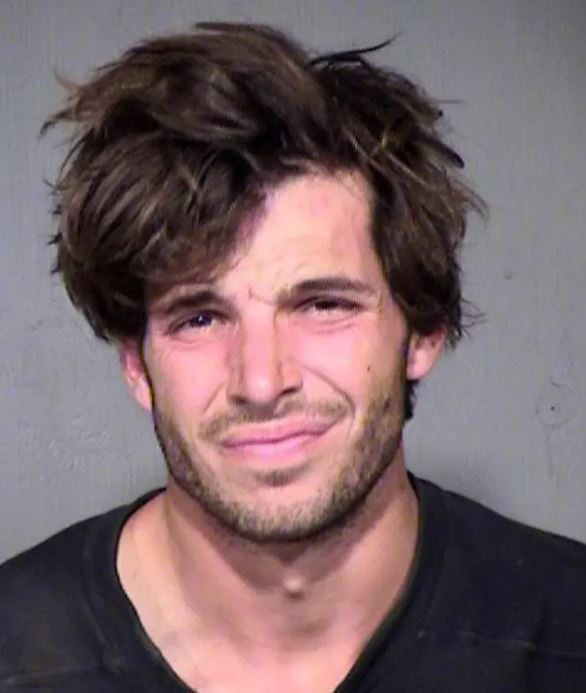 Michael Tyree. | Photo Credit: Maricopa County Sheriff's Office
The jury in the Tyree case was specifically told to use the NPC theory to come up with their decision. But since the NPC theory has now been ruled invalid and the impacts of the ruling are retroactive, that means the jury's convictions must be reversed. Goethals noted that if the jury had found that Lubrin, Farris, and Rodriguez acted with implied malice, their convictions would not have been overturned. Implied malice means that a person knows their actions could cause death, but they proceed anyway. Speaking to KPIX, former prosecutor and legal analyst Steve Clark the conviction reversal is fair. "People were being prosecuted for murder who didn't intend to kill and who didn't have implied malice. And what the court said is that is too wide of a net, and too many people are being convicted of murder without that kind of intent that is needed," Clark said.
"The NPC theory provided to the jury by the trial court and specifically invoked by the prosecutor removed from the jury the critical task of determining any defendant's subjective risk awareness as the fatal events unfolded inside Tyree's cell," Goethals said in a statement reported by the Mercury News. The ruling does not allow Lubrin, Farris, and Rodriguez to walk free immediately. The state Attorney General's Office and the Santa Clara County District Attorney's Office both say they are reviewing the reversal. They have 30 days to file an appeal to opt for another trial, which is a likely outcome.
The attorney representing Tyree's family is hoping for another trial. "I want justice to be served, and I want the person who is legally responsible. Not just, in my opinion, that all three are morally responsible for Michael Tyree's death. Any one of them could have stopped the other and said, 'What are you doing?'" Attorney Paula Canny told KPIX.