The fight is apparently on to save a beloved jazz club on Haight Street. Word spread quickly this week after the owner of Club Deluxe, Sarah Wilde, allegedly sent a letter to local musicians saying that the 33-year-old live music venue would be closing. No exact date or reason was given, but it apparently has something to do with the owner of the building.
Cathy Lemons, who is the singer for the band Lucky Losers, was one of the artists who received the letter and posted it on Facebook. "It is with sadness, and a hint of disbelief that I must let you know Deluxe will be closing. Please allow me to say, I have done everything I can. We do not need a GoFundMe. We need the multi-billion-dollar real estate company that owns our building, to allow a fraction of their portfolio to remain occupied by small businesses, artists, the unsigned musician, the carpenter, the waitress, and the single parent," the letter reads.
Lemons expressed some of her own frustration and disappointment in the post while calling out the mayor and asking the local press to step in. "This has to do with Big Tech taking over SF and big, greedy landlords not giving a damn about culture in this city. And I, for one, have had it. London Breed, at what point do you stop rolling over? Press is the only way to shame the city into action! Can my fellow musicians write the local news stations? Contact your local supervisors to complain? Can you contact London Breed? Can we do SOMETHING?," Lemon says in her post.
Supervisor Dean Preston asked Club Deluxe's owner how his office can help keep it open, and according to The Chronicle, he's now apparently considering nominating the venue for legacy status in San Francisco. "Club Deluxe is an amazing venue and an important part of the fabric of the Haight and the San Francisco live music scene. We have reached out to the business owner and are exploring whether there's any path to keeping Club Deluxe at this location," Preston tweeted.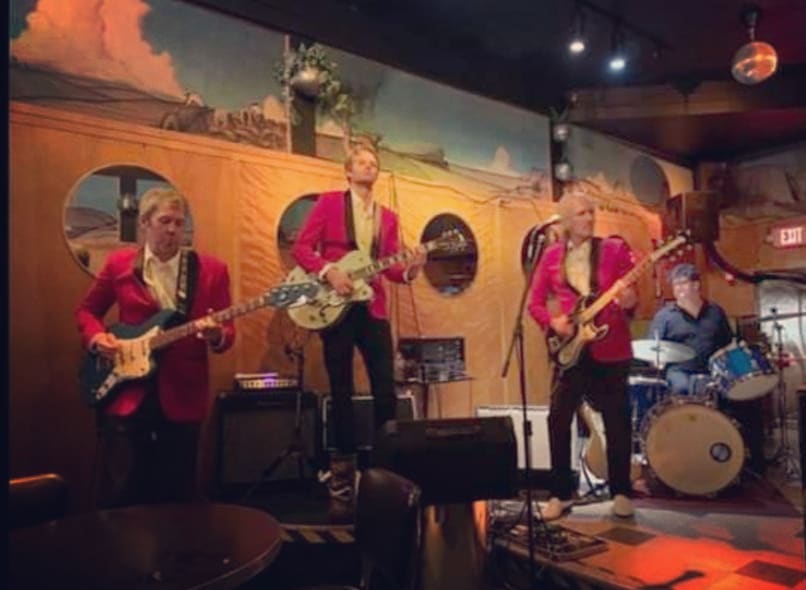 Photo Credit: Club Deluxe/Facebook

The calendar page for Club Deluxe shows that there are still scheduled performances through Sunday, and according to the letter, there could be many more shows this month to bid the club farewell. "For the time remaining, I would like to offer some dates for those of you who have been there for such a long time. I'm not trying to Groundhog Day a Hartley's Orchestra vibe, but I would like to offer the opportunity to anyone who would like to play again, and is not yet on the calendar this month, the chance to grab a set," the letter states.
There's also still a lot of hope that officials at City Hall will step in and help Club Deluxe live on, perhaps in a new location, but we'll just have to wait and see. Wilde certainly supports that idea. The letter reads, "I would like to move Deluxe. I would like to see it continue. I don't know exactly how, or when. And, like moving into a new house, the family will be the same, but life will inevitably change."