It looks like Oakland's Jack London Square could be back on the map by the end of the year as a dining destination, with six new restaurants expected to open in the next few months. The Oakland Estuary landmark has failed to sustain many successful eateries over the past two decades — though Scott's Seafood is still going strong. After a long list of stops and starts for various restaurants, Forge Pizza, Farmhouse Kitchen Thai, and a recently opened Plank entertainment complex are the only food businesses that seem able to go the distance. Also, an ambitious 40,000-square-foot food hall called Oakland Assembly was expected to attract new restaurant ventures from notable chefs like Matt Horn of Horn Barbeque, but he and others ended up pulling out of the project, as SFist reported in April 2021, and the status of the food hall remains up in the air.
But now, Jack London Square has landed a nice selection of stand-alone restaurants that are sure to attract foodies from the East Bay and San Francisco.
"Jack London Square is a destination dining environment where 'take-out only' didn't necessarily work. Today, in the aftermath of the pandemic, dining and entertainment is on the upswing. Therefore, our leasing and marketing efforts this year have focused on those categories," Jack London Square's retail marketing director Heath McCue told Bay Area News Group.
During a soft opening starting today, August 9th, foodies can get a taste of Noka Ramen, located at 90 Franklin Street next to Forge Pizza. The space is loaded with colorful, tropical decor and features "Hakata" Tonkotsu ramen made with creamy pork broth and a homemade noodle with a smooth, firm, and bouncy texture. They also have a creative cocktail selection to choose from, like the Noka Ranger, which appears to come served in an action figure-style glass with Blanco tequila, passion fruit, and orange bitters.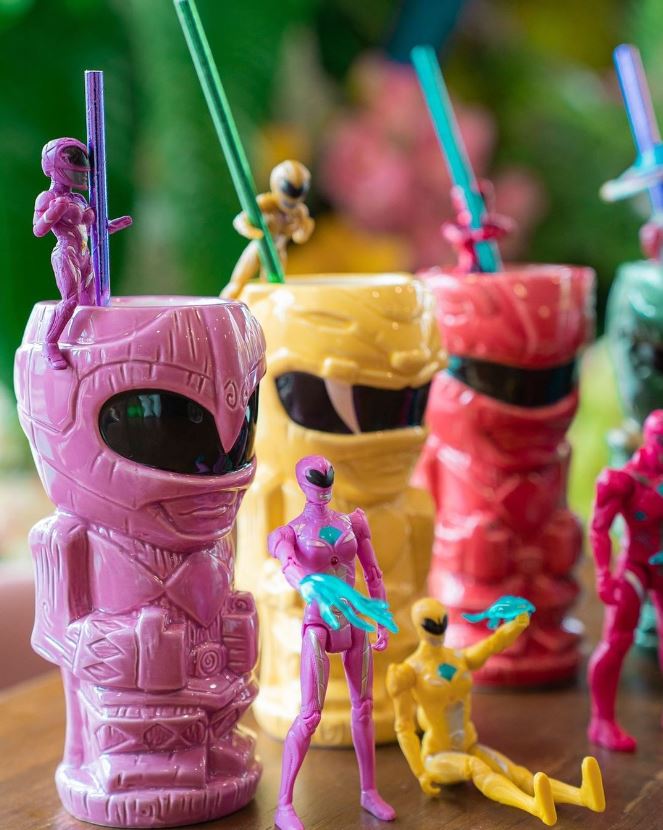 Noka Ranger from Noka Ramen. | Photo Credit: @nokaramen/Instagram
According to an Instagram Post, plant-based coffee roaster and bakery Timeless Coffee & Bakery will open on August 20th in the more than 2,500-square-foot space at 85 Webster Street that was formerly the French patisserie Miette, which closed last year.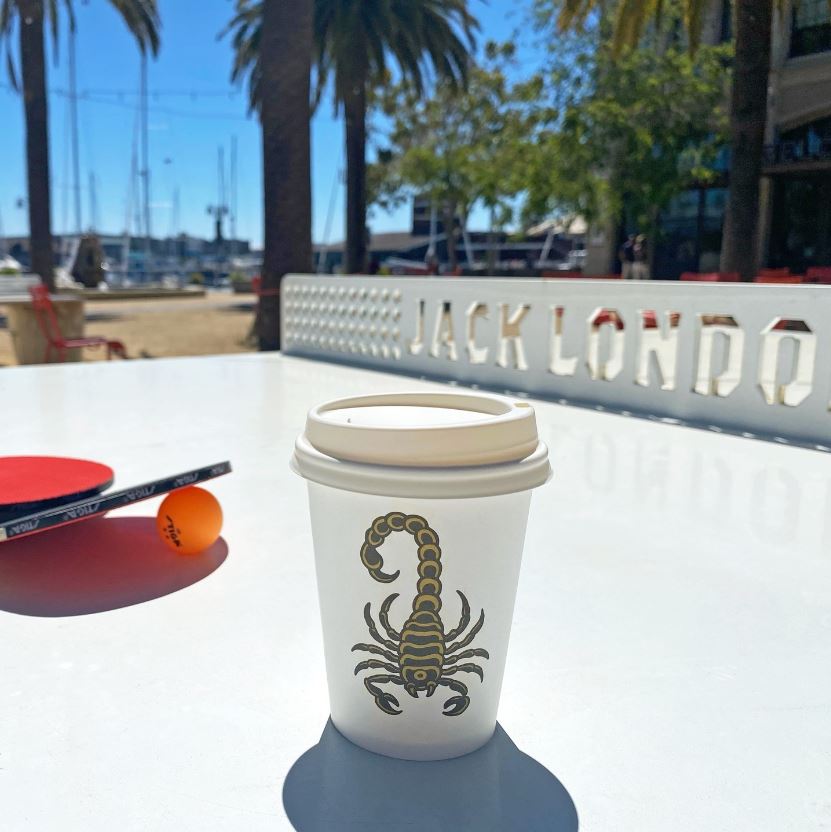 Photo Credit: @timelesscoffee/Instagram
Bay Area News Group also reports that "Waterfront Cafe, located on Broadway at the Waterfront Hotel, also opens its doors this week, serving a seafood-centric menu of oysters, shrimp cocktail, tuna tostada, and sandwiches, such as cold Maine lobster on brioche."
Local French restaurant chain Left Bank Brasserie, from chef Roland Passot, is expected to open its fourth Bay Area restaurant at Jack London Square sometime later this year. It has leased the almost 7,000-square-foot space at 55 Webster Street (possibly the former Belcampo?). No exact grand opening date has been announced.
The same goes for the modern taqueria Mia at 439 Water Street. Sometime later this year, it will start serving a wide variety of Mexican favorites like ceviche, chile rellenos, chilaquiles, and a full selection of mezcal and tequila-based cocktails. Kuidaore Sushi, based in Ottawa, Canada, rounds out the list of this year's Jack London Square openings. The traditional sushi house also serves ramen and rice dishes. It also has not released a timeline for opening.