Oakland will be getting a new spot to get a mind-blowing piece of homemade pie and an alcoholic beverage in the evening, along with a savory breakfast-syle hand pie in the morning. The Chronicle reports that the popular pop-up known as Edith's Pie will be moving into a permanent location at 412 22nd Street near the insection of Broadway. The owners of Edith's Pie are now putting their own touches on the space which was most recently occupied by Taiwan Bento. The pie shop and cafe should be open sometime early next year.



412 22nd St. | Photo Credit: Google Maps
Edith's is run by co-owners Mike Raskin and Jeffrey Wright. Raskin does the pie-making while Wright is more of the behind-the-scenes guy. The company started selling pies as a pop-up during Thanksgiving three years ago and then got hugely popular by offering weekly pie pickup sales and other events during the pandemic. Edith's is named after Mike's mother, who taught him a thing or two about pies. "Through my whole life, she was well known amongst friends and family as the pie queen. She had me making pies with her at a young age. It felt nothing short of mandatory for her name to grace our box. if you're lucky, you may get to see her picking up a pie for herself from time to time," Edith's website reads.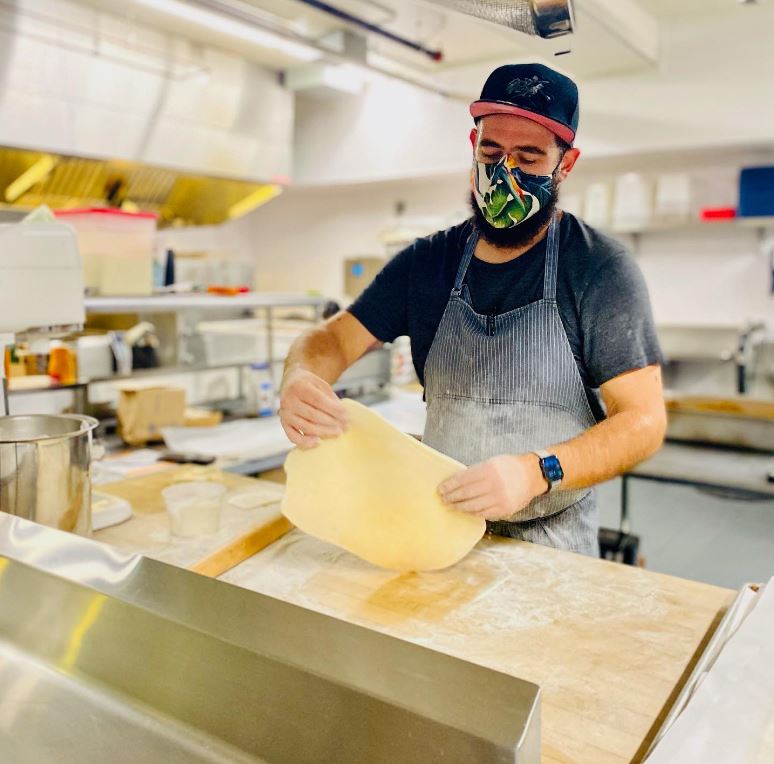 Photo Credit: @edithspieoakland/Instagram
Mike has obviously put his own spin on the pies he creates, like lemon poppy seed chess, or the fudgy banana cream, and he always appears to be taking a seasonal approach with creations like his late-summer Concord grape pie. "The mottos I kept for myself when I was writing the original recipes were: not too sweet; letting fruit speak for itself; using high-quality ingredients and letting them carry the burden," Haskin told The Chronicle.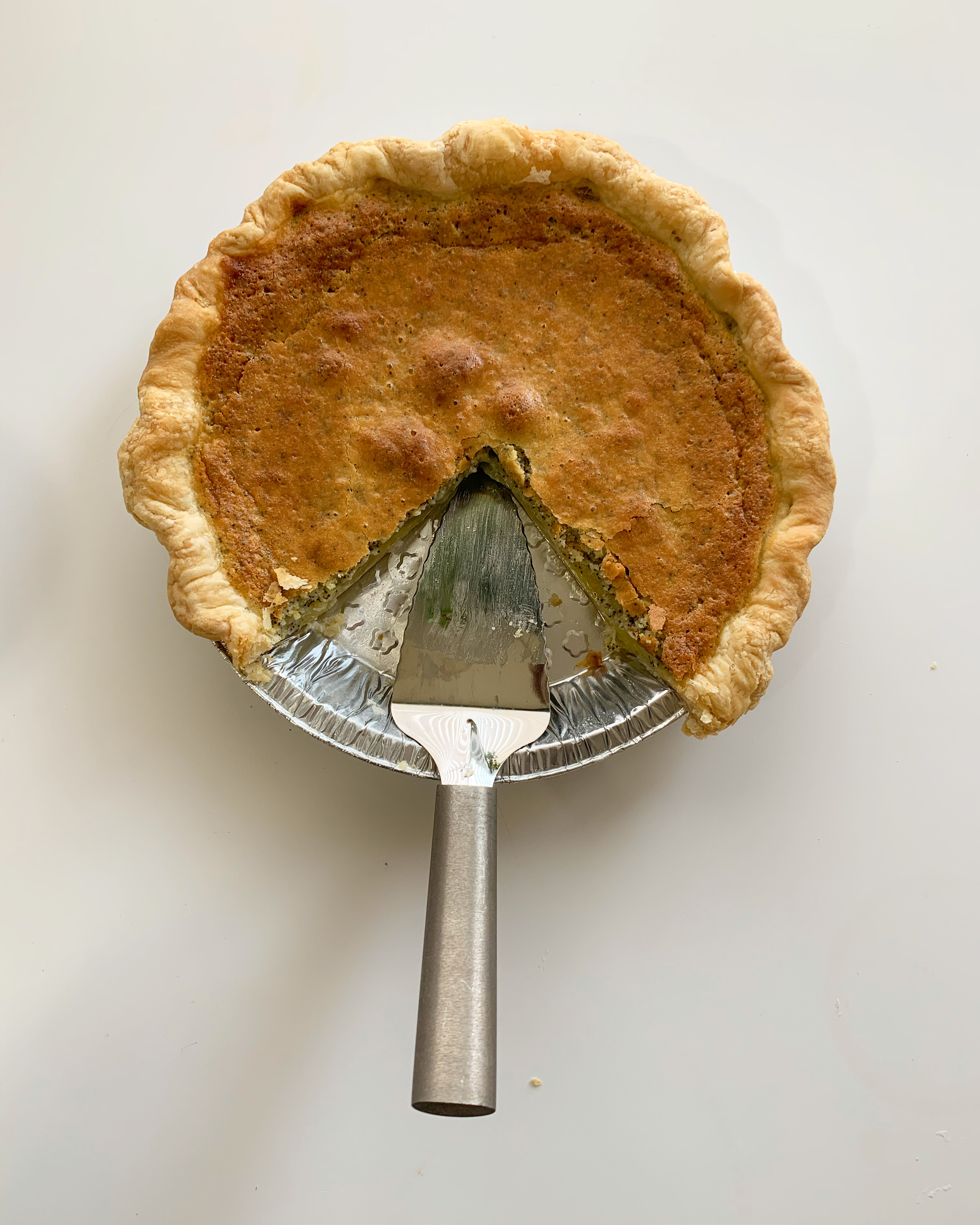 The lemon-poppy seed chess pie. | Photo Credit: Edith's Pie
Edith's brick-and-mortar location will have pie available morning to evening with plans to stay open until 6 p.m. Sunday through Wednesday, and as late as 11 p.m. Thursday through Saturday. They plan to serve beer, wine, and some low-alcohol cocktails with the hope of creating a unique nightlife experience that is hard to find in Oakland. Speaking to The Chronicle, Haskin described it as "a more casual place to get a drink, but not a place that's centered around being a bar."
Right now, there's no exact opening date set but keep an eye out on Instagram for more updates, along with a crowdfunding campaign to help them fund the new digs. The wholesale aspect of Edith's will not be going away either, but there could be a few changes and even some new expansions and partnerships.