A new community theater space that will host plays, dance events, live music, community events, parties, and weddings is coming to East San Jose. San Jose Spotlight reports that "the San Jose Planning Commission unanimously approved a permit to convert 6,700 square feet of a 28,000-square-foot commercial property into a 200-seat indoor theater." The space at 1783 Alum Rock Avenue, across from the Mexican Heritage Plaza, was recently acquired by the School of Arts and Culture with the help of donations and the city.
"The only way to ensure community assets stay in the hands of the community is making big moves like this. Getting into the real estate game and activating this space for the community… we're able to demonstrate to our partners that we can dream big and that we can get it across the finish line," says Jessica Paz-Cedillos with the School of Arts and Culture, speaking to San Jose Spotlight.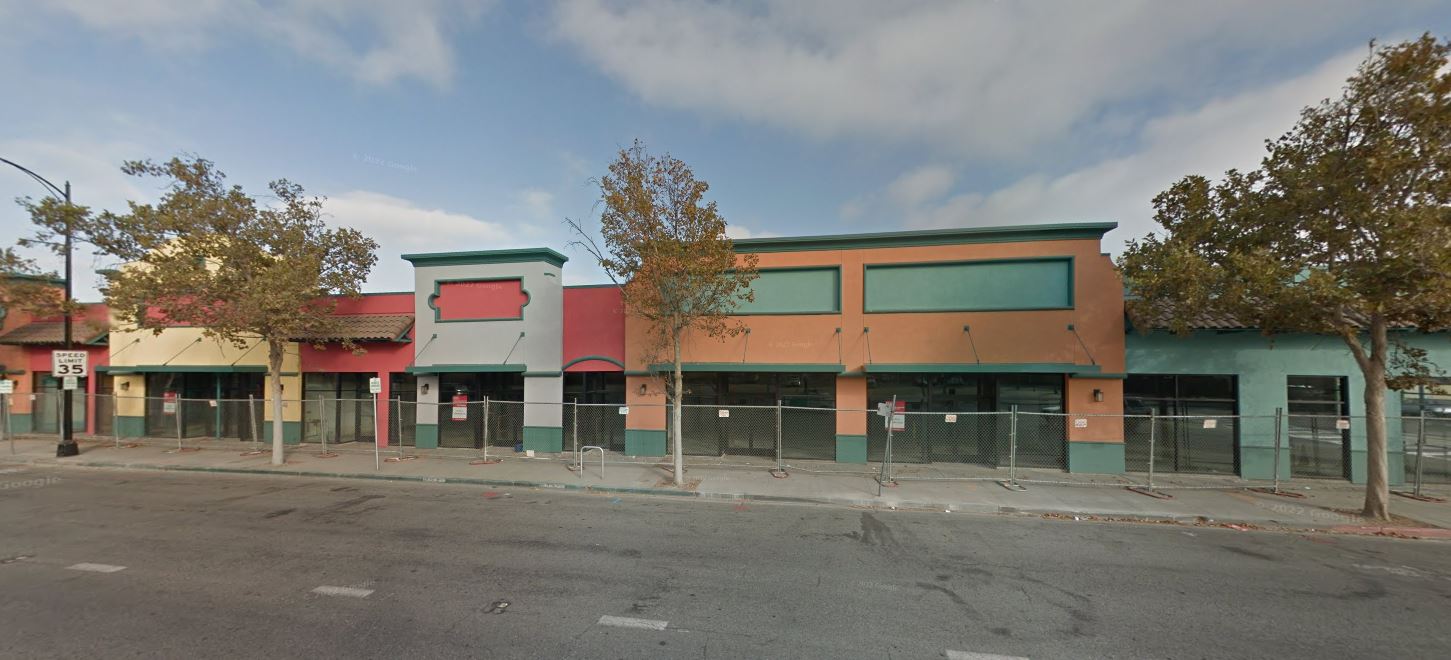 Site of the new theater. | Photo Credit: Google Maps

The theater complex is going to also have a cafe and a Gardner Health Services wellness center, that will have mental health services and nutritional education opportunities for community members. Alvaro Perez, who lives in the neighborhood, told KPIX in April that the mental health services could make a big impact. "I've had family with mental health problems, friends have had it. I know people who've committed suicide over it. So, any opportunity that we can help people is always a great idea," he said.
East San Jose doesn't exactly have the best reputation, but supporters of theater believe developing the vacant shopping center into something useful will help, especially with a nearby BART station coming to Alum Rock and 28th street in the next several years. "A lot of times, folks don't feel safe enough to come here. It doesn't get the economic flow of business that other neighborhoods get. We want this to be a special stop on BART, an umbrella of cultural representation that makes you feel excited, welcome, and joyful." Chris Esparza with the School of Arts and Culture told the Spotlight.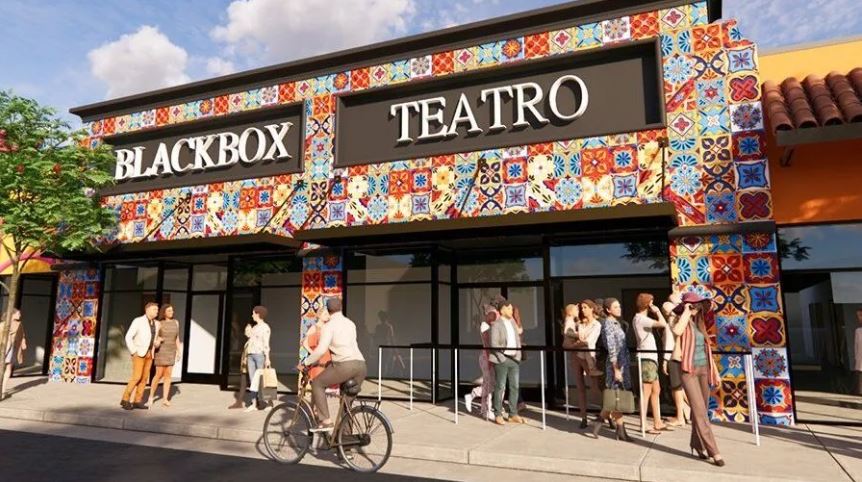 Rendering Credit: School of Arts & Culture
So far, roughly 80% of the funds for the project have been raised. The goal is to raise $20 million in total to get the theater up and running. It's expected to have attractive, color-changing lights on the exterior, along with murals that help add vibrancy to the neighborhood. The planning process, including building permits, is expected to be completed sometime next with the theater building scheduled to open in late 2023 or early 2024.