Seven people are in jail accused of running underground casinos and much more inside two San Jose homes. Police say that the pair of homes, both in East San Jose, were being used to pull off crimes like drug deals, gambling, assaults, and the selling and buying of stolen goods. "What these homes turned into is a den of criminal activity," San Jose police Sgt. Christian Camarillo told NBC Bay Area. The bust was made on October 13th.
The Mercury News reports that "the illegal casino, located near James Lick High School at North Capitol Avenue and Avenue B. Investigators found seven ounces of cocaine, a makeshift crack-cocaine conversion laboratory, thousands of dollars in cash, and multiple casino machines at the scene." It's unclear what was found inside the other home on Marchant Court.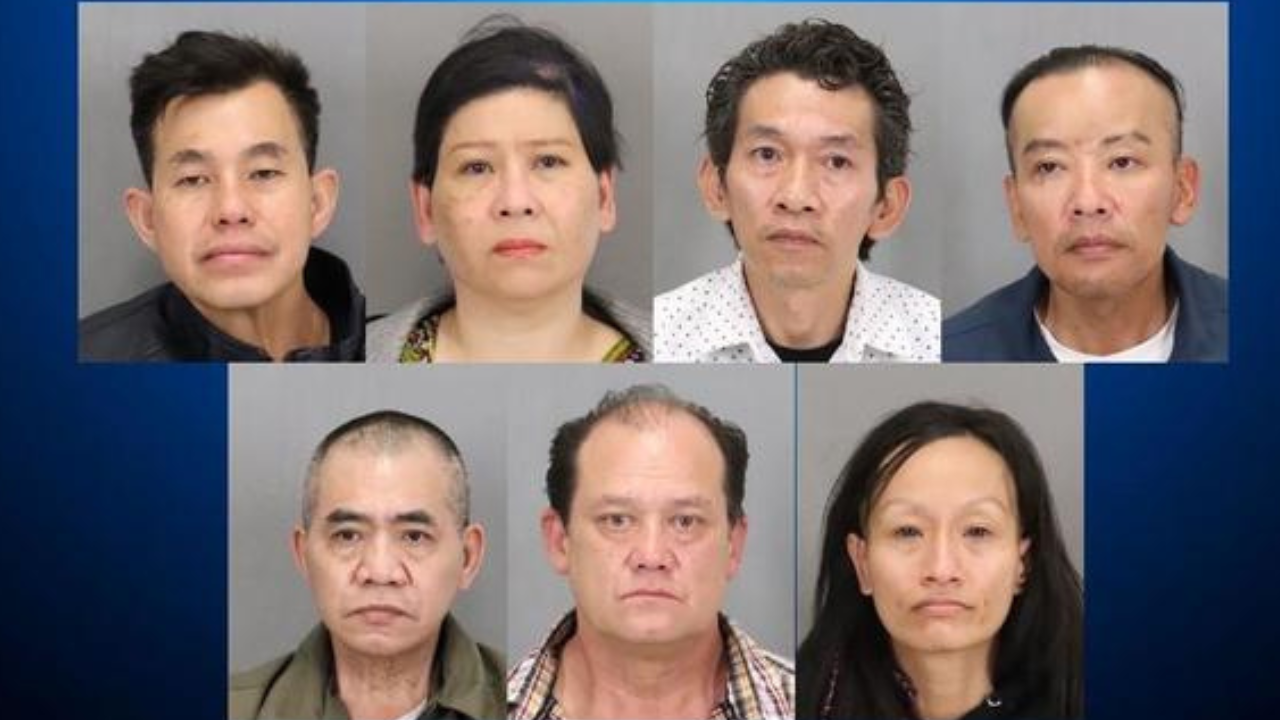 Photo Credit: San Jose Police
The seven suspects are all residents of San Jose and are between the ages of 35 and 54. Police identified them as Nhu Huynh, Anita Nguyen, Truong Trang, Dat Nguyen, Thang Nguyen, Phuoc Nguyen, and Quynh Pham. Huynh was apparently on the run after a recent stabbing. "On Sept. 4, he actually stabbed one of the people that was there visiting this illegal operation. That person subsequently reported the incident. It just goes to show what was occurring at some of these locations," Camarillo told NBC Bay Area. Police say that the victim of the stabbing was homeless and had non-life-threatening injuries.
Illegal gambling operations are nothing new for San Jose police. They've busted them inside homes and in the backs of stores, cafes, and laundromats. Police believe there are more operating in the city as we speak.