San Jose State has cleared a financial hurdle in its race to build a new track and field facility at the Santa Clara County Fairgrounds. The centerpiece of the facility will be the Speed City Legacy Center, which pays tribute to SJSU track stars and civil rights icons Tommie Smith and John Carlos. The pair protested in the name of human rights on the world stage during the Olympics in Mexico City on Oct. 16th, 1968.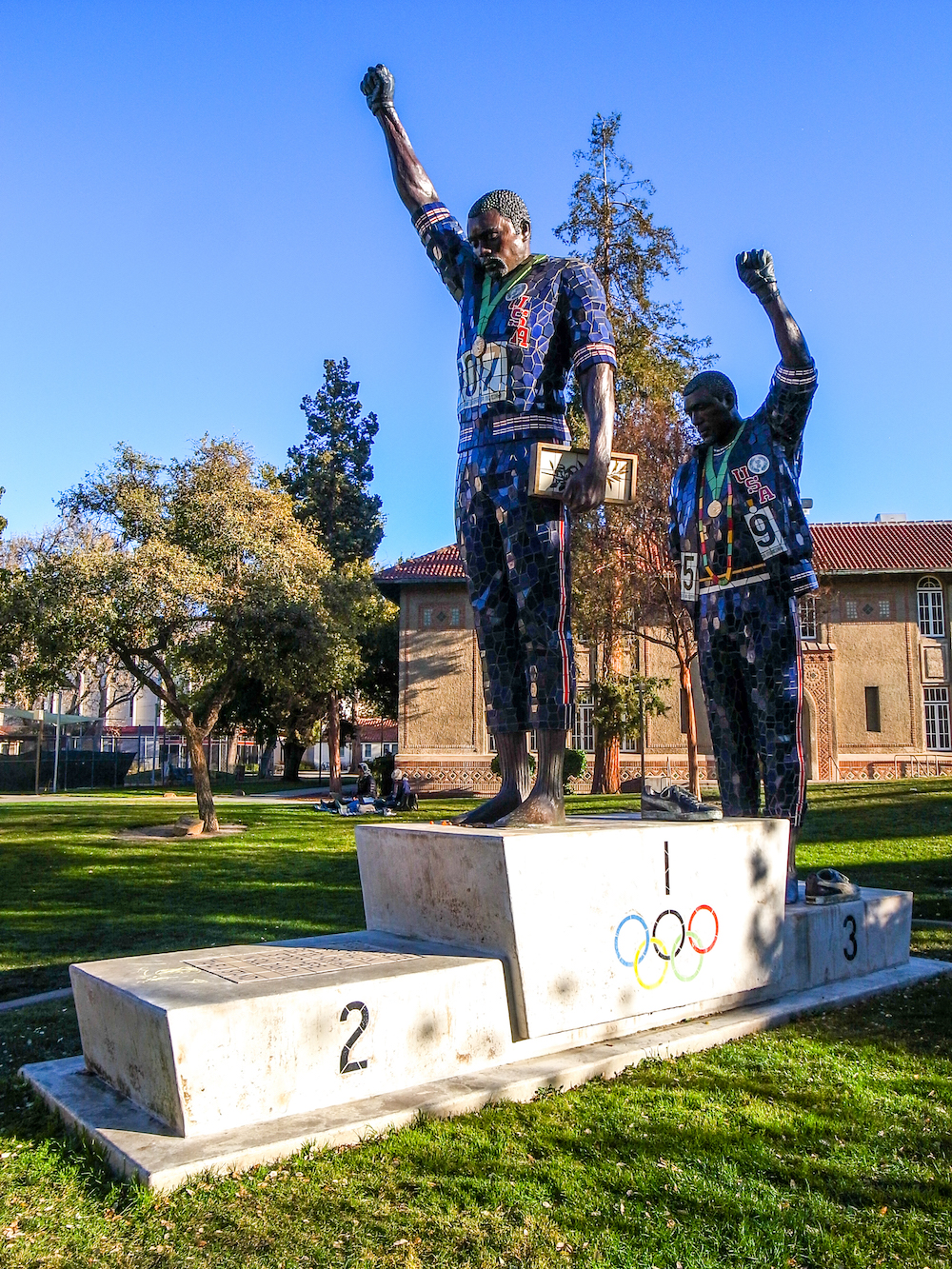 Memorial to Tommie Smith and John Carlos at SJSU Campus. | Photo Credit: SJSU
On the same day, 54 years later, Assemblyman Ash Kalra announced that he had secured $9 million in state funding to help make the track and legacy center a reality. "It is important that we celebrate the heroism of John Carlos and Tommie Smith, who shined a light on injustices happening at home while in the spotlight of the Olympic stage at great personal sacrifice to themselves. The Speed City Legacy Center will be a testament to their sacrifice and an opportunity for future generations to learn from the important stand they took for human rights," Kalra said in a press statement.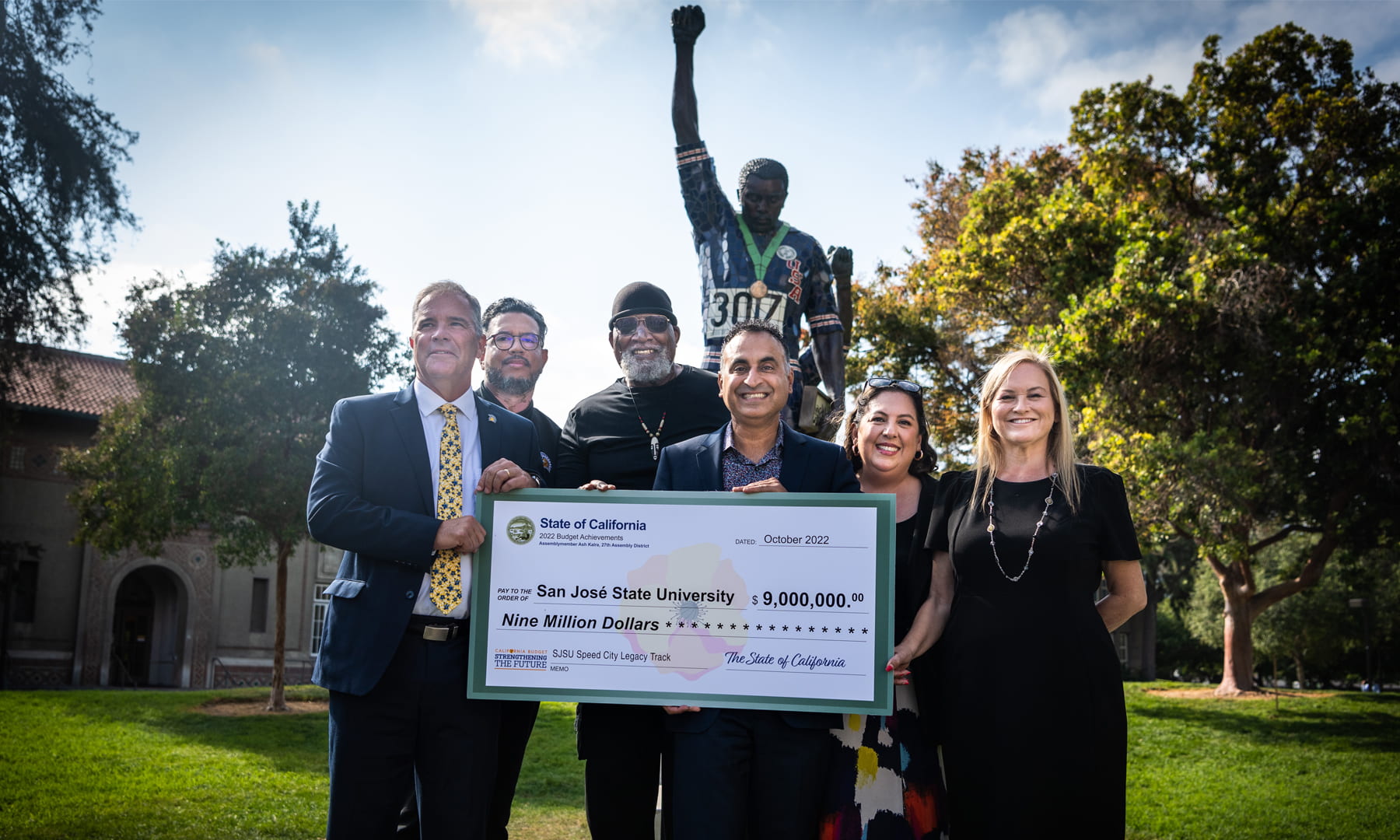 Photo Credit: SJSU
The project, which will be built in phases, still has a long road ahead. SJSU is still working to secure the rest of the funding to cover the $25 million price tag. Plans and designs have not yet been officially submitted, but we do know that beyond the Legacy Center and other community facilities, there will be a state-of-the-art nine-lane track and field facility that will be fully lit for events at night. So far, there are no timelines for construction.
Supporters are praising the project because every part of the facility will be open to the public and will help revitalize a low-income, often-overlooked part of San Jose. "This is a community/university/state/county project. I love that about it because those young kids who watch this thing go up can go in there and use it," Harry Edwards, founder of the Olympic Project for Human Rights, told the Mercury News. Speaking to ABC7, San Jose City Councilmember Maya Esparza said the facility will "serve as a place for our residents, our children to access open space, to play in the grass, to run on the track and to have a safe space where the kids can just be kids."
The track facility could help boost the Spartan track team to the legacy it held in the 1950s and 60s. Coach Bud Winter helped develop a world-class track and field program which helped the Spartans earn the nickname Speed City. The current SJSU track team holds practice at San Jose City College.