Coming soon to the space that was formerly home to Mission Cheese and then Korner Store at 736 Valencia Street is BoBop, a new Korean snack bar from the family team behind downtown businesses BibimBar (380 Bush Street) and Matko (1 Market and 1355 Market).
As Eater reports, BoBop will feature boba tea and the Korean handrolls known as chobop or chopab, which are like open-topped nigiri sushi wrapped in a sweet tofu skin pocket — the dish is a Korean version of the Japanese dish called inarizushi. Examples of chobop discussed by BoBop owner Ina Jungin Lee include marinated meats, stir-fried kimchi, and soy-sauce marinated crab and prawns.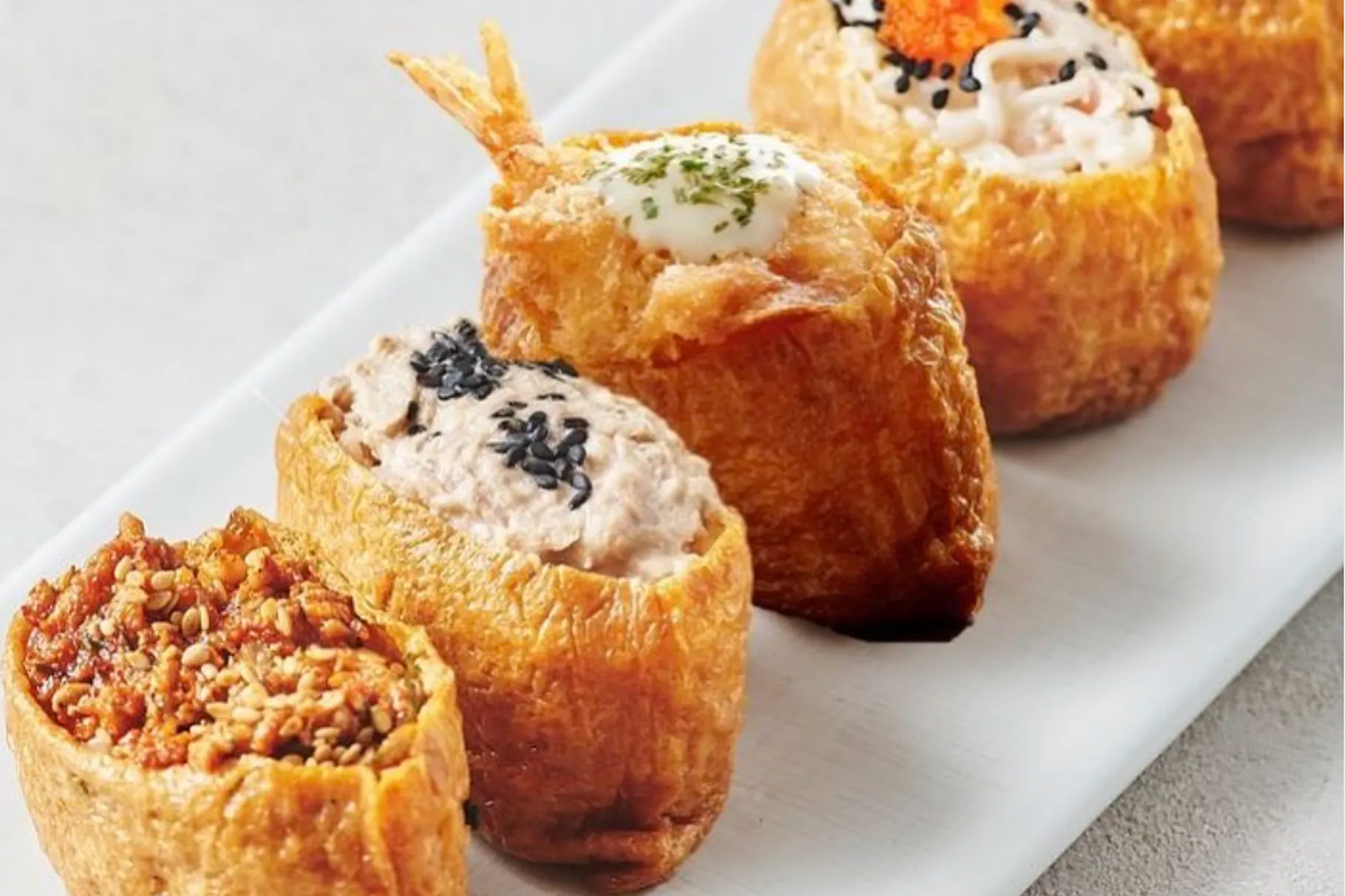 Chobop. | Photo courtesy of BoBop
On the boba end of things, Lee says there will be some traditional flavors on offer as well as flavors like salted caramel, taro, and creamy mango. As she tells Eater, "There's a high demand for something a bit more special than coffee."
The space hasn't been dark long, with popular soju slushie place Korner Store calling it quits in just the last month, after one year in business.
Lee is aiming to have BoBop open by next week or the week after. Hours to start will be Wednesday to Sunday, 11 a.m. to 7 p.m., or until they run out of food.