A new restaurant is opening in Uptown Oakland specializing in handrolls — a sushi trend that is sure to be met with long lines soon enough. Yonsei Handrolls features sushi handrolls, which are temaki rolls served open and meant to be rolled up and eaten in a couple of bites. It opens October 12 at 1738 Telegraph Avenue, across the street from the Fox Theater.
Yonsei Handrolls will mark the fourth restaurant by Oakland chef and restaurateur Kyle Itani. He also owns Nikkei Sushi and Itani Ramen, which are right next door to Yonsei Handrolls, along with American/Japanese restaurant Hopscotch on San Pablo Avenue a few blocks away.
Regarding the menu, Itani told Bay Area News Group, "think top-notch fish and seasoned sushi rice, all wrapped in properly crisp nori. There will be sake, Japanese-inspired cocktails, plus a few surprises." The menu consists of four appetizers, including a mizuna and daikon salad and hiyashi tofu. There are 16 sushi hand rolls to choose from that can be ordered individually or there are three chef-curated sets of five rolls together called an Omaka set. The most expensive set, called the Baller, is $52 and features top-shelf ingredients like American Wagyu, mountain yam, and quail egg on one of the rolls. Individually, the hand rolls range in price from $4.50 to $15. There is also a large drink menu featuring five signature cocktails, six types of Japanese Whisky, wine, beer, and some non-alcoholic options.

Photo Credit: @yonseihandrolls/Instagram
It could be tough to get a table at the small, intimate eatery. Yonsei Handrolls posted on Instagram, "For the first few weeks, we will be reservations only, open Wed.-Sun. from 5-9:30 pm. As we settle into the rhythm of operating a 24-seat restaurant, we look forward to welcoming walk-ins." You can find a link to make reservations on the restaurant's website.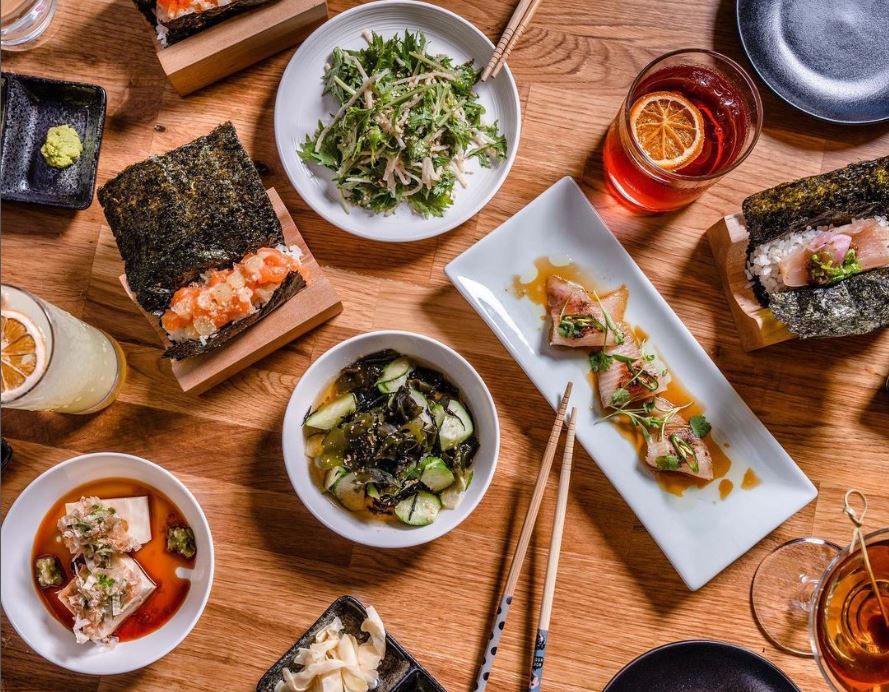 Photo Credit: @yonseihandrolls/Instagram
Judging by the popularity of some other new sushi roll spots, and handrolls in particular, Yonsei Handrolls will have no trouble filling up those 24 seats throughout their business hours. Handroll Project at Guerrero and 18th Street in San Francisco's Mission District became an instant hit when Michelin-starred Ju-Ni chef Geoffrey Lee opened the location in May, as reported by SFist.