There's about to be another option on the table for great pizza in the Mission District. Angie's Pizza is opening in early December at 16th and Guerrero streets. Mozzeria operated in the space for around a decade before closing at the start of the pandemic. It was most recently used by Firepie, which closed after operating for less than a year. The man behind Angie's Pies, John McCloskey, used to work at both Pizza Hacker in the Mission and Pizzetta 211 off California Street in the Richmond District. McCloskey, who named the shop after his mom, also has knowledge of New York City pizza shops after living there from 2008 to 2017. "In New York, there's pizza on every street corner," McCloskey told Eater.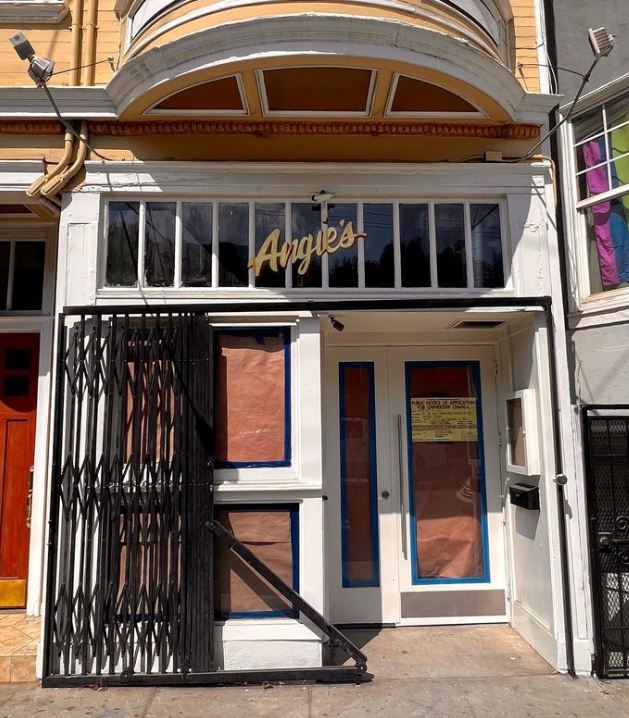 Photo Credit: @angiespizzasf/Instagram
Right now, McCloskey's idea is to offer six different pizzas at a time, all thin-crust and wood-fired. (The space still has Mozzeria's wood oven imported from Naples.)
He described the pizzas to Eater as pies that "you can crush without passing out afterward." He says that he will have classics but with an added twist, like a pepperoni with garlic chili honey; one with goat cheese, bacon, and radicchio; or another with maitake mushrooms, kale, and mixed herbs. McCloskey started working on recipes at home during the pandemic and even milled his own flour. The milling process is apparently too much work to pull off at Angie's, which is why he's planning to use flour made by the company Capay Mills, which is harvested and stone milled in Esparto, California. "I think that's super important, but milling flour in the shop would be a total pain in the butt," McCloskey told Eater.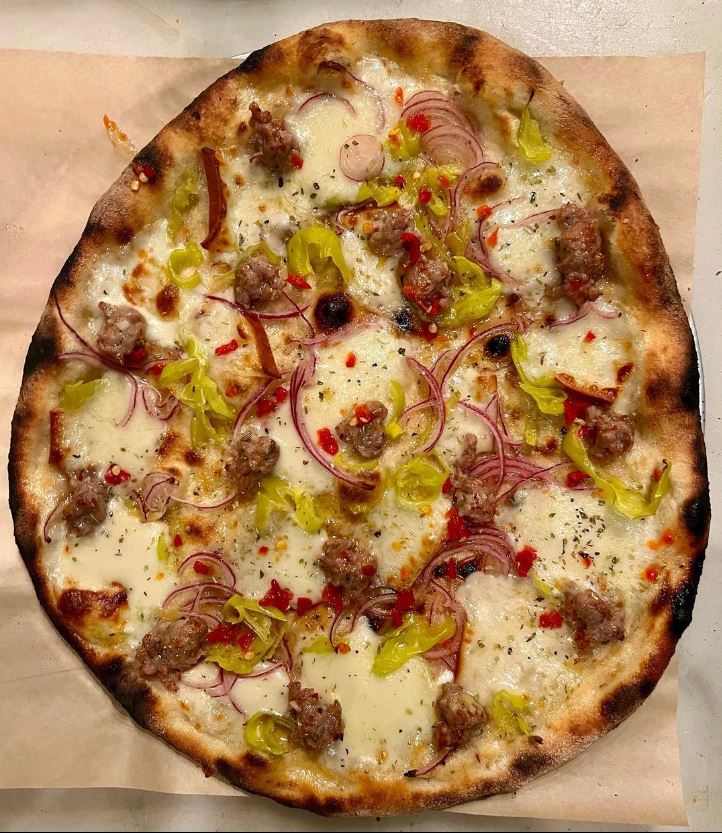 Photo Credit: @angiespizzasf/Instagram
You can also expect to see hand-made ice cream at Angie's Pizza, thanks to help from the pop-up Good Children, which sold its desserts at Pizzetta 211. Angie's will offer poached apple sundaes with pecan streusel, among several other ice cream-based creations. Ice cream runs in McCloskey's family, with his grandfather once running a shop in Ireland. As for drinks, McCloskey will offer a craft beer selection and tells Eater he will "serve funky natural wines, but also classic Italian selections for the traditionalist."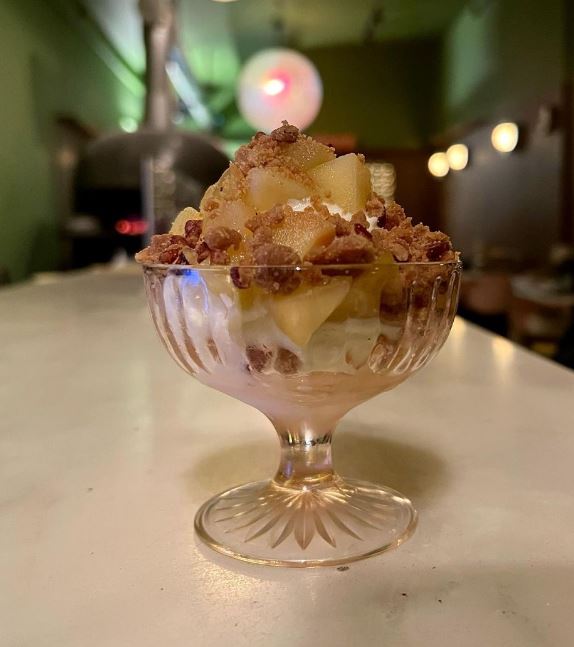 Photo Credit: @angiespizzasf/Instagram
Angie's Pizza, 3228 16th Street - expected to open December 2. Business hours have not yet been released.