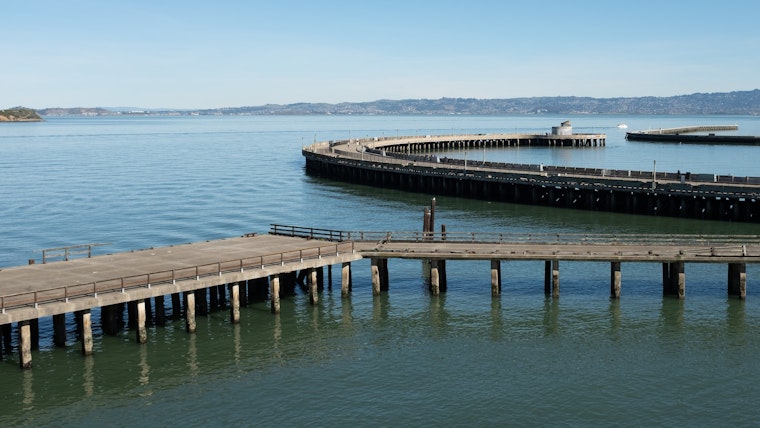 Published on November 24, 2022
The long, arching Aquatic Park Municipal Pier at the western end of San Francisco's Fisherman's Wharf could be shut down for good. The pier, which shoots 1,400 feet out into the bay at Aquatic Park Cove, has been closed off since late last month. According to the Chronicle, a sign on the fence from officials with the San Francisco Maritime National Historical Park says, "the popular 60-foot-wide pier is 'closed until further notice' pending further inspection, but a two-sentence note on the park's website declares it to be 'unsafe for public use.'"
Apparently, that 5.1M earthquake in San Jose on October 25 is the main reason for the pier's uncertain future, and even though there are no immediate signs that the quake damaged or weakened it, officials fear that in the event of another earthquake closer to San Francisco, the pier could give out with people on it. Park officials are hoping to come up with a solution to make the pier earthquake-safe for visitors so they can open it back up soon.
"It's definitely a high priority for us. This is a historic park, and the pier is a historic asset. There's been incremental deterioration over time, we know that. The earthquake added to the urgency," Dale Dualan with the Maritime National Historical Park told the Chronicle.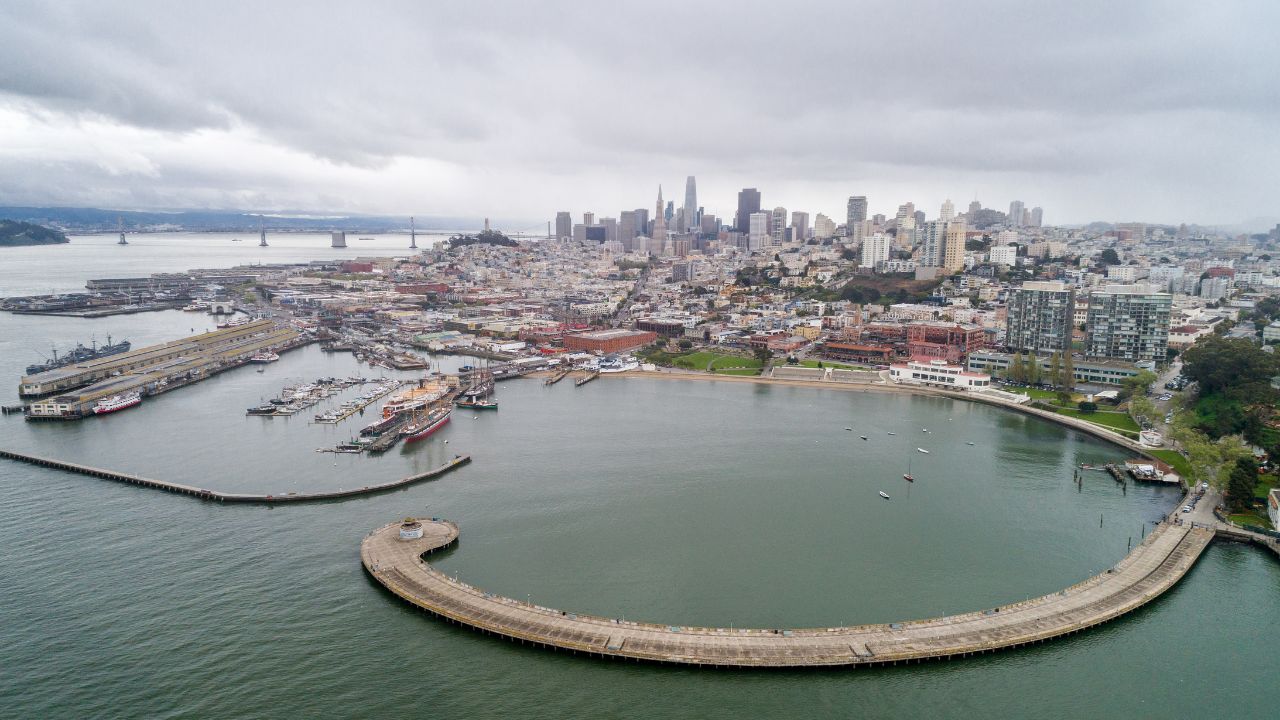 Photo Credit: Canva
Supervisor Aaron Peskin represents the district where the pier sits. He helped secure funding in 2008 for a survey of the pier, which revealed the need for major repairs. It would have cost $40 million to repair 14 years ago. Now the price tag is more like $150 million, and it would be up to the feds to pay for it. "It's a federal asset that always seems to be last in line. It's not the City of San Francisco's property. All we can do is make noise," Peskin told the Chronicle.
The pier, which was opened in 1934, isn't just an attraction for people to walk on. It serves as a break wall that dampens waves and tidal surges from hitting Aquatic Park Cove. This makes the area a prime spot for swimmers, rowers, and kayakers who are seeing calm waters for their sports.
The pier also helps protect two historic maritime ships that are moored at the nearby docks and area an attraction for visitors.
At this time, there's no current estimate for when the pier might reopen, if it ever does.