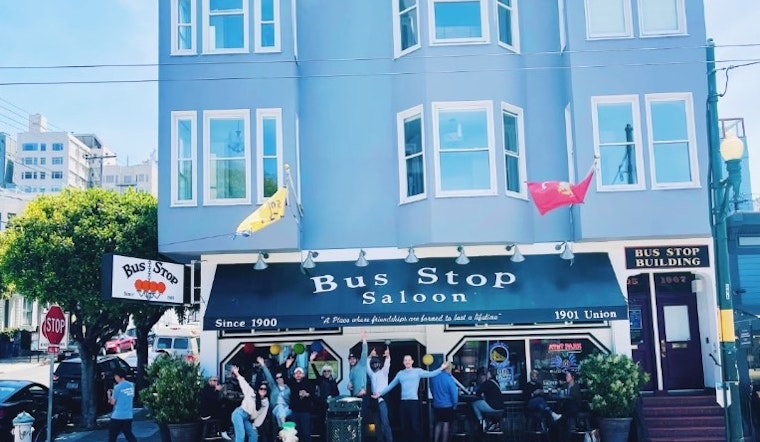 Published on December 16, 2022
The owner of the sports bar Bus Stop Saloon, which has been serving drinks in Cow Hollow for more than 120 years, is about to jump into the restaurant business. The San Francisco Business Times reports that the owner of the building at Laguna and Union streets, Joseph Wallace, is about to turn the second floor of the building into a restaurant called Left Door. The 1,450-square-foot space will have a dining room that will have room for about three dozen guests. It is set to open sometime before the summer of next year.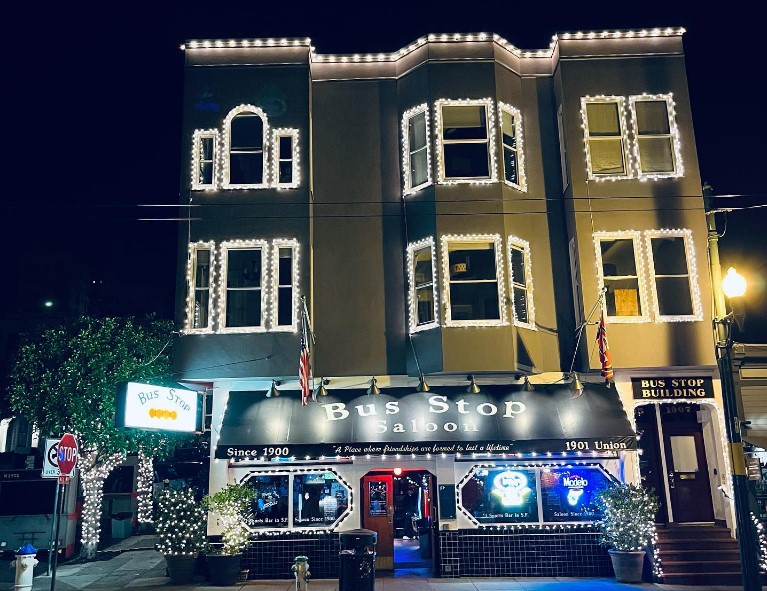 Photo Credit: @busstop_sf/Instagram
The building unusually has three addresses, one for each floor starting from the bottom at 1901, the second floor at 1905, and the third floor at 1907 Union Street. The second floor was previously a health services office. The third floor is currently residences. The building was sold to Wallace and a business partner last year for $4.8 million, and soon after, the bathrooms at the Bus Stop Saloon were given a pricey $300,000 renovation. "I think they're the most expensive bathrooms in San Francisco. It felt like an impossible task," Wallace told Eater in July.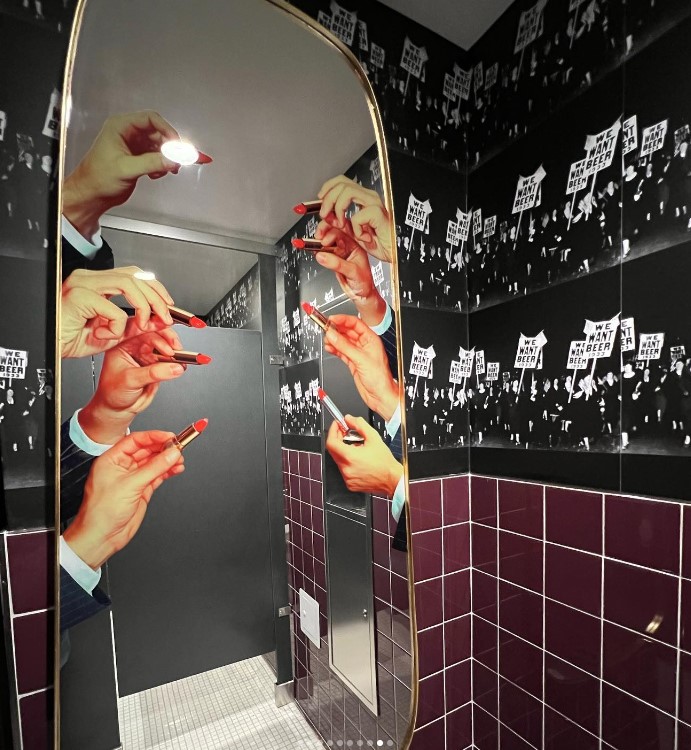 Bus Stop Saloon bathroom renovation. Photo Credit: @busstop_sf/Instagram
As for Wallace's new restaurant, it will be called Left Door because the entrance is the left one of the two residential-looking doors on the Union Street side of the building.
Wallace isn't commenting on the vibe the restaurant is going for or what kind of food it will serve, but there is some insight into the atmosphere of the second-floor space from the project's architect and interior design partners, Gi Paoletti Design Lab. "The window area projects over the sidewalk, really changing the ambiance of that second level. It makes you feel like you're floating over something," Gi Paoletti told the SF Business Times.
Look for updates on the restaurant on the Bus Stop Saloon Instagram page, and we may see a website or Instagram account pop-up soon for Left Door itself. If we hear any other details, we will make sure to keep you posted.