A real estate firm based in China is causing some major frustrations in San Jose because of a lack of action on a few major development projects. The drama comes after a top executive for Z&L Properties was arrested in London over a bribery and corruption case in San Francisco.
Z&L Properties, which operates a Bay Area office in Foster City, was supposed to start building a housing and retail highrise at the site of the old Greyhound Bus Station in downtown San Jose at 70 South Almaden Avenue. But now Z&L appears to have abandoned those plans and has just listed the property for sale, as reported by San José Spotlight.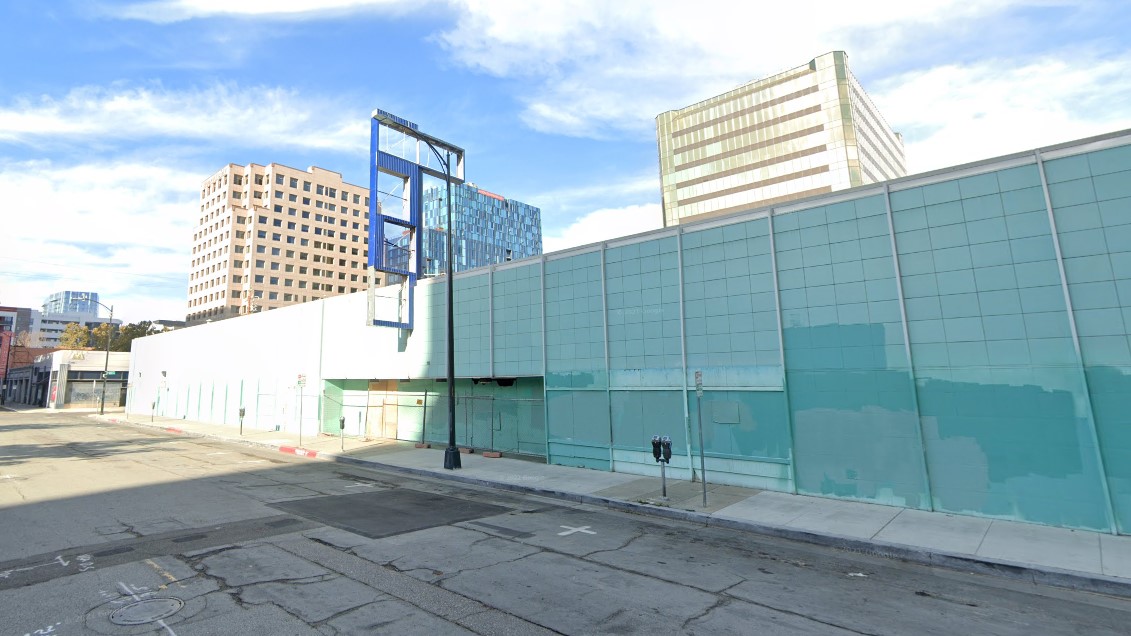 Former Greyhound Bus Station at 70 South Almaden Avenue. | Photo Credit: Google Maps
The other major source of frustration involves inaction at another site it owns at 252 North First Street near St. James Park. The property is the home of the historic First Church of Christ Scientist and was built back in 1905. Z&L was expected to renovate the church as part of a deal with the city, which allowed Z&L to build a development called Park View Towers. It consisted of a pair of high-rises with more than 220 housing units. The church has been covered with tarps held down by a maze of ropes, but the coverings have been ripping apart, especially after the strong wind and rain earlier this winter. The historic building is falling more into disrepair day by day.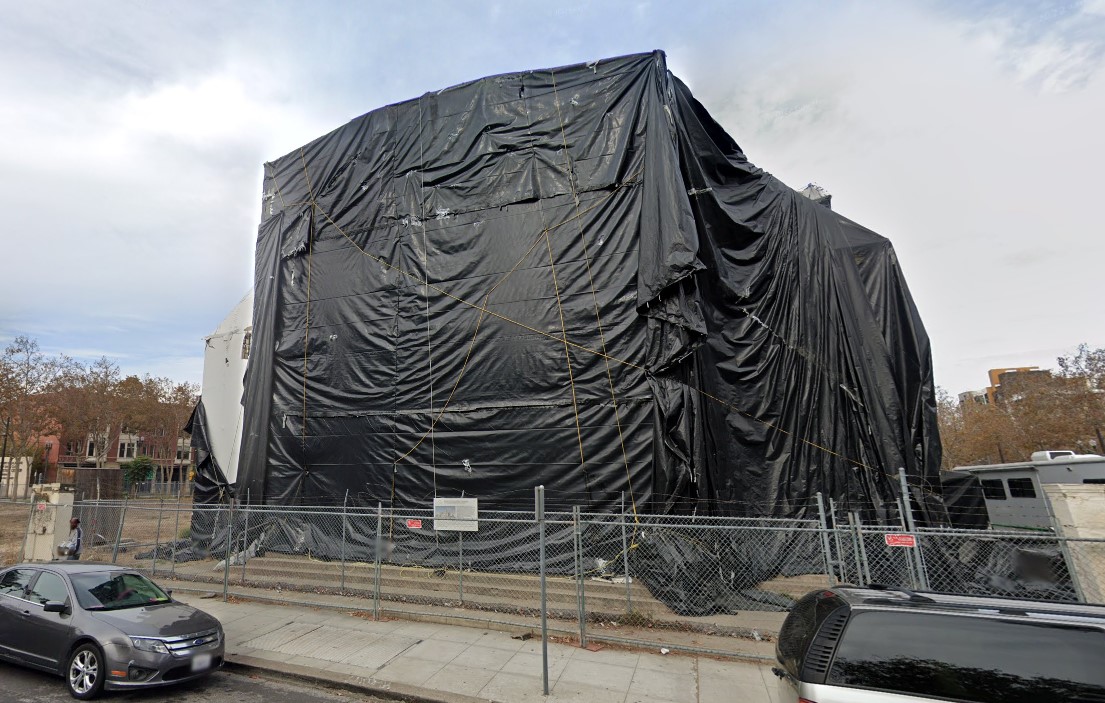 First Church of Christ Scientist covered in tarps. | Photo Credit: Google Maps

"I'm frustrated that the company has not fulfilled its obligations. We are most eager for Z&L to sell the property, as has been the company's stated intent for some time. Nothing is happening," San Jose's director of economic development, Nanci Klein, told the Mercury News. Experts believe Z&L hasn't done any work at the site of the church because renovating the old building is eating into the profit margin of its overall housing development project on the site. "I think they know what they're doing. They're not fools. They're not protecting it because it's not adding value. This is the city's responsibility, and they should do something about it, but they are not," Bob Staedler with Silicon Valley Synergy told San Jose Spotlight.
There's also concern about another Z&L development called 188 West St. James, which is the address of the project, still hasn't been fully completed. The project features two large housing towers, but so far, only units in one tower are being sold. Staedler predicted to the San Jose Spotlight that the project might soon fall into foreclosure because of the $330 million in debt that was used to build the towers. To make matters worse for Z&L, its principal executive, Zhang Li, is now facing charges for allegedly trying to bribe officials with the city of San Francisco in order to obtain permits for a large project there.
Li has been embroiled in a far-reaching federal corruption probe in San Francisco that took down former Public Works chief Mohammed Nuru and multiple city department heads over the last three years. And a now completed project in SF's Hayes Valley, 555 Fulton, was at the center of one branch of the federal investigation, with Li accused of providing free trips and expensive gifts in exchange for quicker permits and approvals from the city.
So far, no one from Z&L is talking.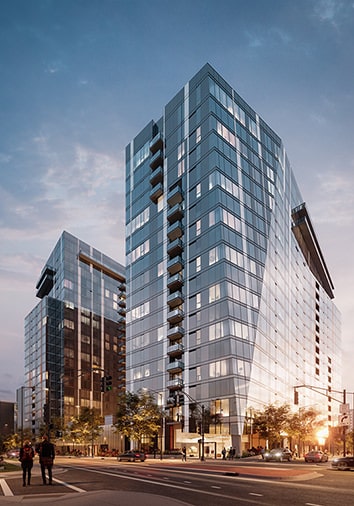 Rendering Credit: 188 West St. James