Published on March 09, 2023
There's a new Mexican restaurant in the Marina that features breakfast, lunch, and dinner dishes traditional to the Yucatan Peninsula. Las Mestizas has taken over the space formerly occupied by Sushi In at 2280 Chestnut Street, near the intersection with Scott Street. The restaurant, which features Yucatan specialties like panuchos and cochinita pibil, used to operate at 3471 Mission Street, where the Mission District merges with Bernal Heights. The owner of Las Mestizas, Fausto May, closed the Mission Street location in September due to issues with the landlord and started looking for a new space for the restaurant.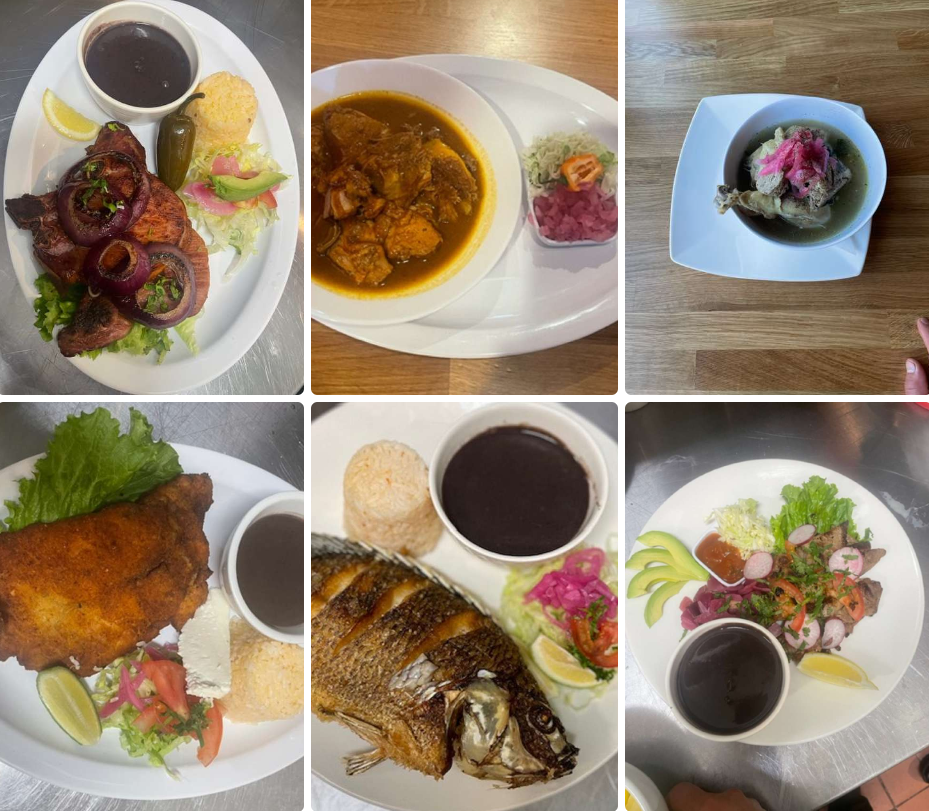 Photo Credit: Las Mestizas
Turns out May knew the operator of the sushi spot, and they reached out to May to take over the space. "I said, 'Yeah, why not? It's a new challenge," May said to Eater as he referenced the move to a whole new part of the city. Fausto is from the Yucatan Peninsula and says that there are a lot of people with a Yucateco background who work in the Marina. "There is a lot of our people, the Yucatan people, that work in restaurants here. There's a lot of them here that are making this place successful with their hard work," Faust told Eater.
May is also excited to bring his Yucatan flavors to other people in the Marina, especially his restaurant's specialty, cochinita pibil, which is pork that is slow-cooked in banana leaves after being marinated in oranges, garlic, achiote, and more. The cochinita pibil is featured in tacos, tortas, or as the featured item on a dinner plate. Another notable item served at Las Mestizas is the tostada-like panuchos, which feature a fried tortilla stacked with beans, veggies, pickled red onions, and a choice of meat like the cochinita pibil. Another popular Yucateco meat option is a thinly sliced marinated pork butt called poc chuc.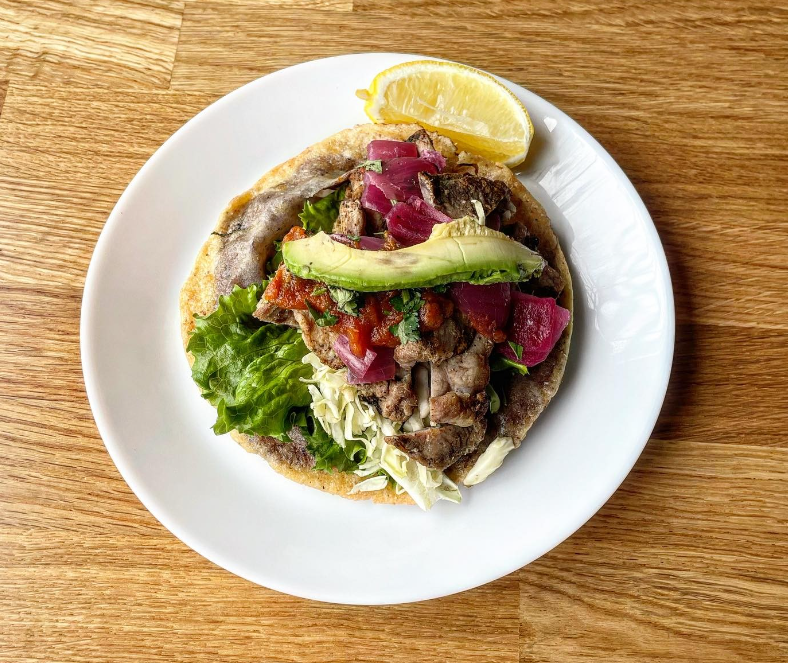 Panucho de poc chuc. | Photo Credit: @lasmestizas_restaurant/Instagram
There's also a robust breakfast menu that includes chilaquiles, chuletas con huevos, huevos con chorizo, and of course, breakfast burritos. To drink Las Mestizas coffee, cappuccinos, hot chocolate, and cold beverages like soft drinks, iced tea, and aguas frescas. May is working on getting a liquor license, and if that happens, we would expect to see beer, wine, tequila, and margaritas on the beverage menu. You can try Las Mestizas from 8 a.m. to 9 p.m. Sunday through Thursday and 8 a.m. to 10 p.m. Friday and Saturday.