A Korean restaurant chain created by a celebrity chef has just opened its fourth U.S. location in Oakland, which is its first Northern California outpost. Hanshin Pocha, created by television chef Baek Jong-won, is now serving customers with late-night appetites in the Temescal neighborhood at 4869 Telegraph Avenue. The interior of the chain's locations are dark, neon-lit, and vibey and are made to feel like you're getting a street vendor experience in South Korea. More specifically, the restaurant draws inspiration from the birth of street food, which is called 'pocha,' and was created by chefs who originally used their covered wagons to cook and sell food in Korea into the late-night hours.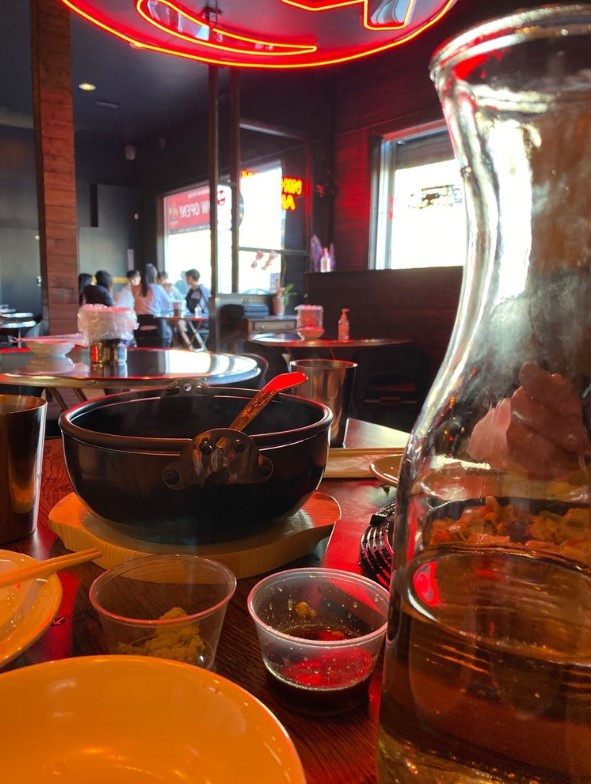 Photo Credit: Yelp

The new Hanshin Pocha space used to be one of the locations of the small Korean barbecue chain in the East Bay, Bowl'd BBQ. The owners, who saw a big need for a late-night Korean food location, converted Bowl'd BBQ into Hanshin Pocha and are liking the results so far. Manager John Lee told The Chronicle that it "has been packed with college and graduate students and young professionals on weekend nights, often until last call at 2 a.m."
Diners are already enjoying the chain's best-selling dish, spicy chicken feet, which you need gloves to eat from the hot cast iron pot. The D.I.Y. rice balls also require gloves. They give you ingredients like dried seaweed to roll into your own rice balls. You also get the street vendor feel by ordering the hanshin tongdak, where a chef breaks down a whole deep-fried chicken right in front of your table. As for seafood, one of the favorites is the chewy tteokbokki, which are rice cakes topped with seafood, including an option for entire grilled squid. "It's full of flavor. It's a lot of spicy food. It goes really well with Korean soju," Lee told The Chronicle.
Along with soju, you can also wash down your food with several varieties of the milky Korean rice wine, makkoli, and of course, Korean beers.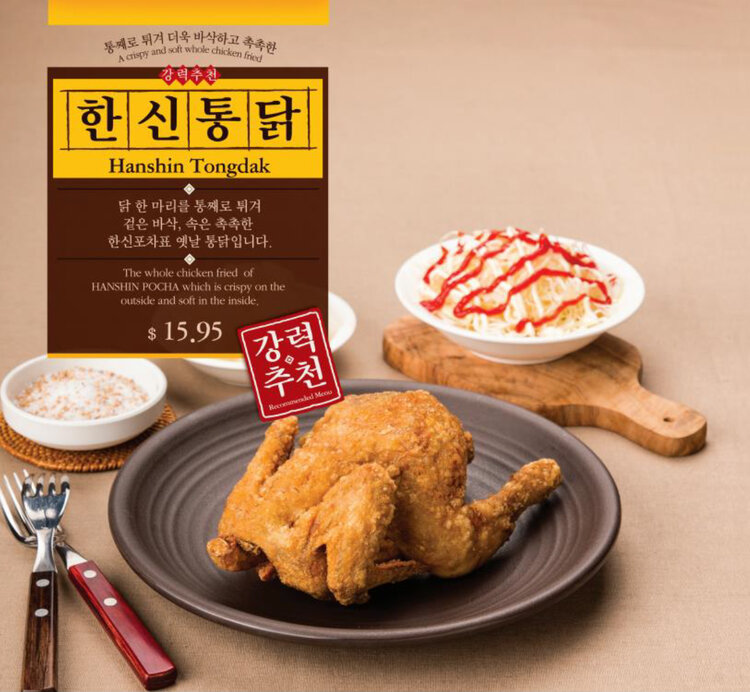 Photo Credit: Hanshin Pocha

As for Hanshin Pocha's creator Baek Jong-won, there's word he would expand with more Bay Area locations if the Temescal spot does well. He opened South Korea's first Hanshin Pocha location in 1998 and has expanded into the U.S. with two locations in Los Angeles and one in Mesa, Arizona. According to SFGate, Jong-won "has appeared on Korean TV shows like 'Paik Jong-won's Food Truck' and 'Paik Jong-won's Top 3 Chef King,' among others." He is also behind the chain Paik's Noodle, which has two Silicon Valley locations and one in San Francisco.
You can try Hanshin Pocha in Temescal Monday through Wednesday from 5:00 pm to 1:00 am, Thursday through Saturday from 5:00 pm to 2:00 am, and Sunday from 4:00 pm to 12:00 am.