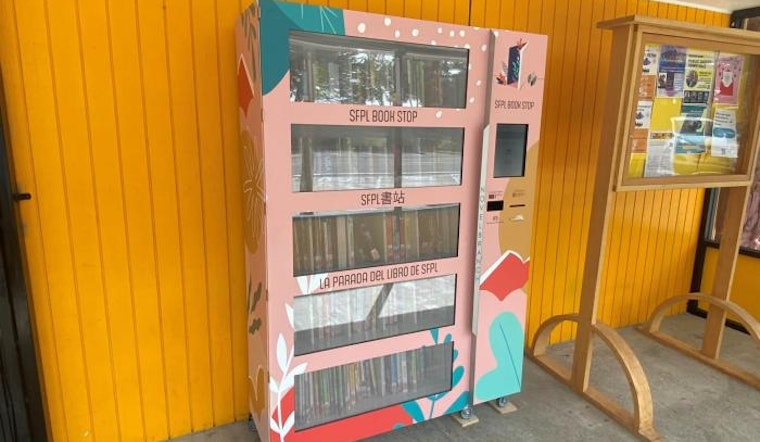 Published on April 26, 2023
If you take the new $5 Treasure Island Ferry you will notice there are a lot of beautiful views on Treasure Island. But there's not much to do on Treasure Island. And that's a problem for the people who live there. But Bay Area News Group reports some small progress, as the San Francisco Public Library has opened a tiny branch on Treasure Island.
Though it's not really a branch so much as what the news group calls "a vending machine similar to the type that dispenses Hostess Twinkies, only this one's full of books.." The SF Public Library prefers to call it a "book kiosk."
"The SFPL Book Stop is the very first book kiosk of its kind in San Francisco. Our mission is to ensure that every San Franciscan has access to books and the joy of reading. The SFPL Book Stop helps bring us one step further in that direction," city librarian Michael Lambert said in a release. "We really couldn't ask for a better location than the Island Cove Market, a beloved community hub on Treasure Island."
The book kiosk can be found outside the Island Cove Market, a convenience market that also serves fresh burgers, at 800 Avenue H on Treasure Island.
An SFPL library card is required to use the book kiosk. It's open during Island Cove Food hours, 9 a.m.-9 p.m. daily.