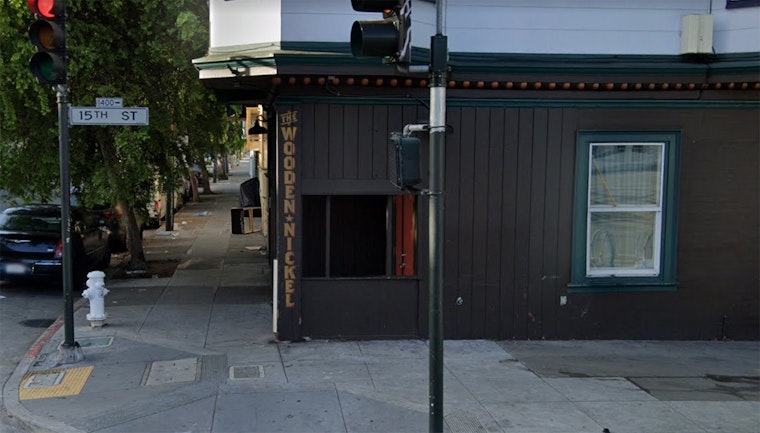 Published on April 05, 2023
The Wooden Nickel, the women-owned bar that moved into the former Truck space at 15th and Folsom streets seven years ago, has permanently closed.
Broke-Ass Stuart's Stuart Schuffman had the news Wednesday, and he is a personal friend of one of the bar's co-owners, Nancy Chung. The bar had been closed since suffering significant flood damage during the storm that hit SF on New Year's Eve.
"We were surrounded by 3-4 feet of rain and sewage water, destroying everything in our storage garages, water/sewage damage to the floors, walls, equipment and furniture and contaminating most of our inventory," the owners wrote at the time. "Our insurance does not cover flood or water damage and there is not much the city is doing to help small businesses that were affected."
A GoFundMe campaign raised over its $35,000 goal to address the damage, but apparently it was not enough.
View this post on Instagram
This ends a seven-year run for what was maybe the only all-female-owned dive bar in the Mission District. As Hoodline reported following the bar's early 2016 opening, Chung teamed up with fellow veteran bartenders Cassy Fritzen and Shannon Lynn to open "a neighborhoody kind of bar" where Truck had once lived. (Chung was friends with Truck owner Paul Miller, who helped broker the deal.) Before Truck, the place had been known as Wilde Oscar's.
The Wooden Nickel owners said that regulars from the bars where they used to work for many years — Chung at The Homestead, Fritzen at Zeitgeist and Bender's, and Lynn at The Homestead, Hamburger Mary's, The Attic, and others — was one of their early highlights after opening. "Seeing them mixed in with all the newer people is just everything we wanted," Lynn said at the time. "We thought that we had something great to offer this little area — a community. So far, so good."
"This was a very special bar and I'm heartbroken to see it go," writes Schuffman.
He notes that the team is hosting "One Last Hurrah," a party on Saturday, April 8, to say goodbye to the Wooden Nickel — but since the bar is in such bad shape it will be held at Kilowatt on 16th. Kilowatt just reopened earlier this year under new ownership.
The flyer is below.