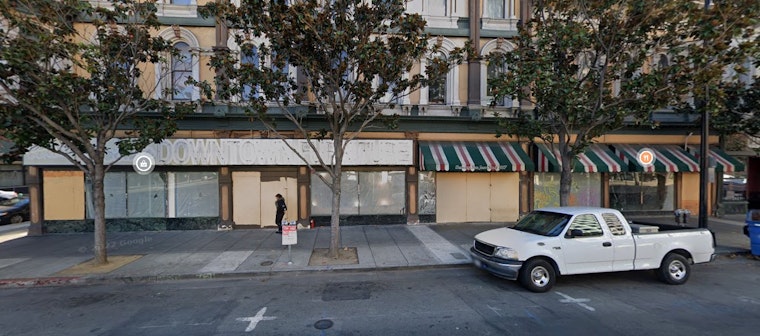 Published on May 04, 2023
Former Uber CEO Travis Kalanick's company CloudKitchens is getting much closer to opening its long-awaited ghost kitchen "food hall" inside the Odd Fellows Building in downtown San Jose at 82 E. Santa Clara Street.
Hoodline first reported on Kalanick's San Jose expansion in November 2021. And as with other ghost kitchen projects, which allow restaurants to prepare food exclusively for delivery for Grubhub, Doordash, and Uber Eats, there are already concerns about delivery driver traffic.
26 food vendors are expected to utilize the 22,000-square-foot ground floor space. According to SFGate, businesses will need to submit their own building permits for their individual stalls, and applications should start coming into San Jose Planning this month.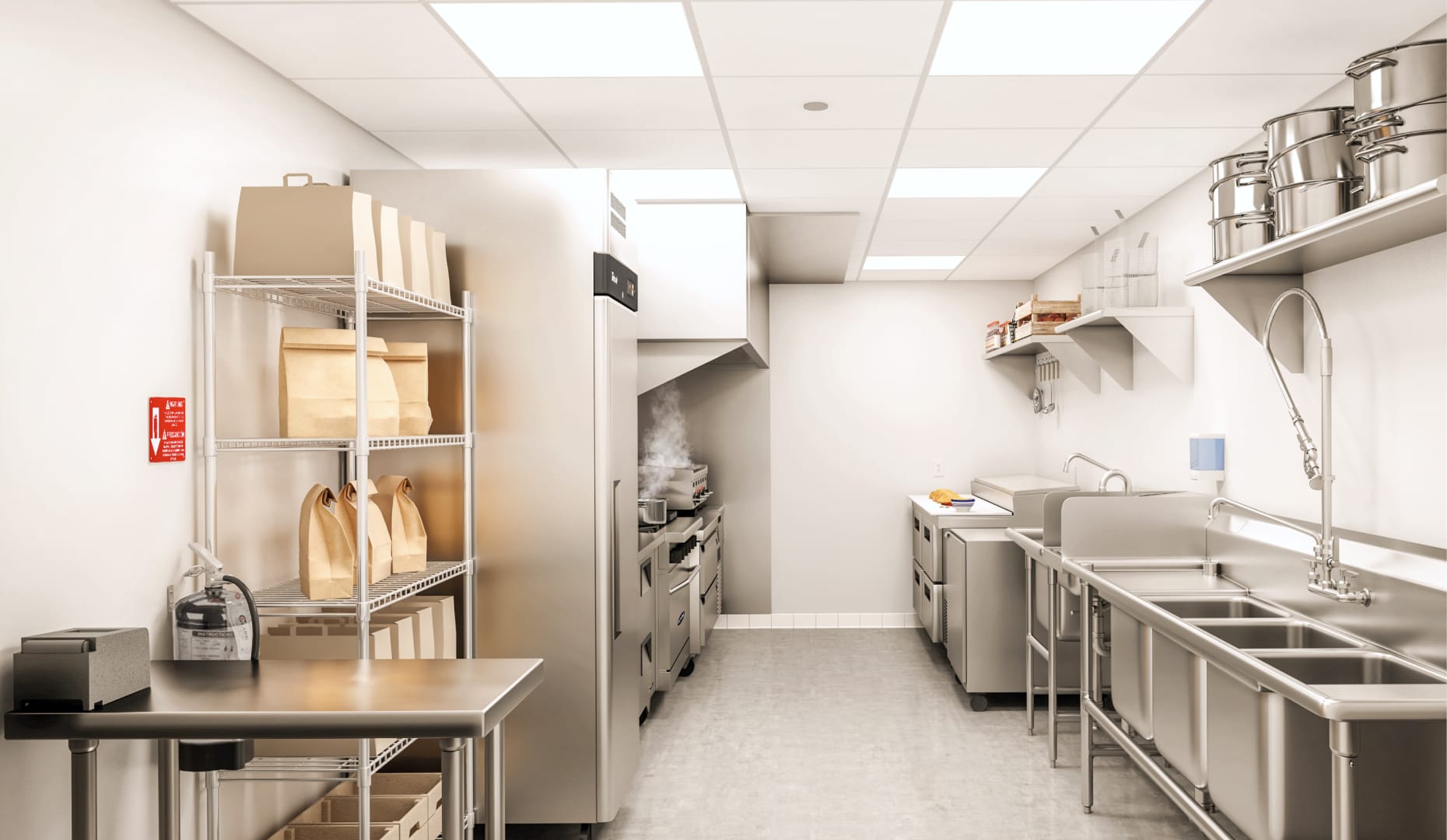 Photo Credit: CloudKitchens
On top of the surge of delivery drivers expected, there will also be on-site diners making their way to the spot. The Mercury News got ahold of city planning documents which show that the "project also features a dine-in restaurant that will total about 1,000 square feet and a coffee bar next to the dining establishment."
Some city officials believe it will help bring vibrancy to Santa Clara Street as it struggles to come back to life post-pandemic. "The project will occupy a historic building that has been empty since 2017 and activates a prominent corner, expanding even further the number and variety of places to have lunch and dinner will bring enhanced vibrancy to downtown San Jose's Historic District," Nanci Klein with San Jose's Economic Development & Cultural Affairs told SFGATE.
But not everyone is as optimistic about San Jose's Downtown Food Hall, which is the name that appears on the frontage signs in recent renderings. A CloudKitchens location at 5325 Adeline Street in Oakland is still creating headaches for residents after opening up in 2021. Neighbors claim delivery drivers are creating safety issues on the surrounding streets, and nothing is being done about it. "It's gotten worse. People are just double parking in the red zone, and they aren't paying attention to pedestrians or bicyclists. There have been many complaints to the city of Oakland," Angela Gennino with the Golden Gate Community Association told SFGate.
Along with traffic, there are also concerns about trash at another Cloudkitchens food hall at 2353 E. 12th Street in Oakland. Other companies, such as Kitchen United and Reef, have also opened ghost kitchens in the Bay Area, but with much less controversy and backlash.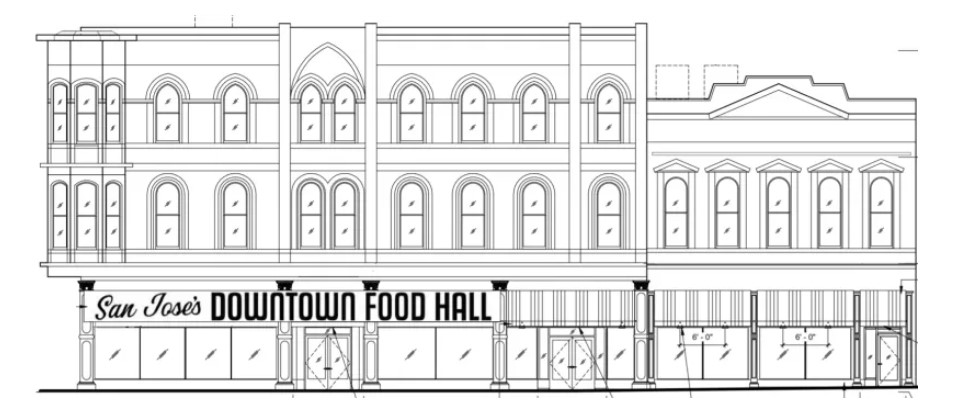 Rendering Credit: Eaton Hall Architecture
Plans for how to prevent road congestion around the ghost kitchen in San Jose have not been released, which is on par for the project that has been very hush-hush since it was made public. We also don't know yet when the food hall will open, but we will keep you posted when we find out.