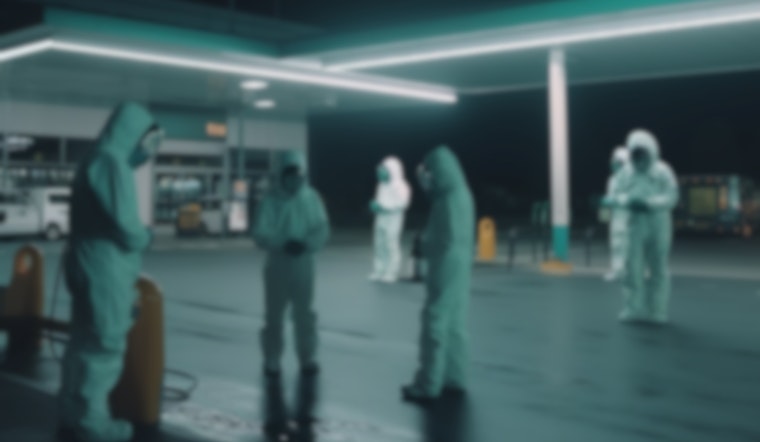 Published on May 07, 2023
In a recent incident, a woman and three police officers were hospitalized in Palo Alto after being exposed to an unidentified chemical substance, as originally reported on the Palo Alto Daily Post. The event took place at a Shell gas station on El Camino Real and led to a two-hour hazmat response by firefighters from both Palo Alto and Mountain View. The woman, who was found in medical distress, was transported to Stanford Hospital, along with the three affected officers.
Per reports, the incident began when someone called 911 around 8 p.m. to report that a woman was on the ground in obvious medical distress at a Shell station, prompting a two-hour hazmat response by firefighters from Palo Alto and Mountain View. The woman and officers were taken to Stanford Hospital and the Shell station was cordoned off by caution tape.
Both the source of the chemical and the condition of those involved are still unknown by Hoodline.
This incident, although unrelated, represents a not entirely isolated concern about hazardous materials situations, and the need for awareness among the general public and first responders alike. In recent years, several high-profile cases of unknown chemicals causing harm have emerged, with two notable incidents occurring in Los Angeles and San Jose.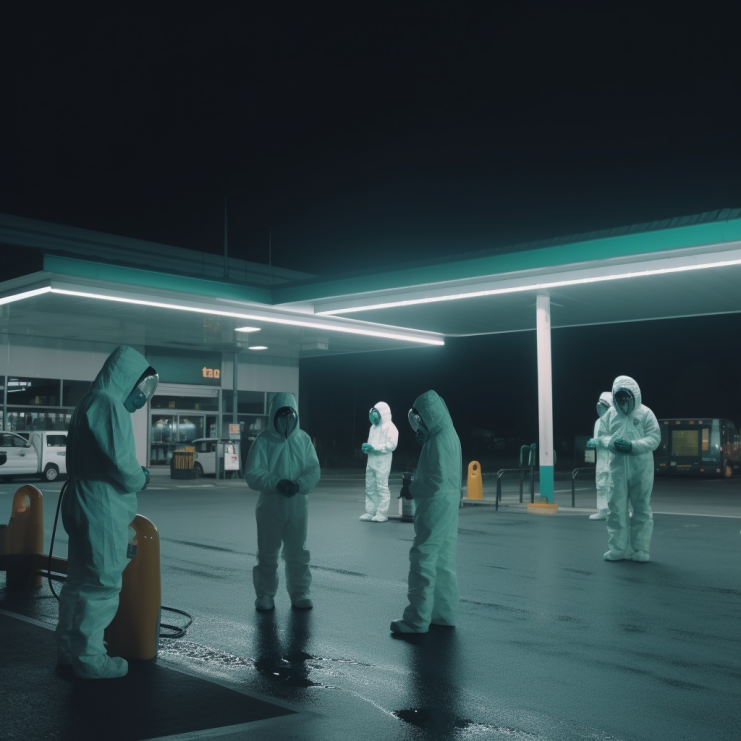 Rendering of People in Hazmat Suits at a Gas Station
In Los Angeles, a hazardous materials situation at the Los Angeles International Airport (LAX) resulted in four people being sickened, one in critical condition, due to a carbon dioxide leak in a Terminal 8 utility room, according to a KRON4 article. This event prompted a hazmat investigation, and temporarily disrupted airport operations including flights being held at their origins. In San Jose, an unknown chemical led to the death of a woman and the hospitalization of nine individuals at the Fairmont Hotel, as chronicled in an SFGate article. Firefighters initially responded to a report of a suicide attempt on the 19th floor involving chemicals, and subsequently evacuated guests from the 18th, 19th, and 20th floors.
While these incidents differ in specific circumstances, they all highlight the need for awareness, preparedness, and cautious approaches when dealing with hazardous materials. In the Palo Alto case, it is important to recognize that the quick response of first responders and their specialized training likely saved the woman's life and mitigated potential harm to police officers. Although the chemical substance in question has still not been identified, the emergency response nonetheless serves as a reminder of the dangers associated with hazardous materials and the critical role of first responders in such situations.