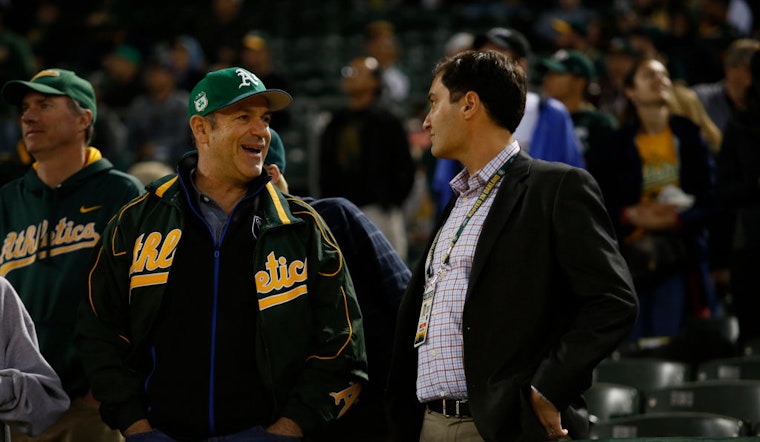 Published on June 06, 2023
John Fisher, owner of the Oakland Athletics, has had a growing string of unsuccessful stadium proposals, with recent developments casting doubts on the future of the franchise. MLB Commissioner Rob Manfred has been supportive of Fisher, but now many are left wondering: how much longer can Manfred stand by without intervening?
According to Casey Pratt of ABC7, the Oakland A's are likely planning to sell the team if they are unable to secure a deal in Las Vegas. Pratt believes that the team's recent, rushed decisions, such as cutting their entire roster and having the lowest payroll in baseball, are due to their lack of financial resources.
According to a 95.7 The Game article, the 120-day Nevada State legislature calendar for 2023 adjourned without the A's proposed ballpark plan, Senate Bill 509, progressing beyond its initial committee hearing on Memorial Day. Nevada Governor Joe Lombardo did call for a special legislative session to address other loose ends, but the A's stadium plan was not part of the agenda.
With no ballpark agreements in Nevada or Oakland, Fisher has once again guided the A's into purgatory. And yet, as the clock ticks – the team faces removal from MLB's revenue-sharing agreement on January 15, 2024, unless a binding deal is in place – Fisher's track record remains dismal. Since taking over in 2005, he has overseen botched stadium efforts in Fremont, San Jose, near Laney College in downtown Oakland, Howard Terminal, and two sites in Las Vegas.
Despite interventions by league commissioners to remove disgraceful owners in the past, Fisher's incompetence has yet to compel Manfred to take action.
Fisher's failed attempts come at a time when Oakland has already secured $375 million in off-site infrastructure grants to advance its $6 billion Howard Terminal waterfront ballpark district, according to 95.7 The Game. Another $100 million in grants are pending approval this month. Nevertheless, Fisher walked away from negotiations with Oakland on April 19, leaving a mere $88 million funding gap. The framework for a deal in Oakland is seemingly ready and waiting, but Fisher's lack of progress paves the way for increased calls to action for Manfred's intervention.