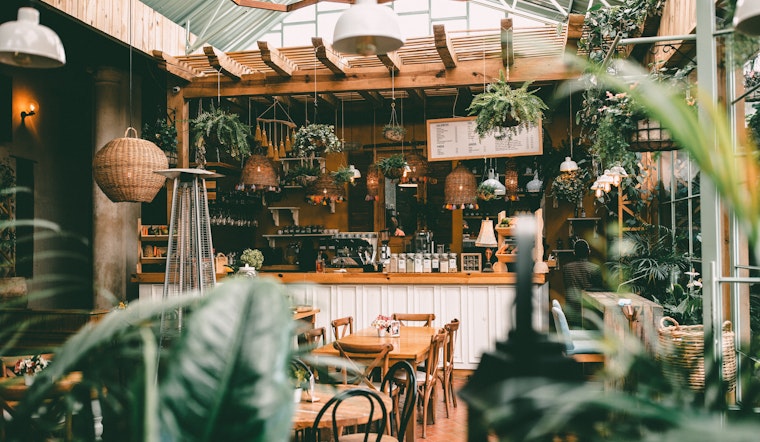 Published on June 02, 2023
California's full Assembly has recently voted to pass legislation that could significantly change the way cannabis is consumed within the state. The proposed change would allow the creation of marijuana consumption lounges or cafes that can serve freshly made food and beverages, including marijuana-infused products, and host live events, as reported by The Marijuana Herald. This move is inspired by the popular cannabis cafes in Amsterdam, where tourists and residents alike can enjoy cannabis products in a social setting along with food and entertainment.
Assembly Bill 374, filed by Assembly Member Matt Haney, seeks to allow current California cannabis consumption lounges to sell freshly prepared food, lifting a rule many consider arbitrary and unnecessary. As described by Haney, many people desire to enjoy legal cannabis in the company of others while sipping coffee, eating a scone, or listening to music, and there is no good reason from an economic, health, or safety standpoint that the state should make that illegal. While California recently changed rules in November 2022 to permit these lounges to offer prepackaged food and beverages, nothing freshly made or ready to consume was allowed, a limitation that AB 374 seeks to change.
The proposed bill still faces a review and revision process by the State Senate before it is presented to the Governor for signature. Even if it passes, the ultimate decision of whether or not to allow these new cannabis cafes falls on local jurisdictions, leading to questions surrounding how soon cities like San Francisco and Oakland might see such establishments gracing their streets.
According to a Sacramento Bee article, Assemblyman Matt Haney believes this legislation could boost California's tourism industry and struggling cannabis retailers. With similar legislation also proposed in the Senate by Sen. Ben Allen (SB 285), there is a clear push from state lawmakers to revamp existing cannabis retail regulations to better capitalize on the industry's potential growth and draw in more visitors. San Francisco and West Hollywood are just some of many California cities that Assemblyman Haney cites as potential beneficiaries of the bill, suggesting that the Bay Area could be poised to see a significant transformation in terms of its hospitality and cannabis consumption options if local governments choose to adopt the new regulations.
While the proposed laws certainly take inspiration from the famous Amsterdam coffee shops, there are some distinctions within the bill, as Haney explains. California coffee shops will not be allowed to sell cannabis, but cannabis consumption lounges would be allowed to sell coffee, positioning them as somewhat equivalent to wine bars where patrons can consume high-quality products in a social setting. Ultimately, the regulations could enable California's cannabis industry to shed an overly clinical image – with retailers often referred to as dispensaries – and diversify into a more relaxed, engaging, and tourism-friendly market.
Despite the excitement surrounding the proposed changes, Californians may still need to exercise some patience as the bill moves through the legislative process and faces possible amendments by the State Senate. Moreover, even if the bill becomes law, individual cities would still maintain the final say in whether cannabis cafes are permitted within their legal jurisdiction.