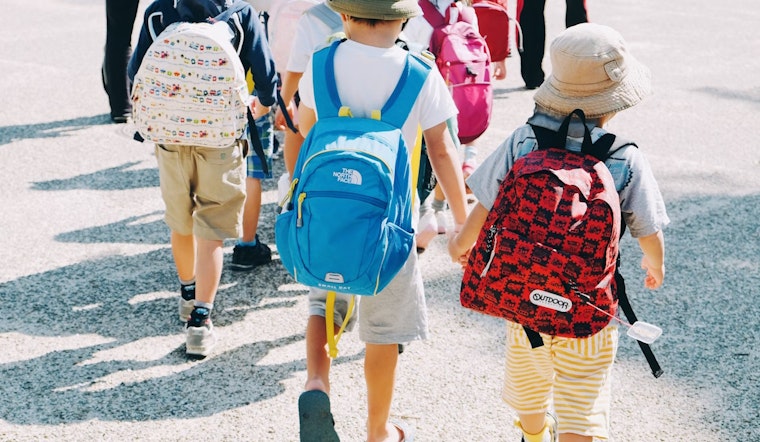 Published on August 09, 2023
As families in San Diego gear up for the back-to-school season, they can anticipate some extra assistance from the County of San Diego Communications Office during their annual Super Saturday community event happening this weekend. Thousands of local students will be returning to their classrooms with brand new backpacks stocked with school supplies, courtesy of Child Support Services.
Taking place on August 12, from 9 a.m. to 1 p.m., Super Saturday will be held at the Department of Child Support Services central office, located at 3666 Kearny Villa Rd. In celebration of Child Support Awareness Month, the event addresses the financial challenges faced by families during the back-to-school season, as County News Center reported.
As the cost of living continues to rise, it's worth noting that this year, back-to-school shopping is anticipated to garner a record-breaking $41.5 billion in consumer spending, with families averaging around $895 on their shopping sprees, according to CBS 8. It's clear that the generosity of the Super Saturday event can truly impact the lives of San Diego families, as it helps alleviate some of the financial burdens they face.
The hundreds of backpacks filled with school supplies distributed during Super Saturday are the result of generous donations from Child Support staff, local businesses, community organizations, and a substantial contribution from San Diego Padres pitcher Michael Wacha and his wife, Sarah. In addition to providing children with necessary learning tools, partaking in the event can boost their confidence and self-esteem as they kick off the school year, as mentioned by the County News Center.
But the perks of Super Saturday go beyond just backpack giveaways. A slew of County departments and partner organizations will be present, offering their services and aid to the community. These include the Live Well on Wheels mobile bus, which will assist with aid eligibility, the Office of Emergency Services providing disaster preparedness information, the County Department of Human Resources, offering job opportunities, and Animal Services helping families adopt pets (with adoption fees waived throughout August).
Other services available during Super Saturday consist of the Public Defender's Fresh Start Program, which helps with criminal record relief, and various community-based organizations offering support in the areas of employment, housing, and legal assistance. Furthermore, Child Support Services will share information on obtaining a high school diploma in partnership with the San Diego County Library and discuss their Parents Invest in Education and Youth with Dreams programs. The event caters to all families across the region and is open to the public