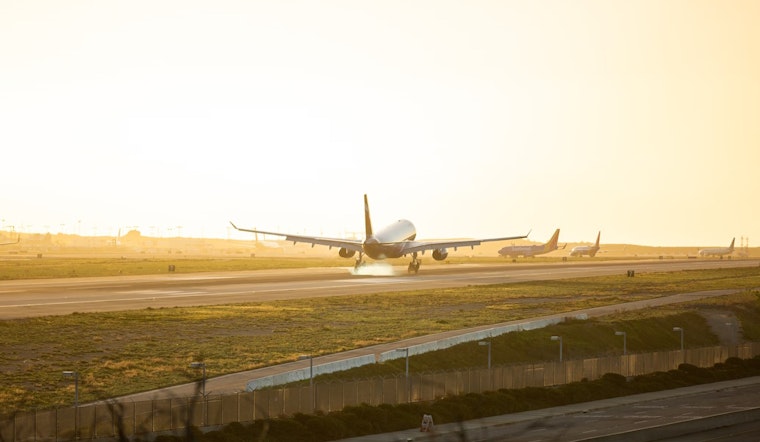 Published on September 19, 2023
In a chilling revelation, the potential risks of fentanyl smuggling extend further than contributing to the addiction epidemic; innocent lives are endangered as well. A recent case demonstrates this disturbing reality. On September 19, 2023, a Justice Department press release reported that a Chicago man, Jermaine Eggleston, had been sentenced to 13 years in federal prison for attempting to smuggle nearly 3 kilograms of fentanyl onto a flight.
The incident occurred on September 14, 2020, when authorities at Los Angeles International Airport (LAX) discovered roughly 3 kilograms of fentanyl stored in a checked bag that had been flagged for containing suspicious materials, including potentially concealed explosives. Eggleston was arrested at the boarding gate area and initially released in October 2020, but he was re-arrested in March 2021 for illegally possessing a firearm while on pretrial release.
Eggleston was alleged to have been found in possession of 2,986 grams of fentanyl. Given that the National Health Institute says a lethal dose of fentanyl is considered to be as little as 2 milligrams (or 0.002 grams), this amount of fentanyl could potentially equate to up to approximately 1,493,000 fatal doses. However, it's important to note that this is a rough estimate, and the actual number can vary depending on many factors, including an individual's size, tolerance, amount of previous usage, among others.
"[Eggleston] sought to check luggage containing nearly three kilograms of fentanyl powder onto a plane – an act that, had [Eggleston] succeeded, would have risked the lives of not just the many eventual downstream users of the fentanyl, but also the passengers and crew of the plane," warned the sentencing memorandum showcased in the Justice Department statement.
Eggleston is not new to legal trouble. According to a case files reviewed by Hoodline LA, he has previously faced charges related to possession of cocaine and illegal driving. In addition, a 2011 case, USA v. Jermaine Eggleston, focused on his possession with intent to distribute crack cocaine and his status as a felon found in possession of a firearm and ammunition.
This specific instance of fentanyl smuggling may seem isolated, but it is essential to consider the broader implications. Not only is the opioid crisis and ongoing epidemic of drug-related violence affecting our communities, but now, smuggling efforts could directly impact innocent lives. Passengers and crew aboard the flight that Eggleston attempted to board were directly in harm's way, had the situation unfolded differently.
Moreover, by attempting to transport the fentanyl across state lines, this case highlights the far-reaching tentacles of illegal drug smuggling networks. The sheer amount of fentanyl, with an estimated wholesale value of over $250,000, and the suspected destination in New Orleans could have facilitated the distribution of the powerful synthetic opioid across multiple states, further exacerbating the crisis.