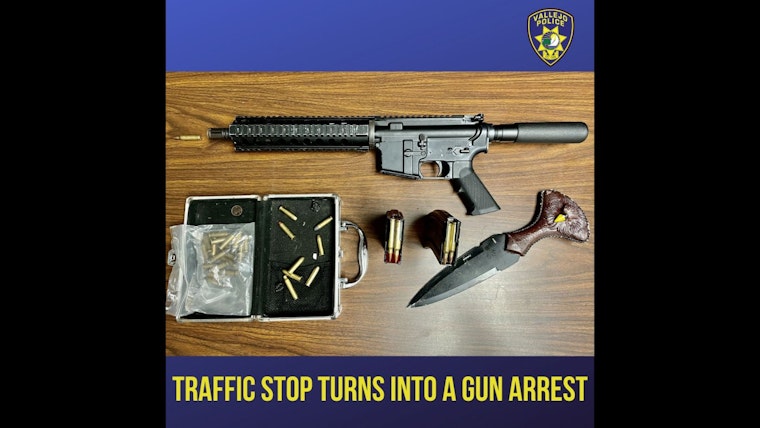 Published on September 22, 2023
On September 18, a seemingly ordinary traffic violation quickly escalated to reveal a more sinister situation. Two officers near the intersection of Lincoln Road East and Humboldt Drive noticed a silver Dodge Charger driving erratically, swerving into oncoming traffic, according to the Vallejo Police Department Facebook post. Further investigation revealed not only a history of legal transgressions but also a trove of hidden weapons.
A background check on the driver, who remains unnamed, exposed that he was on felony probation with search terms for possessing a controlled substance. His driver's license had been suspended, and he had three outstanding warrants totaling $20,000 for his arrest. Police arrested him on these outstanding warrants, but the discoveries were far from over.
A subsequent probation search of the driver's vehicle led to the discovery of a troubling arsenal hidden within. Police found a loaded firearm with a missing serial number, several additional rounds of ammunition, and a dagger. The driver was then transported to the county jail, and the questionable items were booked into evidence, as documented in the same Facebook post. The silver Dodge Charger was impounded under a 30-day hold.