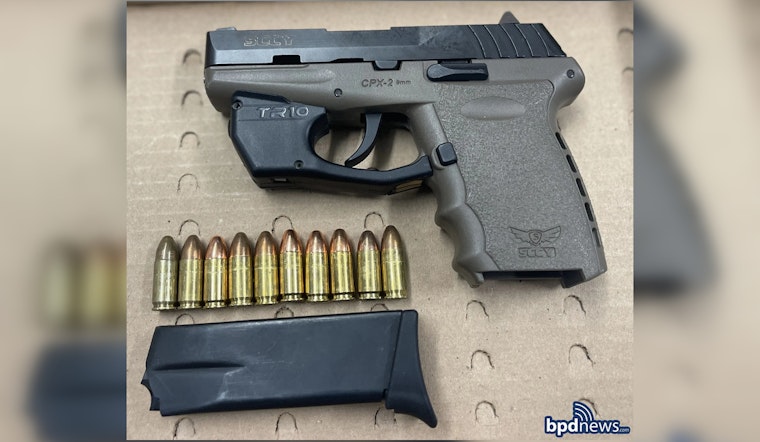 Published on September 24, 2023
On Thursday, Boston law enforcement, members of the Youth Violence Strike Force, working alongside Massachusetts State Police and Transit Police, apprehended a man carrying an illegal firearm following a traffic stop in Roxbury as reported by the Boston Police Department.
According to the Boston Police Department report, officers spotted a motor vehicle weaving in and out of marked lanes, disregarding other vehicles on the road. As they positioned their cruiser behind the suspect's car, they witnessed the passenger throw trash out of the window. The officers subsequently initiated a traffic stop, soon discovering that the operator's license had been suspended.
Notably, the quick actions of the police officers led to the uncovering of a hidden firearm within the vehicle – a SCCY CPX-2 with one round in the chamber and ten rounds in the magazine. The operator of the vehicle, 30-year-old David Williams-Depina of Boston, was arrested on charges of Unlawful Possession of a Firearm, Unlawful Possession of Ammunition, and Operating a Motor Vehicle with a Suspended License. He now awaits arraignment in Roxbury District Court.