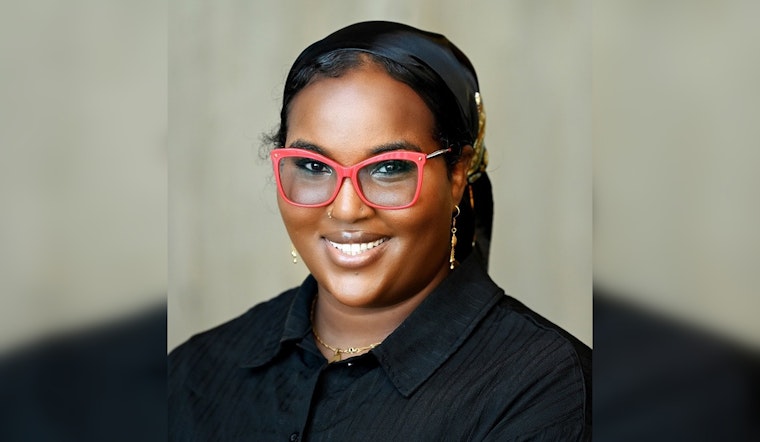 Published on September 18, 2023
Boston's Roxbury neighborhood has found a new, vibrant energy in the form of Asha Janay, the recently appointed Neighborhood Liaison. Earlier today, Mayor Michelle Wu announced, in a press release, the news that Asha Janay, an immigrant of Somali origin with an impressive background and drive, would step up to serve the people of Roxbury.
Asha's journey from her birthplace in Somalia to Boston is one of overcoming adversity and personal growth. Growing up in Roxbury, she attended Madison Park Technical Vocational High School and later earned her bachelor's in psychology from Lesley University. According to the press release, Asha dedicated part of her career to help pregnant and postpartum individuals and families access treatment and support as a Resource and Referral Specialist at MCPAP for Moms.
Her new role as the Roxbury liaison in the Office of Neighborhood Services gives her the unique opportunity to make a genuine impact on the community and the lives of the residents she now represents. In the words of Mayor Michelle Wu, Asha's personal experiences and leadership will "[...] help us get City Hall out of City Hall, addressing the everyday concerns of families as our new Roxbury neighborhood liaison."
Asha's appointment has been met with enthusiasm from the Roxbury community and the city's leadership. Brianna Millor, Chief of the Community Engagement Cabinet, praised Asha's abilities, stating, "She has an impressive skill set in providing services, resources, and building relationships with community members through a holistic approach to constituent services."
In her role as Roxbury Neighborhood Liaison, Janay aims to support the community in various ways, such as connecting with constituents, long-standing community leaders, local businesses, and organizations. By deepening her understanding of the neighborhood's needs through these connections, she hopes to identify the most effective ways of contributing to the community's prosperity.
Asha is prepared to leverage her own journey as an instrument for positive change. She expressed her deep connection to the community where she grew up, saying, "Roxbury taught me how to survive and navigate the real world, it is a very special place to me and the first neighborhood I lived in since coming to America. Roxbury made me the person I am today."