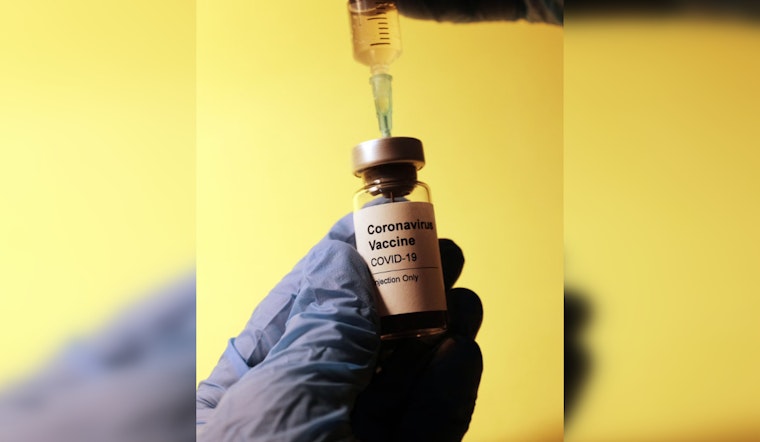 Published on September 24, 2023
As the updated COVID-19 vaccine becomes more widely available in Los Angeles County, the Los Angeles County Department of Public Health (Public Health) is urging residents to make a plan to get vaccinated. This move comes in light of a recent press release that emphasized the need for improved protection against severe illness, hospitalization, long COVID, and death due to the virus. With new variant strains circulating and immunity waning over time, the updated vaccine will help build stronger protection against the circulating virus variations.
The updated COVID-19 vaccine, offered at no cost to all individuals regardless of insurance or immigration status, is recommended for everyone aged six months or older. This includes those who have previously received a vaccine, recovered from COVID-19, or have never been vaccinated against the virus. Updated vaccination courses are recommended for everyone with at least a two to three-month gap since their last COVID-19 vaccine dose or infection, while those under five years old or immunocompromised individuals should consult a healthcare provider.
According to the press release, certain groups, such as people over 65, those who are pregnant, and individuals with underlying or chronic conditions, are more susceptible to severe outcomes from COVID-19 and should prioritize vaccination. The Public Health website, publichealth.lacounty.gov/vaccines/, offers resources and guidance on finding vaccination providers and making appointments for vaccination in Los Angeles County. The website also provides helpful information about the U.S. Centers for Disease Control and Prevention (CDC) Bridge Access Program and the Vaccine for Children program, catering to uninsured or underinsured people.
Many pharmacies in Los Angeles County have already started vaccinating with the updated vaccine. Public Health vaccine distribution sites at Ted Watkins Memorial Park and Obregon Park will begin administering the updated vaccine once doses are received from the manufacturer. Mobile vaccination sites are also being deployed throughout the county in collaboration with skilled nursing facilities, faith-based organizations, and other community partners. These sites will focus on areas where elderly residents live or gather.
While vaccination efforts continue, wastewater concentrations of SARS-CoV-2 reveal concerning information about transmission levels in the community. The Public Health press release reported a steadily increasing rate of SARS-CoV-2 wastewater concentrations for the past seven weeks since August 2, peaking at 38% of the 2022-2023 Winter Peak.
Despite the worrying wastewater data, hospitalizations remain stable for now, with Los Angeles County remaining at the CDC Low Hospital Admission Level, at 7.6 weekly COVID-19 hospital admissions per 100,000 people. The daily average of COVID-19-related hospitalizations has slightly dipped to 597, while daily average deaths increased from one to four. This surge in COVID-19 deaths likely corresponds to an increase in hospitalizations in previous weeks. Should hospitalization numbers continue to decline, COVID-19 deaths are expected to follow suit in October.
In response to the evolving COVID-19 situation, the COVID-19 Response Plan for Los Angeles County has been updated to reflect the latest metrics and guidance. The primary aim is to better address the ongoing pandemic and maintain public safety.