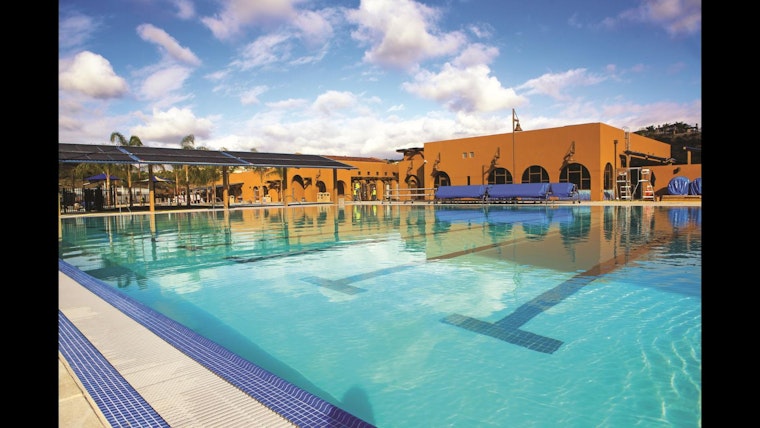 Published on September 26, 2023
The Alga Norte Aquatic Center in Carlsbad, California, is preparing for a memorable Halloween experience. This year, the center is hosting a spectacular Pumpkin Plunge event filled with fantastic and wonderfully eerie activities for young and old alike. Scheduled for Saturday, October 14 from 5 p.m. to 8 p.m., the aquatic center will be transformed into a Halloween-themed wonderland for this unforgettable evening of ghostly delights, according to the City of Carlsbad news report.
Drawing inspiration from the age-old game of bobbing for apples, the aquatic center will have a floating pumpkin patch, allowing excited children using pool noodles and US Coast Guard approved flotation devices to lasso their own pumpkin and take it home with them as a cherished memento. Additionally, the center's Splash Pad will be open for the littlest ghouls and goblins to explore.
Tickets for the Pumpkin Plunge event cost $10 per person, with kids aged three and under getting in for free. However, even the free participants need to be registered. Attendees are encouraged to save time and avoid lines by picking up their wristbands in advance during regular business hours at the Alga Norte Aquatics Center the week before the event. All sales are final, with no refunds provided for lost or unclaimed wristbands.
Food and beverages will be available for purchase throughout the evening, catering to the tastes of both human participants and otherworldly creatures in attendance. The online presale will start three weeks before the event and end at 5 p.m. on Friday, October 13. Although wristbands will be available for purchase at the event until sold out, attendees are strongly encouraged to buy them in advance to avoid disappointment.
Providing a safe and secure environment for all creatures, the Pumpkin Plunge event will ensure that only pool noodles and US Coast Guard approved flotation devices are permitted in the pool during the festivities. And while Halloween spirits are known for their mischief, organizers have set plans in place to modify or cancel the event should inclement weather threaten to dampen the evening.