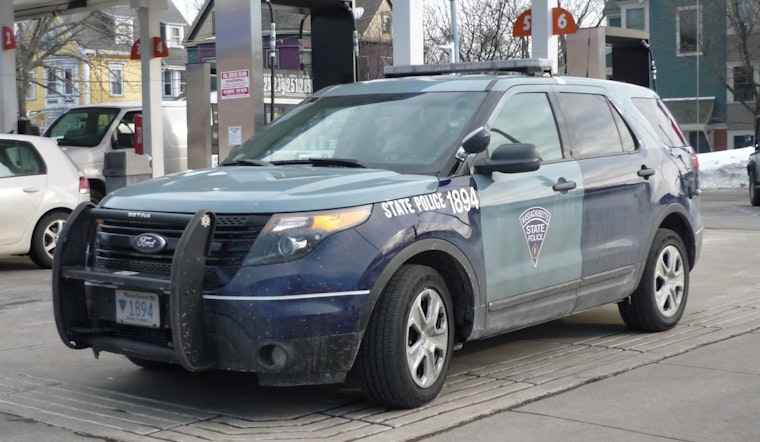 Published on September 24, 2023
A Greenfield man, fleeing State Troopers and injuring one during a high-speed chase, was apprehended through a cooperative venture between the Massachusetts State Police K9 team and local law enforcement on Friday
The incident began when the suspect, driving a 2007 Chevrolet Malibu, fled a traffic stop at the Holyoke rest area on Route 91 north, dragging a trooper outside his car. The chase ensued with the suspect crashing his vehicle and fleeing on foot towards Route 5, according to MSP News.
Agencies including the Northampton and Easthampton Police Departments supported the search, using drones and boats. The suspect, identified as 45-year-old Michael J. Williams Jr, was located by MSP K9 Unit Sgt. Jack Doherty and his partner Roxy in a nearby wooded area.
Williams, on probation from a prior conviction, faces multiple charges, including Assault and Battery with a Dangerous Weapon. The injured Trooper was treated at Cooley Dickinson Hospital. The full extent of his charges is detailed on MSP News.
This incident evinces the resolve of MSP and local law enforcement in quickly apprehending a dangerous suspect, highlighting their dedication to protecting the community.