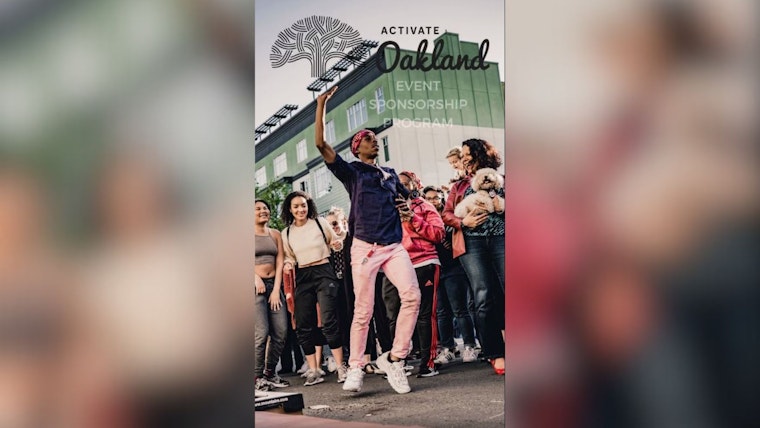 Published on September 15, 2023
Mayor Sheng Thao, Visit Oakland, and city leaders set forth a $400,000 sponsorship program to amplify the essence of Oakland and uplift its unique commercial corridors and small businesses.
According to the City of Oakland, this vibrant sponsorship program, dubbed Activate Oakland, is aimed at increasing foot traffic, championing the small business scene, and glorifying the arts and cultural community. In a concerted move to revitalize the commercial districts, Mayor Sheng Thao and the Department of Economic and Workforce Development (EWDD) are partnering with the nonprofit organization Visit Oakland.
Oakland Mayor Sheng Thao expressed pride in unveiling this program, which will not only support local businesses but also create safe, welcoming, inclusive and thriving communities. "Community safety is one of my administration's top priorities, and this program will boost foot traffic and help our City create safe, welcoming, inclusive, and thriving communities. Together, we can support our small businesses and a safer city," she said.
The Activate Oakland initiative rolls out grant funds of up to $10,000 to bolster activities and events celebrating the enriching culture of the city. Peter Gamez, President and CEO of Visit Oakland, expressed the organization's commitment to elevating the community and promoting Oakland as a destination. The nonprofit has appointed a Grant Administrator to manage fund distribution, partnering with Oakland's EWDD to convene a diverse review panel of stakeholders.
The assembled team, which includes representatives from the Department of Race and Equity, will evaluate applications based on four goals: serving under-invested commercial districts and supporting participants from priority neighborhoods, benefiting Oakland-based small businesses and artists, building social cohesion and contributing to shared positive experiences, and displaying readiness and capacity for successful event implementation. Following the application window from September 14 to October 12, funded events are slated to take place between October 24 and August 31.
Eligible candidates for the program span businesses, residents, community groups, and nonprofit organizations. To engage patrons and audiences, the range of potential projects includes not only free exercise and dance classes, fashion shows, and movie nights but also children's storytime activities, pickleball tournaments, district walking tours, and pop-up retail shops. Desired outcomes include boosting arts and culture while benefiting priority neighborhoods through increased foot traffic and resource investment.