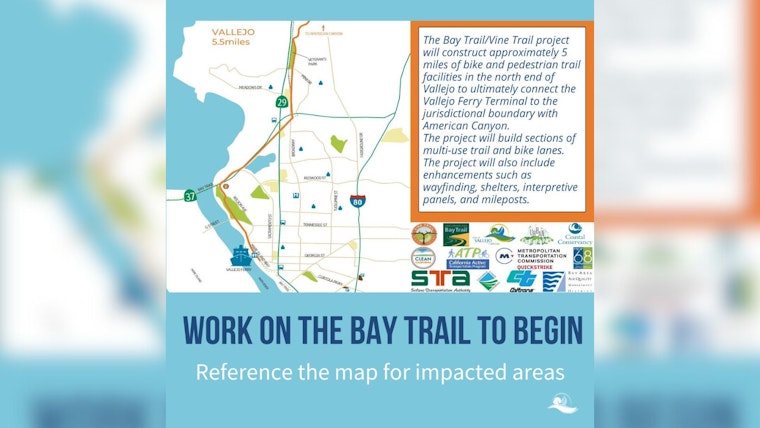 Published on September 22, 2023
The City of Vallejo announced the beginning of its ambitious Bay Trail/Vine Trail Construction Project, which aims to create an essential trailhead and gateway allowing access to the larger Bay Area through Vallejo.
According to a recent announcement by the City of Vallejo, the project will focus on various trail enhancements. These enhancements include the addition of wayfinding signage, rest shelters, interpretive panels, mileposts, and counters. Such improvements will transform the trail into a safe and accessible facility for both bike and pedestrian travel in the northern part of Vallejo.
To safely construct the project, residents should expect closures of the existing trail between White Slough and Highway 37 spanning from Sacramento Street to Enterprise Drive, from now, until early 2024. Those planning to use any portion of the affected areas are advised to account for extra time in following signage and seek alternate routes during this phase of construction.