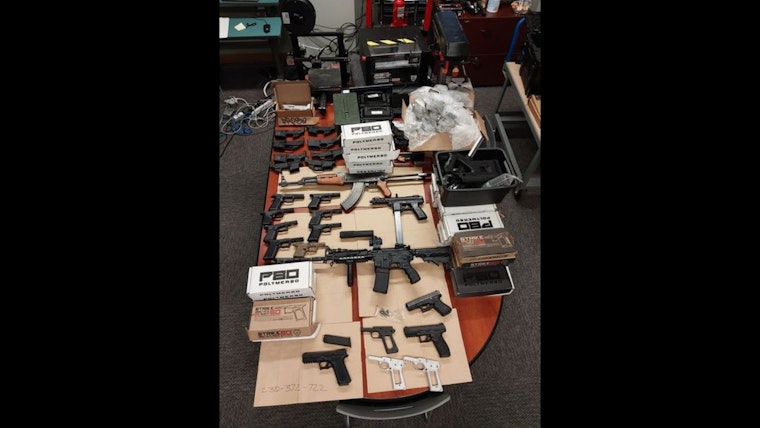 Published on September 15, 2023
According to an announcement by the United States Attorney's Office in the Northern District of California, 39-year-old Craig Bolland has admitted to a litany of crimes related to his storage and sale of an arsenal of firearms, all of which he maintained in his San Francisco home, according to the United States Attorney's Office report.
Bolland's guilty plea is an acknowledgment of his involvement in the manufacturing and selling of firearms, which has been ongoing since at least June 2021 and culminated with his arrest on May 30. The seriousness of the charges against him is only magnified by the fact that he was already a convicted felon, and therefore, prohibited from possessing firearms. In his plea agreement, Bolland admitted that using various pieces of manufacturing equipment, he fabricated privately manufactured "ghost guns," both pistols, and rifles, which were devoid of any serial numbers. Furthermore, he used his equipment to modify pre-existing firearms, including the installation of "switches" to transform semi-automatic firearms into fully automatic ones.
Aside from the manufacturing and modification aspects of Bolland's illegal trade, he also admitted to selling the weapons without a license, at times even accepting payment in the form of cash, cryptocurrency, and narcotics. In addition to the firearms he manufactured himself, he facilitated deals between other buyers and sellers, receiving a commission for the same.
An article by SFist traces Bolland's criminal activities back to a prior incident involving 24-year-old Spencer Hansen-Mukomela, who was arrested in January for firing shots at police officers on two separate occasions, and Bolland was suspected to be his gun supplier. The same article also reports that after Bolland's arrest in late May, alongside 36-year-old Jose Reyes, a search warrant executed at his Green Street residence revealed a treasure trove of guns, drugs, ammunition, and firearm accessories.
For now, though, Bolland's sentencing will take place on December 6, as the court examines the U.S. Sentencing Guidelines and relevant federal statutes before determining the appropriate penalty.