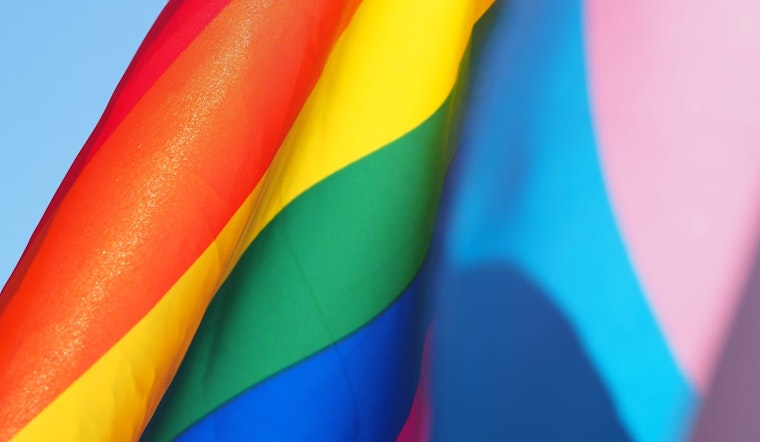 Published on September 22, 2023
Earlier today, students at various high schools in Southern California staged walkouts to protest their school district's adoption of a transgender notification policy. According to a Daily Breeze article, the policy requires school officials to inform parents if a student identifies as transgender, resulting in a debate over students' rights to privacy versus parents' rights to know.
Temecula's school board implemented the controversial policy last month, August 23, after a series of heated public meetings, following in the footsteps of other regions like Chino Valley and Murrieta that have adopted similar policies. It appears efforts to coordinate and share such policies have been on the rise, with school boards across Southern California exchanging copies and encouraging the implementation of similar notifications in their respective areas.
Supporters of the policy argue that parents have a crucial role in guiding their children through the complexities of gender identity, and therefore should be aware if a child identifies as transgender. However, critics contend that revealing this information without the student's consent may subject them to potential abuse from unaccepting parents and violate their right to privacy. California Attorney General Rob Bonta has taken legal action against Chino Valley schools, with a judge granting a temporary restraining order on September 6, effectively putting the policy implementation on hold in that district, per an Press-Telegram article.
The walkouts, which took place at schools like Great Oak High School, Chaparral High School, and Murrieta Mesa High School, are just the latest in a series of protests among Temecula Valley Unified School District students. These demonstrations began after a conservative bloc, backed by a local Christian political action committee, won a majority on the school board in November of the previous year. Among the bloc's first actions was the banning of critical race theory, which led to at least two student walkouts in December and January, according to the Daily Breeze.
The conservative board members, Danny Gonzalez, Joseph Komrosky, and Jen Wiersma, have faced consistent backlash from the LGBTQ community for their decisions. They notably rejected a social studies curriculum that featured supplemental resources referring to LGBTQ civil rights leader Harvey Milk. Gonzalez and Komrosky referred to Milk as a "pedophile", which prompted a sharp response on social media from Governor Gavin Newsom. The curriculum was ultimately approved after the Governor threatened to send textbooks to Temecula schools and fine the district $1.5 million, as reported by the Press-Telegram.
On September 12, the board voted 3-2 to ban the display of any flags besides the U.S. or California state flags on school property, which critics viewed as a thinly veiled attempt to ban LGBTQ pride flags from campuses. Furthermore, the board voted 3-2 against a resolution affirming the rights of LGBTQ students and employees. Wiersma expressed frustration with the phrasing of the policy, stating, "We're not here to be socially justice warrior-ed all the time."